When Did Michael J. Fox get Parkinsons? Let's Discuss. Michael Andrew Fox OC, better known by his stage name as Michael J. Fox, is a former Canadian-American actor. He gained popularity during the 1970s as Alex P. Keaton on the NBC comedy Family Ties, where he played the role of Alex P. Keaton.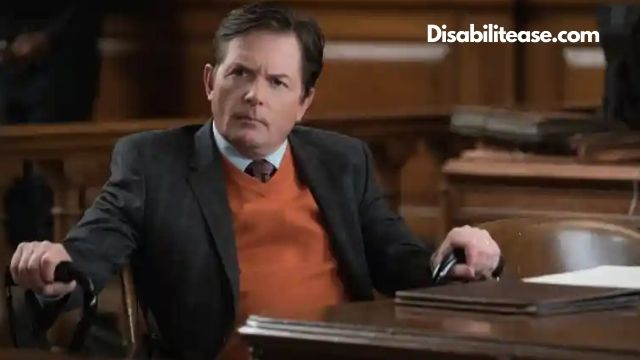 In 1991, at the age of 29, Fox was first diagnosed with young-onset Parkinson's. Yet he chose not to make the news public till after seven years, in 1998.
Also, make sure to check out my post on How Did Parkinson's Disease Start?
Michael J. Fox was known widely as an excellent start in the shoe industry during the 1990s. He gained popularity from the "Back to the Future" movie trilogy and "Family Ties" tv series. However, aside from the fame and fortune of Hollywood, he was about to embark on the most crucial battle of his life. 
When Did Michael J. Fox Get Parkinsons? 
In 1991, at the age of 29, Fox was first diagnosed with young-onset Parkinson's. Yet he chose not to make the news public till after seven years, in 1998. The actor engaged himself in the cause of enhanced Parkinson's research after announcing his diagnosis later. He said he first announced his condition due to the severity of the paparazzi harassment he was receiving, who crowded outside his house, asking questions. 
Later in January 2000, Fox declared his departure from "Spin City" at the end of the 100th episode of the show.
What is Parkinson's disease?
Parkinson's disease (PD), sometimes known as Parkinson's, is a permanent condition of the central nervous system that primarily impacts the motor system of the human body. The symptoms usually appear gradually, and non-motor symptoms become more prevalent as the disease progresses. 
Tremor, stiffness, slow movement, and troubled walking are the most noticeable early signs of the disease. Several patients suffering from the disease tend to experience depression, apathy, and anxiety, leading to cognitive and behavioral issues.
Fox's Early symptoms of Parkinson's
Fox had started to feel subtle symptoms of early-onset Parkinson's in 1991 during the movie "Doc Hollywood" shooting. Although his first symptoms were tremors in his finger and an aching shoulder, he was informed he might be unable to keep working in the field after some years. 
Parkinson's disease has unknown origins, including hereditary and environmental factors. More than 4 people among the "Leo and Me" crew had been diagnosed with early-onset Parkinson's disease. 
According to Fox, there isn't a sufficient number of people suffering from the disease to call this a clustered condition. Thus it hasn't been thoroughly investigated yet. In an interview, he stated that he used to think of several factors that could have caused the disease. For example, he used to eat the fish he caught near a mill or smoked weed during his teenage years that could have been infested with pesticides. 
However, none of these things made sense for causing the condition.
Following his diagnosis, the actor claimed that he had begun to drink regularly and became extremely depressed. He ultimately got counseling and abstained from alcohol entirely. 
He became a passionate champion for Parkinson's disease research after going public about his diagnosis in 1998. Fox takes carbidopa/levodopa to control his symptoms. 
Moreover, he had a thalamotomy as well. Later in 2002, Fox joined the famous boxer, Muhammad Ali, to testify before a Senate committee on government support for research regarding Parkinson's disease and its treatment.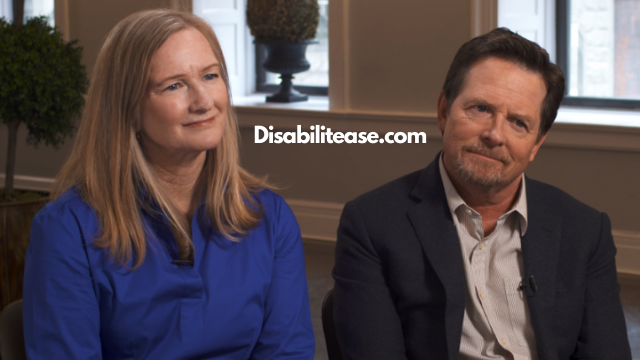 According to the actor, he had just gotten married to the actress Tracy Pollan when he got first diagnosed with Parkinson's disease. He said that his wife was very devastated, yet she stood by his side and did not complain about dealing with the disease with him. He also stated that there was minimal information about the condition during that time. 
Thus, he had no idea what conditions the disease would bring upon him and what its effects would be. This was also because, during the time of the diagnosis, he experienced nothing but a twitching little finger. 
Also, you have to check out my post on How To Prevent Parkinson's Disease? Effective Measures For Parkinson's Disease.
In addition to acting, the award-winning actor is a published writer. After the actor was diagnosed, he focused on raising awareness regarding the disease by publishing four books, all of which were best-selling, including his memoir titled "No Time Like the Future: An Optimist Considers Mortality." Fox admitted that he finds it challenging to perform a few basic tasks, such as going out to eat with his family, yet he appreciates his time with them. 
He often uses a wheelchair for moving and is trying his best to live his life to the fullest with his close family and supportive friends. Although Parkinson's disease brought several challenges in his life, he still feels optimistic. 
Contemporary life
Fox is now over 60 years old and is retired from performing after completing over twenty years in the industry and doing various acting gigs that permitted him to keep working without masking his illness. 
According to the actor, he could not remember his lines at a point even after reading the script repeatedly. Thus, he knew he had to stop acting.
Several honorary degrees have been awarded to the actor to spread awareness about the disease. 
Moreover, he has earned various humanitarian awards and was named an Officer of the Order of Canada for his efforts. Later, he established The Michael J. Fox Foundation for Parkinson's Research, dubbed "the world's most credible voice on Parkinson's research" by the New York Times. 
The Foundation, which is now the most prominent non-profit financier of Parkinson's medication research globally, has energized the hunt for a cure for the condition. Fox is also known for his diligent efforts as a patient advocate.
Fox has written several times about his tendency to see problems from a positive and humorous perspective, especially in his Parkinson's condition. 
He constantly expresses thanks for the support he has gotten from other patients with the disease and optimism and motivation for every choice he has made to assist in pushing research toward a cure for Parkinson's disease, regardless of how modest it is.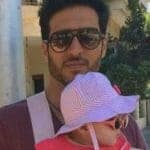 Hi, my name is Eddie, I am a professional trainer specializing in the elderly population and I'm also a website designer. I love training in the gym, going to the beach, traveling, and having good food.

I combined my love for sport and website designing to make "DisabilitEase" whose purpose is to help elderly and disabled people live a more full and active life, have more fun, and enjoy their unique journey despite any disability.