Traveling can be a hassle, especially for those who have disabilities or are elderly. To make the experience as easy and stress-free as possible, it's important to choose the right airline.
Fortunately, there are several great options for disabled and elderly travelers. In this article, we'll look at five of the best airlines for disabled and elderly travelers: Air Canada, United Airlines, American Airlines, British Airways, and Delta Airlines.
So whether you're looking for an accessible airplane cabin or extra assistance through airport security lines, these airlines will make sure your journey is comfortable and enjoyable!
Best Airlines For Disabled And Elderly
Here are some of our favorite airlines for seniors and disabled people.
Air Canada
Air Canada has a great reputation for accommodating disabled and elderly travelers, making it one of the best airlines to choose from! They offer an array of assistance services to ensure a safe and comfortable travel experience.
They provide wheelchair accessibility, as well as other special services like pre-boarding assistance for passengers with mobility issues or medical conditions. Additionally, they have dedicated customer service agents who assist customers through each step of their journey – from check-in to boarding, all the way through disembarking and luggage retrieval.
Furthermore, Air Canada also offers more advanced options such as priority seating at no extra cost for those needing additional space or assistance during flight. All in all, Air Canada provides excellent service that is sure to make your travels smoother and more enjoyable.
United Airlines
United Airlines makes getting from A to B stress-free for people of all ages and abilities. With their extensive accessibility policies, special assistance programs, and comfort amenities, United Airlines provides a safe and comfortable experience for disabled or elderly travelers.
Their Accessibility Policies provide guidance about how to prepare for travel, as well as an overview of the services they offer. They also have a Special Assistance Program that offers personalized pre-travel planning and assistance throughout the journey. Additionally, their Comfort Amenities include various in-flight options such as wheelchair assistance, aisle chairs, and special meals upon request.
Overall, United Airlines provides a superior level of care for disabled or elderly travelers who need extra help while traveling.
American Airlines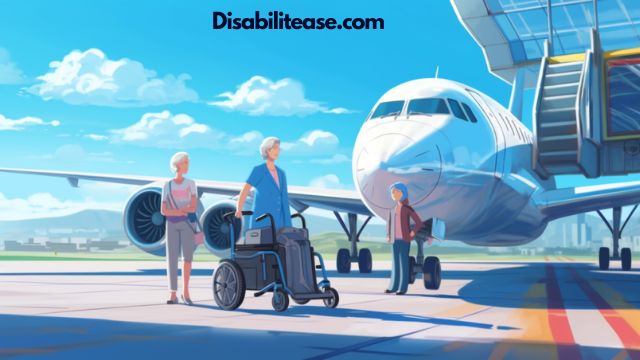 American Airlines offers a variety of services and amenities to make your journey as comfortable as possible. They understand the needs of disabled or elderly travelers and provide accessible airports and seating options. Additionally, they have dedicated agents at some major airports who can offer personalized assistance to those with disabilities or special needs. These agents can provide wheelchairs, check-in assistance, boarding guidance, and more.
American Airlines online booking system is designed for ease of use for all customers, allowing disabled or elderly travelers to easily book their own travel without relying on someone else's help. When it comes time for boarding, passengers with physical limitations are given priority to ensure they have enough time to get settled before takeoff.
British Airways
British Airways offers a variety of services and amenities to make your journey comfortable and hassle-free, especially for disabled and elderly passengers. The airline has dedicated accessibility policies designed to make the travel experience as smooth as possible.
British Airways provides mobility assistance through its staff, from airport check-in to embarking and disembarking flights. Wheelchairs are available at no extra charge and customers can request special seating arrangements if they need more space or access to an aisle seat.
The airline also provides complimentary pre-flight assistance such as help with check-ins or boarding the plane, helping passengers move between gates, along with other personalized services.
In addition, British Airways is constantly developing new policies that better cater to the needs of disabled and elderly travelers.
Delta Airlines
Delta Airlines is committed to providing a comfortable and stress-free experience for all passengers, including those with special needs. They offer several accessibility programs designed to make the journey easier for disabled and elderly travelers.
Their In-Flight Assistance program provides assistance with boarding and deplaning at airports, as well as additional help with stowing baggage and retrieving it upon arrival. Passengers can also request assistance with meal service or have a wheelchair provided for them during their travels.
Delta also offers priority seating for passengers who need extra legroom or are traveling with someone who requires additional assistance. These seats are also ideal for passengers who are deaf or hard of hearing, as they offer more space to store personal items such as hearing aids or cochlear implants.
With these services, Delta makes sure that all passengers can enjoy their travel experience with ease and comfort.
Conclusion
You've had the chance to explore the best airlines for disabled and elderly travelers, from Air Canada to Delta Airlines. All of these companies offer special accommodations and services for those with disabilities or age-related issues. They make sure that their passengers feel safe and secure while traveling.
No matter which airline you choose, you can be sure that your experience will be a positive one. The key is doing research ahead of time and finding out all the details about the airline's policies before booking your flight. With this information at hand, you can easily make an informed decision on which company will give you the best service for your needs.
You don't have to worry about not getting what you need — these airlines are ready to help!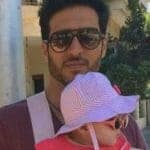 Hi, my name is Eddie, I am a professional trainer specializing in the elderly population and I'm also a website designer. I love training in the gym, going to the beach, traveling, and having good food.

I combined my love for sport and website designing to make "DisabilitEase" whose purpose is to help elderly and disabled people live a more full and active life, have more fun, and enjoy their unique journey despite any disability.