Traveling can be a daunting task for disabled and elderly travelers, especially when it comes to navigating unfamiliar cities. Fortunately, there are fantastic apps available that make the process much easier.
In this article, we will take a look at the top 5 travel apps for disabled and elderly travelers so you can explore with confidence.
From finding accessible transportation options to locating wheelchair-friendly establishments, these apps have got you covered! Let's dive in and see what they have to offer.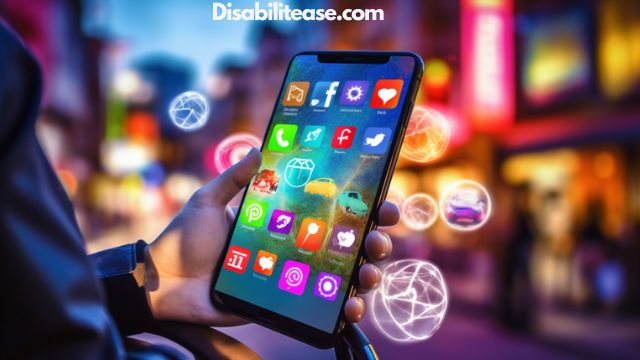 Best 5 Travel Apps For Disabled Population
Here are some great apps that will help you plan your next trip!
Mobility Map
You'll love Mobility Map – it's perfect for disabled and elderly travelers! This app is designed to help make independent travel more accessible by providing comprehensive information about the accessibility of cities around the world.
It offers a variety of features, such as detailed maps of public transportation routes, wheelchair-accessible attractions, adaptive tourism services, and ratings from other users.
With this app, you can easily find out which restaurants are wheelchair-accessible or if there are any special services available for disabled travelers.
Mobility Map also offers an innovative feature that allows disabled travelers to connect with locals who can help them find their way through unfamiliar cities with ease.
With its helpful range of features tailored towards adaptive tourism, Mobility Map makes independent travel easier for everyone!
Wheelmap
You can travel the world with confidence thanks to Wheelmap. This app is designed to make it easier for those with age-related impairments or mobility restrictions to find accessible places.
It gives users a clear indication of which destinations are wheelchair friendly and which ones aren't. Plus, you can also use it to research your destination ahead of time and learn about local wheelchair etiquette so that you're prepared for any situation.
With Wheelmap, disabled and elderly travelers can explore the world without worrying about their accessibility needs — they'll always know where to go.
Accessible Traveler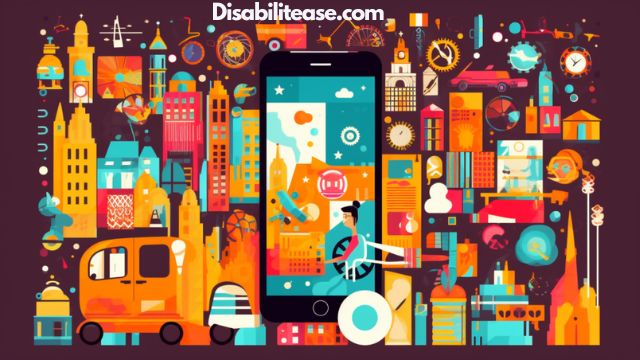 Accessible Traveler is designed to make it easy for disabled and elderly travelers to find discounts and deals on travel as well as read reviews of accessible venues.
With this app, you can save money while also ensuring that the places you plan on visiting offer accommodations for your needs.
Accessible Traveler makes it simple to get away with peace of mind, knowing that your destination will be accessible to you.
Access Earth
Access Earth is an app that provides disabled and elderly travelers with a map of accessible locations worldwide, making it easy to find places they can go without having to worry about physical barriers.
The app allows users to enhance their accessibility by planning ahead as they can research accessible venues in the area before heading out for a trip. This helps them feel more confident when going on vacation or visiting a new place.
The app provides detailed information about each location's accessibility features, such as wheelchair access, audio description, step-free routes, and more.
It also includes reviews from other travelers so users can get first-hand accounts of what the experience is like at each venue.
With Access Earth's comprehensive map of accessible locations, disabled and elderly travelers will never have to worry about finding somewhere suitable for them while away from home.
| Enhance Accessibility | Plan Ahead | Research Venues |
| --- | --- | --- |
| ✅ | ✅ | ✅ |
Roadtrippers
Roadtrippers is an app that helps you explore the world with ease, making it perfect for those looking to take spontaneous trips and uncover hidden gems.
The app offers a range of planning tips and travel tips specifically tailored to disabled and elderly travelers, allowing them to plan their trip without worrying about accessibility issues.
With features such as detailed directions, route planning, and points of interest, Roadtrippers can help users find the best routes and avoid any obstacles along the way.
Additionally, users can access real-time reviews from other travelers to get personalized recommendations on attractions or restaurants in the area.
Roadtrippers also provides information on nearby transportation options such as buses, trains, taxis, or shuttles so users can easily get around during their trip without having to worry about wheelchair accessibility or limited mobility.
With its user-friendly interface and comprehensive features, Roadtrippers is one of the top travel apps for disabled and elderly travelers looking for an easy way to plan their next adventure.
Read Reviews of Accessible Venues
Reading reviews from those with disabilities can help you find venues that are truly accessible and provide the best experiences.
Traveler feedback can be incredibly valuable in uncovering things like wheelchair ramps and other access tips that may not be included in a brochure or website.
Many people who have different kinds of disabilities often share their experiences online, so taking the time to read these reviews before planning your trip can save you time and frustration later on.
It's also helpful to read reviews from elderly travelers, as they often have great insight into how well a venue accommodates aging needs like walkers or hearing aids.
Taking all of this information into consideration will ensure that your travels are enjoyable and worry-free.
Access Discounts and Deals
Discounts and deals are available to make your travel easier – don't let cost stand in the way of exploring the world. With a little financial planning, you can get great discounts on mobility aids and other equipment that will help make your trip more convenient and comfortable.
There are also numerous apps out there that offer discounts on flights, hotels, car rentals, cruises, tours, and activities so you can save money on your next adventure. Here are some of the top five travel apps for disabled and elderly travelers:
Mobility Traveler: This app offers discounted airfares for those with disabilities or special needs as well as discounts on rental cars and hotel rooms. It also provides valuable information about accessible destinations like wheelchair-friendly restaurants and attractions.
AirAble: This app helps travelers with disabilities find accessible airports around the world as well as identify airlines offering assistance services such as wheelchairs or medical help during flights. It also has an extensive list of reviews from fellow travelers with disabilities to help you decide which airport is right for you.
Disabled American Veterans: This app is specifically designed for veterans who have a service-related disability rating from the Department of Veterans Affairs (VA). It provides access to discounted rates on hotels, car rentals, cruises, tours, and activities across America – making it easy to plan an affordable vacation without sacrificing quality experiences.
Fareness: Fareness is an app dedicated to helping disabled passengers find cheaper fares by comparing prices across multiple online booking sites at once – this makes it easier to search for the best deal while still ensuring accessibility requirements are met during travel plans!
Conclusion
Traveling can be a daunting task for disabled and elderly travelers, especially when it comes to finding accessible places. Thankfully, there are some amazing travel apps out there that make navigating the world easy.
From Mobility Map to Access Earth, these five awesome apps will help you find the best places to stay and visit with ease. So don't let mobility issues get in the way of your next vacation – use one of these great apps and keep exploring!
With just a few taps on your phone, you'll be ready to hit the road with confidence and peace of mind.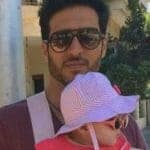 Hi, my name is Eddie, I am a professional trainer specializing in the elderly population and I'm also a website designer. I love training in the gym, going to the beach, traveling, and having good food.

I combined my love for sport and website designing to make "DisabilitEase" whose purpose is to help elderly and disabled people live a more full and active life, have more fun, and enjoy their unique journey despite any disability.