Traveling long distances can be a challenge for anyone, but it can be especially difficult for disabled and elderly people. You don't have to worry though; there are plenty of resources out there to make your journey go smoother.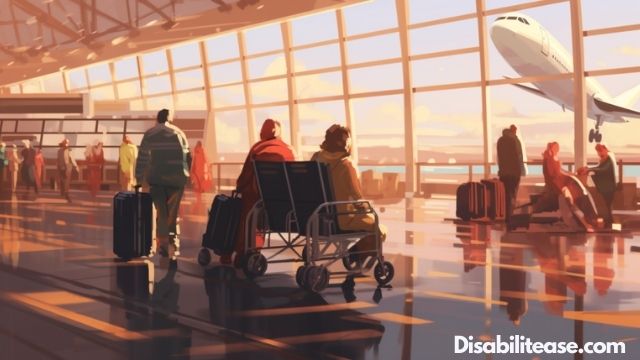 From special travel discounts to modified public transport, you'll find plenty of options that will help you get around without any issues.
Plus, if you're looking for an accessible hotel or accommodation during your travels, there are plenty of options available.
Keep reading to learn more about how disabled and elderly people can travel long distances without any issues!
Special Travel Discounts for Disabled and Elderly People
Disabled and elderly people no longer have to worry about lengthy journeys, as there are now special travel discounts available specifically for them. With a little bit of planning ahead, individuals can take advantage of these offers and get discounted rates on flights, hotel rooms, car rentals, and more.
To ensure a safe trip for everyone involved, it's important to consider certain safety tips before beginning the journey. For instance, be sure to bring along additional medication or medical supplies if needed.
Have emergency contact information readily accessible. Make sure that all forms of transportation are easily accessible with any mobility devices. And allow plenty of time for stops during long drives.
When booking a flight, it's best to check directly with the airline prior to purchasing tickets online in order to learn about any additional discounts or services they may provide for disabled and elderly travelers.
This could include priority boarding privileges or complimentary assistance from airport staff. Additionally, many airlines offer reduced fares to those who require wheelchair assistance while traveling through airports.
Furthermore, when selecting a hotel room, be sure to look into special accommodations that could make the stay more comfortable such as roll-in showers or adjustable beds.
It's also possible to save money on car rentals by checking with companies that specialize in accommodating disabled and elderly travelers such as national companies like Hertz or Avis. These companies often provide services like door-to-door delivery of rental cars as well as other helpful amenities depending on individual needs.
Taking advantage of these offers can help make traveling easier and more affordable so that disabled and elderly people can explore new destinations without worrying about exhausting costs!
Modified Public Transport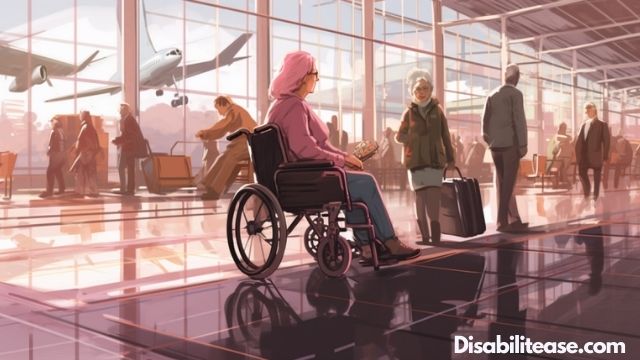 Many municipalities have begun offering modified public transport options to accommodate those with mobility challenges, allowing them to get around more easily. This includes transportation funding for special vehicles and wheelchair rentals that can be used to facilitate access to public buses and trains.
These services are typically provided at no additional cost beyond the normal fare, making it easier for disabled or elderly people to take long-distance trips without worrying about their accessibility needs.
The benefits of these modified public transport options go beyond just convenience; they also provide a sense of independence and freedom for those who might otherwise feel isolated by their mobility issues.
For many, this is an invaluable opportunity to experience new places and explore the world in ways they may not have been able to before.
Additionally, these services often provide job opportunities for individuals with disabilities, offering them a chance to earn income while also providing vital transportation services in their communities.
Public transportation can be an essential resource for all kinds of travelers – especially those with disabilities or limited mobility – so it's encouraging that so many cities are taking action to ensure that everyone can access reliable transportation options regardless of their physical condition.
By investing in accessible travel solutions, governments are ensuring that everyone has the same chance to explore and experience life's adventures far from home.
Accessible Hotels and Accommodations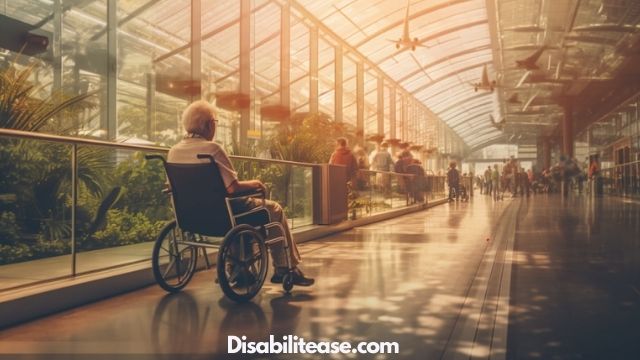 For those who need extra support when traveling, accessible hotels and accommodations can provide a much-needed respite from the stress of navigating unfamiliar places. Accommodations that are designed with accessibility in mind often feature the following:
Wheelchair ramps for easy entrance and exits
Stair lifts to help navigate multi-level buildings
Elevators or lifts to different floors or levels
Room modifications such as wider doorways, grab bars, and lower beds
Staying in an accessible hotel can be especially beneficial for elderly travelers who may require more assistance during their stay.
Not only do these types of accommodations offer extra support for those with mobility issues, but they also provide peace of mind knowing that all necessary features have been taken into consideration to ensure a comfortable stay.
Hotels and other accommodations often provide advanced notice about any special requests that may need to be made prior to arrival so that everything is ready upon check-in.
Accessible travel can be daunting at times, but there are plenty of resources available to make the experience smoother and less stressful.
Many hotels even offer discounts on rooms specifically designed for disabled persons or seniors citizens in order to make travel a bit easier on their budget too! With some basic research and advance planning, travelers with disabilities can enjoy long distances trips just like everyone else.
Conclusion
You can definitely travel long distances as a disabled or elderly person. With the right planning and preparation, you'll find that there are plenty of options available to make your journey comfortable.
Special discounts on transport and accommodations make it easier for you to budget, so don't be afraid to take advantage of those offers. With modified public transport and accessible hotels, there's no reason why you can't go wherever the road takes you – just remember to plan ahead!
So don't let anything stop you from exploring this big world – travel safely and have fun!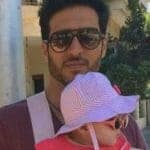 Hi, my name is Eddie, I am a professional trainer specializing in the elderly population and I'm also a website designer. I love training in the gym, going to the beach, traveling, and having good food.

I combined my love for sport and website designing to make "DisabilitEase" whose purpose is to help elderly and disabled people live a more full and active life, have more fun, and enjoy their unique journey despite any disability.