Planning a vacation can be an exciting and rewarding experience. Taking the time to plan an accessible vacation for you and your loved ones is even more special!
It's important to take the necessary steps to ensure that everyone in the group has access to all of the travel arrangements.
With proper research, planning, and preparation, your accessible vacation will be a memorable one! In this article, we'll discuss how to plan an accessible vacation for you and your loved ones.
We'll cover researching your destination, considering the mode of transportation, planning ahead for accessible accommodations, preparing for emergencies, and enjoying your vacation. So let's get started!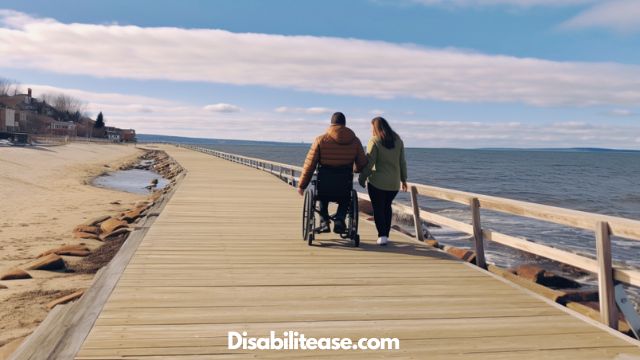 Research Your Destination
Before you plan your accessible vacation, do some research on the destination and make sure it's a good fit for your needs.
Check to see if the destination has any local resources that can help you determine whether it meets your accessibility requirements.
Talk to other people who have visited the area to get their insight on how accessible it is and what special accommodations they may suggest.
You can also use online reviews or travel guides that feature information about accessibility in the destination.
Make sure you look into all factors of accessibility, such as wheelchair access, braille signage, visual aid services, and other needs specific to your situation.
Don't forget to look for accessibility resources in the surrounding areas too; sometimes those are even more helpful than what's available at the main destination!
Consider the Mode of Transportation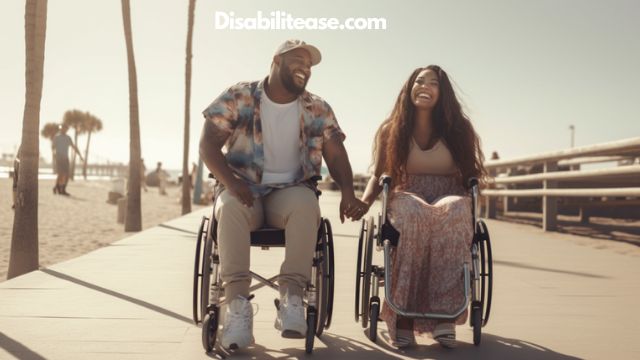 When it comes to planning an accessible vacation, the mode of transportation is a key factor. Air travel can be expensive and may not always accommodate people with disabilities. However, trains are well-equipped to provide comfortable, accessible trips.
For shorter distances or more flexibility in timing, car travel may be the best option for you and your loved ones.
Air Travel
Planning your air travel carefully is key to having an enjoyable and accessible vacation for you and your loved ones.
When looking into air travel, be sure to research the accessibility laws in place as well as what type of special needs equipment may be available specific to the airline you're considering. This will help ensure that everyone in your party has a safe and comfortable journey.
Additionally, it's important to give yourself plenty of time on the day of travel so that those with mobility issues can move through security and make their way to the gate without feeling rushed or stressed.
Check with the airline ahead of time regarding any procedures they may have in place for accommodating travelers with disabilities.
By taking a few extra steps during the planning process, your vacation can be free from worry and optimized for maximum enjoyment!
Train Travel
Hop aboard for a stress-free, accessible train journey! You can easily find an accessible train that meets your needs with the availability of different transit options. Many trains have features like elevators and ramps that make them wheelchair accessible. Most of these trains also have priority seating areas and restrooms designed to be wheelchair friendly. They even offer wider seats with extra legroom for those who require it.
In addition, there are special amenities such as audio or visual systems for those who have impaired vision or hearing. And don't forget about service animals – they're always welcome on board! So hop aboard and enjoy a comfortable, convenient ride to your destination with all the accessible features you need.
Car Travel
Get ready to explore the open road with car travel! Car trips can be an excellent way for you and your loved ones to get around on vacation. With rental cars available in most locations, you have the flexibility to customize your trip according to your needs.
And with all of the open space for everyone, there's plenty of room for everyone to stretch out and relax as you drive from place to place. It's important that you take driving safety into account when planning a car trip. Be sure to research traffic laws and regulations before leaving home so that you're prepared for any situation.
Make sure that each driver is familiar with their route, and allow extra time during long drives so that everyone can stay alert while behind the wheel. With these tips in mind, car travel can be a great way to enjoy an accessible vacation with your loved ones!
Plan Ahead for Accessible Accommodations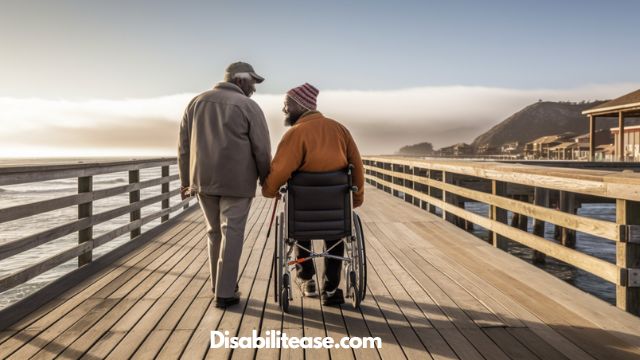 Before taking your trip, take some time to research and book accessible accommodations for you and your loved ones.
It is important to ensure that the places you stay are in compliance with disabled rights and accessibility laws. The Americans with Disabilities Act (ADA) requires all public accommodations to provide an equal experience for everyone, regardless of ability level.
Accommodation
Cost
Rating
Hotel A
Low
4 Stars
–>
Hotel B
Medium
3 Stars
–>
Hotel C
High
5 Stars
–>
To find accessible lodgings, start by searching online for hotels or other types of lodging that offer a variety of services tailored to people with disabilities such as wheelchair ramps, elevators, roll-in showers, grab bars in bathrooms, etc., and compare prices and ratings.
You can also contact local organizations dedicated to assisting people with disabilities who might be able to recommend suitable lodgings in the area.
With a little bit of planning ahead, you can make sure that everyone will have an enjoyable and comfortable stay during your vacation.
Prepare for Emergencies
It's important to be prepared for any emergency that may arise during your trip, so make sure you've taken steps to ensure everyone's safety.
This means having an emergency kit ready in the event of a medical or other issue that could arise. Your kit should include basic first aid supplies, such as bandages and antiseptic wipes, as well as any medications needed.
You should also have a list of accessible resources available at your destination. This includes contact information for local doctors and hospitals and access to transportation services that can accommodate people with disabilities.
Additionally, research ahead of time whether there are any special accommodations that need to be made due to accessibility needs. Preparing ahead of time will help reduce stress if an unexpected emergency occurs while on vacation.
Enjoy Your Vacation!
Make the most of your trip and enjoy every moment with your loved ones! With a little planning, you can make sure that everyone on the trip has an enjoyable time.
Make sure to pack smart: include items that will meet everyone's needs, such as medications or first-aid supplies. Take breaks throughout the day and plan fun activities during your vacation. Don't forget to have fun!
Whether you're exploring a new city or visiting a beach, there are plenty of ways for you and your family to enjoy each other's company while having fun at the same time. Enjoy delicious meals together at local restaurants or take part in exciting activities like water sports or amusement parks.
By packing smart and taking some time out of your busy schedule to have fun, you can ensure that you and your loved ones get maximum enjoyment from your vacation!
Conclusion
You've done all the hard work, so now it's time to enjoy your accessible vacation! With proper planning and preparation, you can ensure a safe and enjoyable trip for you and your loved ones.
Make sure to plan for any unexpected issues that may arise along the way. Don't hesitate to ask questions or seek help if needed – you deserve a great vacation too!
So go ahead, book those tickets, and get ready for an unforgettable experience.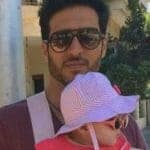 Hi, my name is Eddie, I am a professional trainer specializing in the elderly population and I'm also a website designer. I love training in the gym, going to the beach, traveling, and having good food.

I combined my love for sport and website designing to make "DisabilitEase" whose purpose is to help elderly and disabled people live a more full and active life, have more fun, and enjoy their unique journey despite any disability.