Are you ready to explore the world?
The best wheelchair-friendly destinations offer the perfect mix of accessibility and adventure. From Washington, D.C. to Amsterdam, there's something for everyone to enjoy!
Whether you're looking for a bustling city or an idyllic beach paradise, these destinations are sure to have something that'll make your trip unforgettable. So get packing and let's go!
Best Wheelchair-Friendly Destinations For Your Next Trip
1. Washington, D.C.
Washington, D.C. is an amazing destination for wheelchair-users; it's full of accessible attractions and plenty of opportunities to explore!
From the Smithsonian Museums to the monuments and memorials on the National Mall, you can enjoy a wide range of wheelchair friendly activities in this vibrant city.
You'll find that many of Washington's attractions are equipped with elevators, ramps, or other ADA compliant features so that everyone can experience all that D.C. has to offer.
Whether you're interested in visiting the White House or exploring one of the city's many parks, there are plenty of accessible attractions to choose from.
Plus, if you ever need extra help navigating around town, there are several services available through local tourism organizations like DC Accessible Travel Services (DATS).
So come on down and check out why Washington D.C. is one of the best wheelchair-friendly destinations for your next trip!
2. Barcelona, Spain
Barcelona, Spain is an ideal destination for wheelchair users. It has a variety of accessible neighborhoods and shopping areas to explore.
Additionally, public transportation caters to those in wheelchairs. You can easily enjoy the city's culinary offerings.
So, come and discover this unique Spanish city on your next trip!
Accessible Neighborhoods and Shopping Areas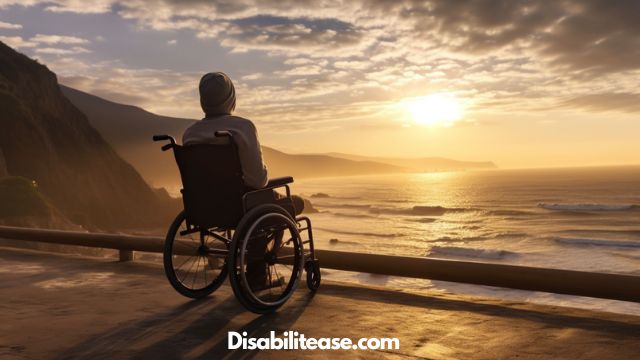 No matter where you go, you'll find neighborhoods and shopping areas that are wheelchair-friendly and make your trip enjoyable. Barcelona is no exception to this rule!
The city has a number of accessible parks, including the Parc del Fòrum and Ciutadella Park, which both have wheelchair ramps to ensure easy access for all visitors. Additionally, there is an abundance of shopping areas that are wheelchair accessible.
El Corte Inglés in Plaça de Catalunya is one example; it's a large department store with multiple levels connected by elevators so wheelchairs can easily move between them.
There are also a number of smaller stores located throughout the city that offer excellent products but may not be as easily navigable for wheelchairs due to limited space.
To help plan your trip, we've compiled a table below with some helpful information about the best wheelchair-friendly destinations in Barcelona:
| Destination | Wheelchair Accessibility |
| --- | --- |
| Parc del Fòrum | Yes |
| Ciutadella Park | Yes |
| El Corte Inglés in Plaça de Catalunya | Yes |
| Smaller Stores Around City | Limited Space |
Wheelchair-Friendly Public Transportation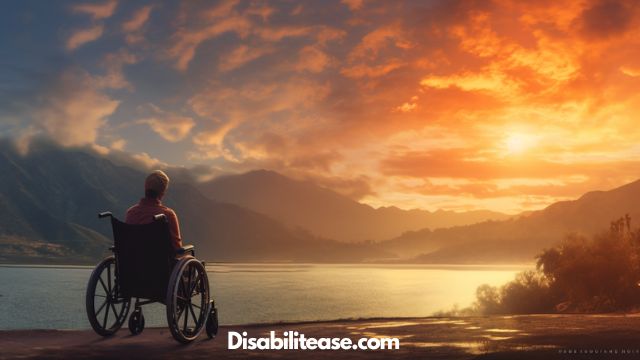 Navigating Barcelona in a wheelchair is made easier with its public transportation options. There are plenty of accessible buses and metro stations across the city. Many airports in the area also offer wheelchair ramps to make the journey smoother, as well as dedicated staff who can help out.
Taking a bus around town is easily done, especially since most have low-level floors that are easy to access for wheelchairs. The same goes for most metro stations, which have lifts and elevators to accommodate passengers with disabilities or limited mobility.
Even long distance travel can be done comfortably thanks to special coaches installed on high-speed trains such as AVE or RENFE Cercanías. All these services make it easy to explore Barcelona from a wheelchair without any hassle.
Enjoy the City's Culinary Offerings
Tantalize your taste buds with Barcelona's wide range of culinary offerings, from tapas bars to Michelin-star restaurants. Eating out has become a much more enjoyable experience for wheelchair users due to the city's restaurant selection.
Traditional tapas bars like Casa Delfin offer classic tapas dishes served in a cozy and welcoming atmosphere. La Bodegueta del Gotic allows you to sample local favorites like patatas bravas and croquetas in a vibrant atmosphere.
Fine dining restaurants such as El Celler de Can Roca provide an opportunity to experience gourmet Catalan cuisine at this three Michelin star restaurant. Can Majo offers modern Mediterranean dishes with stunning views of the harbor.
No matter what your preference is, you can find something that will satisfy your appetite while exploring Barcelona!
3. San Francisco, California
Experience the hustle and bustle of San Francisco, California – one of the most wheelchair-friendly cities in the United States! The city is full of accessible parks and attractions that are suitable for people with disabilities.
Enjoy a stroll along one of its many beaches or take a ride on a cable car, all without having to worry about accessibility issues. San Francisco is also home to the Disability Rights Movement, making it an important destination for anyone interested in disability rights advocacy.
The culinary offerings in San Francisco are second to none. Sample some traditional Chinese cuisine on Grant Avenue or visit Fisherman's Wharf for some fresh seafood.
For vegetarians and vegans, there are plenty of options available including vegan ice cream parlors, bakeries and restaurants offering plant-based menus. Table 1 below offers just a few popular restaurants that cater to people with different dietary needs:
| Restaurant Name | Cuisine Type | Accessibility? |
| --- | --- | --- |
| Yank Sing | Dim Sum | Wheelchair friendly & accessible bathrooms |
| Mission Chinese Food | Chinese | Accessible tables & bathrooms |
| Greens Restaurant | Vegetarian/Vegan | Allergy free menu & wheelchair access |
| Swan Oyster Depot | Seafood | Wheelchair friendly entrance & accessible bathrooms |
4. Sydney, Australia
Head to Sydney, Australia for an incredible experience and explore the vibrant culture of one of the most accessible cities in the world!
Sydney is a premier destination for wheelchair users due to its commitment to accessibility laws and policies.
Not only are their public transportation systems wheelchair friendly, but many cultural attractions like museums, parks, and theaters all have dedicated wheelchair access.
The city also has special programs designed to accommodate disabled visitors such as priority queueing for popular attractions.
Furthermore, there are even specialized disability-friendly tour guides available to provide extra support. So if you're looking for an amazing holiday that puts accessibility first, then Sydney is definitely the place for you!
5. Amsterdam, Netherlands
Embark on an exciting journey to Amsterdam, Netherlands and explore the beautiful city's unique attractions! This wheelchair-friendly destination features adaptive recreation for all ages and abilities.
From canal cruises to boat trips and markets, there are plenty of accessible activities for everyone to enjoy.
Accommodations also offer a variety of options with wheel-in showers, grab bars in bathrooms, and ample space for maneuvering throughout the premises.
To help plan your trip, here is a list of some wheelchair-friendly destinations in Amsterdam:
| Attraction | Type | Accessibility |
| --- | --- | --- |
| Anne Frank House Museum | Museum | Wheelchair lifts available |
| Rijksmuseum | Museum | Ramps throughout building & elevators available between floors |
| Vondelpark Amusement Park | Amusement Park | Park has wide pathways & rides have wheelchair access zones (some with transfer chairs) |
| Heineken Experience Brewery Tour & Tasting Room | Wheelchair users can go on tour & use tasting room facilities without any accessibility issues | |
Whether you're looking for museums, amusement parks or breweries, Amsterdam offers something for everyone! With its many accessible options, it's no wonder that this Dutch city is one of the world's best wheelchair-friendly destinations.
Conclusion
You've now seen some of the best wheelchair-friendly destinations for your next trip! Whether you decide to explore the iconic monuments in Washington, D.C., take in the art and architecture of Barcelona, experience the unique culture of San Francisco, or marvel at Sydney's breathtaking beauty – these cities offer something for everyone.
If you're looking for a truly unforgettable adventure, why not try Amsterdam? With its charming streetscapes and vibrant nightlife, it won't disappoint.
So what're you waiting for? Plan your dream getaway today!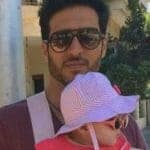 Hi, my name is Eddie, I am a professional trainer specializing in the elderly population and I'm also a website designer. I love training in the gym, going to the beach, traveling, and having good food.

I combined my love for sport and website designing to make "DisabilitEase" whose purpose is to help elderly and disabled people live a more full and active life, have more fun, and enjoy their unique journey despite any disability.