Visiting museums and art galleries is an incredible way to explore a new city, but for disabled and elderly travelers, it can be difficult to find places that are accessible.
Luckily, there are plenty of world-renowned museums and galleries that provide easy access for all visitors.
In this article, we'll take a look at 4 of the best accessible museums and art galleries for disabled and elderly travelers around the world.
World's Best 4 Accessible Museums And Galleries For Disabled And Elderly
From London's Tate Modern to the Uffizi Gallery in Florence, you're sure to find something inspiring wherever your travels take you!
London's Tate Modern
You won't want to miss a visit to London's Tate Modern, one of the top accessible museums and art galleries for disabled and elderly travelers!
The building itself is a work of art, featuring an expansive, light-filled space that welcomes visitors. Its architecture is designed with accessibility in mind: wide open spaces, ramps, and elevators make it easy for those in wheelchairs or with other mobility issues to move around. The museum also offers audio guides for those who are visually impaired or hard of hearing.
The artwork on display at Tate Modern ranges from traditional oil paintings to more modern multimedia installations. Many pieces feature interactive elements that are accessible to all visitors regardless of physical capabilities.
Each exhibit includes detailed descriptions so that everyone can appreciate the works fully.
The Louvre, Paris
Experience the magnificence of the Louvre in Paris, one of the world's most renowned art institutions.
The Louvre is dedicated to providing disabled and elderly travelers with a unique museum experience, with access to all its galleries and exhibits. Moreover, it offers a range of services that can help make your visit an enjoyable one:
Exploring Accessibility – The Louvre provides wheelchairs as well as scooters for those with limited mobility, free of charge. Maps are also available in several languages to help visitors find their way around the museum.

Dispelling Myths – Contrary to popular belief, there are no restrictions on photography within the museum buildings or galleries. Visitors may take photos for their own personal use without any additional cost or fees.

Elevators – All areas accessible by stairs are equipped with elevators that offer easy access for wheelchair users and those who have difficulty climbing steps. Special arrangements can also be made for guided tours in sign language or other languages upon request.
The Louvre is committed to making sure that everyone has equal access to its exhibitions and collections so that everyone can appreciate its rich cultural heritage regardless of age or disability.
The Metropolitan Museum of Art, New York
Discover the unparalleled collections and renowned exhibitions of the Metropolitan Museum of Art in New York, a must-see for any art enthusiast.
This museum is one of the world's largest and most visited art galleries, featuring over 2 million works from 5,000 years of human history.
It's been making efforts to enhance accessibility for disabled and elderly travelers; it provides wheelchairs on loan during your visit and designated entrances for visitors with disabilities.
Exploring artwork here will be an enriching experience as the museum offers numerous interactive programs such as audio tours that are specifically designed to enhance their experiences.
With its grand scale and breathtaking displays, The Metropolitan Museum of Art is sure to offer something special for all travelers regardless of age or disability.
The Uffizi Gallery, Florence
A visit to the Uffizi Gallery in Florence is a must for any art lover. The Uffizi Gallery, located in the heart of Florence, is home to some of the world's greatest works of art.
It was originally built as a series of offices for members of the Medici family and has since become one of Italy's most popular attractions. In addition to its artistic treasures, the Uffizi is also an important economic engine for Florence; it employs hundreds of workers and brings in millions each year in revenue.
The Uffizi offers special services for disabled and elderly travelers, including wheelchairs and mobility scooters available on-site. There are also audio guides that offer detailed descriptions of many pieces on display as well as dedicated rooms designed specifically with accessibility considerations in mind.
Additionally, ramps allow visitors easy access throughout all floors, making it possible for everyone to explore this incredible museum at their own pace and without worry or difficulty.
Tips for Visiting Accessible Museums and Galleries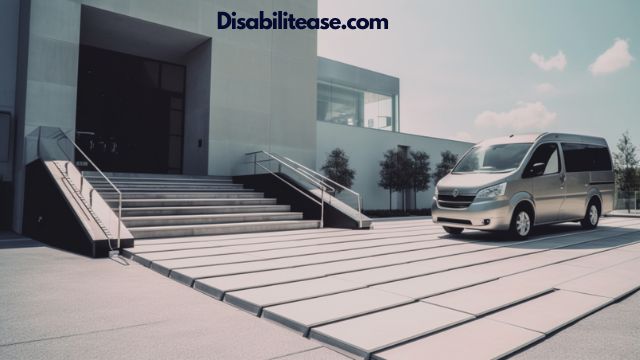 Visiting accessible museums and galleries can be a great way to explore art without worrying about accessibility issues. Before visiting any museum or gallery, it's important to research the specific visiting requirements and safety protocols that they have in place.
Many establishments will provide detailed information on their website regarding the services they offer for disabled visitors, such as wheelchair access, audio guides, and other helpful resources. It's also important to inquire if there are any special assistance programs available during your visit.
When you arrive at the museum or gallery, make sure to inform the staff of any special needs you may have so that they can ensure your safety and comfort during your visit. Staff members should also be able to provide clear instructions on how to navigate around the building safely and efficiently.
Additionally, many museums also now offer virtual tours which allow travelers with disabilities to experience artwork from afar while still feeling connected with the culture of their destination.
Conclusion
Now that you know some of the best accessible museums and art galleries for disabled and elderly travelers, it's time to start planning your next trip.
With a little research and some careful preparation, you can make sure your experience is as enjoyable as possible.
Don't forget to take advantage of any special services offered by the museums or galleries, such as wheelchair rentals or audio tours.
Ultimately, visiting these amazing sites will be an experience you won't soon forget – so don't wait!
Start planning today!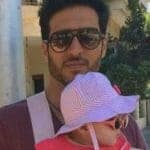 Hi, my name is Eddie, I am a professional trainer specializing in the elderly population and I'm also a website designer. I love training in the gym, going to the beach, traveling, and having good food.

I combined my love for sport and website designing to make "DisabilitEase" whose purpose is to help elderly and disabled people live a more full and active life, have more fun, and enjoy their unique journey despite any disability.