Imagine visiting some of the most historic cities in the world, as a senior with disabilities. It's possible!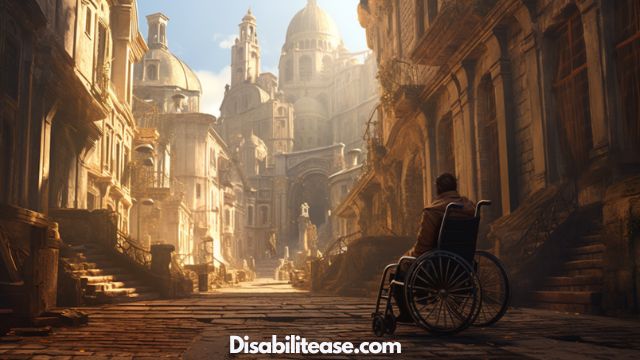 There are many great travel destinations for seniors who love history and have disabilities.
Our Top Picks Travel Destinations For History Lovers Disabled Seniors
In this article, we'll explore five amazing places you can visit, no matter your level of mobility or disability.
From Rome to Beijing, there's something for everyone – so let's get started!
Rome, Italy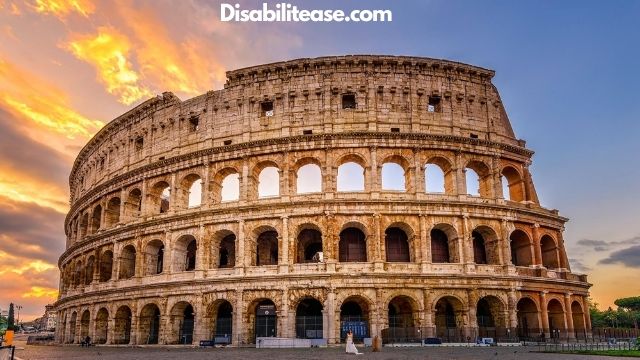 Rome is a bustling city full of ancient history, making it the perfect destination for seniors with disabilities who love to explore the past.
The city is brimming with religious sites such as St. Peter's Basilica and the Pantheon, both of which have been standing for centuries and offer an unparalleled view into Roman Catholicism.
There are also many Roman ruins around the city, including the Colosseum, which has remained iconic since its construction in 80 AD.
Visiting these historical sites can be made easier by taking advantage of accessible transportation such as wheelchair-friendly vans or buses that will take visitors to their desired destinations.
Rome also offers plenty of other attractions such as restaurants and museums that can accommodate travelers with disabilities, making it an ideal travel destination for senior citizens who love history.
London, England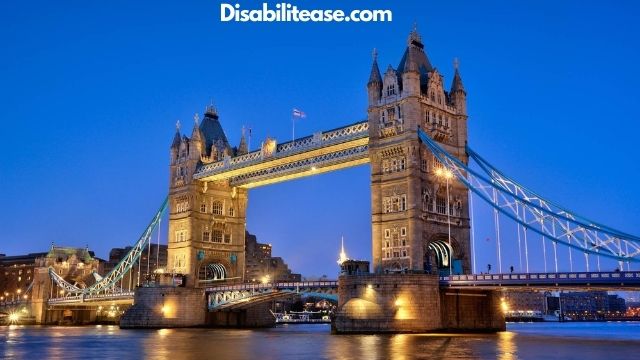 London, England is a great destination for seniors with disabilities who love history. Take in the historic architecture such as Big Ben and Westminster Abbey.
Explore the various museums and galleries like Tate Modern and the National Gallery of London. They'll provide hours of fascinating exploration.
From the British Museum to Buckingham Palace, there's something for every senior looking for an unforgettable stay in this beautiful city.
Take in the Historic Architecture
Experience breathtaking architecture that will leave you in awe and stir your heart with a sense of wonder! When visiting London, take advantage of accessibility options to experience its historic architecture.
Start by researching resources such as online guides, social media groups, or tour agencies that specialize in providing accessible tours. Make sure to inquire about any special accommodations you may need before booking any activities.
Once you've got the practical matters sorted out, it's time to explore! Take a leisurely stroll along The Mall for an elegant promenade through the city's best-known landmarks:
Buckingham Palace
Big Ben
Westminster Abbey.
As you admire the stunning sights of these iconic buildings, feel free to take as much time as needed to soak it all in and savor this once-in-a-lifetime experience!
Explore the Various Museums and Galleries
Explore the cultural side of London with a trip to one of its many museums and galleries! From the Tate Modern to the National Gallery, you'll find something for everyone – no matter what kind of art you're into.
With so many wonderful exhibitions to choose from, there's sure to be something that'll capture your imagination. Discovering unique artworks and investigating cultural influences is an especially rewarding experience for seniors with disabilities who love history.
The wide variety of museums and galleries in London offers visitors the chance to learn about different periods in time, as well as discover works from famous artists both past and present. Whether it's a visit to the British Museum or a stroll through the V&A, seniors can explore these fascinating historical sites at their own comfortable pace while enjoying all that this great city has to offer.
Washington D.C., USA
Discover Washington D.C.'s rich history and culture – it's the perfect destination for seniors with disabilities who are looking for an adventure! Washington D.C. is prepared to make your stay comfortable and enjoyable by adapting to accessibility needs, such as wheelchair ramps, elevators, and accessible bathrooms in attractions like the White House and Smithsonian Museums. Disability-friendly accommodations can also be found throughout the city.
The nation's capital has something for everyone, from historical monuments like the Lincoln Memorial to contemporary art galleries featuring modern works. You won't run out of places to explore! Take a leisurely stroll down the National Mall or meander through its historic streets, taking in its impressive architecture along the way.
No matter what type of activities you choose, you'll find that Washington D.C. will provide an unforgettable experience that caters specifically to your needs as a senior with a disability.
Beijing, China
Take a journey to Beijing, China, and immerse yourself in its vibrant culture! With accessible sightseeing opportunities and cultural outings, Beijing is an ideal destination for seniors with disabilities who love history.
The city boasts centuries of rich cultural history, with the Forbidden City being one of the most famous landmarks. The sprawling complex was once home to 24 emperors over nearly 500 years. Here you can explore traditional courtyards, grand halls, and numerous artifacts from the Ming and Qing dynasties.
| | Accessible Sightseeing | Cultural Outings |
| --- | --- | --- |
| Hiking on the Great Wall of China | The Forbidden City Complex | Tiananmen Square |
| Beihai Park | Temple of Heaven | Summer Palace |
In addition to its incredible historical sites, Beijing has much more to offer seniors with disabilities who love history. Beihai Park is a popular spot for locals and tourists alike – featuring beautiful gardens, lakeside pavilions, and temples.
Those looking for a view of the city skyline from afar can hike along parts of the Great Wall of China or visit Tiananmen Square as well as take in views from atop nearby towers like Drum Tower or Bell Tower.
Finally, no trip would be complete without visiting the Temple of Heaven – a site dedicated to imperial prayer rituals and celebrated by locals through park activities like kite flying or tai chi practice.
Athens, Greece
After exploring the cultural riches of Beijing, China, why not try something a little closer to home? Athens, Greece is one of the greatest cities in history and a must-visit for seniors with disabilities who love history.
Home to some of the world's most famous ancient monuments and fascinating museums, Athens offers accessible touring opportunities that allow you to experience the wonders of Ancient Greek culture. Here are just a few reasons why Athens should be top of your list:
Explore the Acropolis – Take an accessible tour up to this iconic ruin to explore its ancient temples and monuments.
Enjoy Delicious Cuisine – Sample traditional Greek cuisine such as souvlaki or enjoy a leisurely afternoon tea at one of Athens' many lively cafes.
Visit Local Markets – Browse stalls selling everything from local souvenirs to fresh produce in vibrant markets like Monastiraki Square.
Relax on Glyfada Beach – Spend an afternoon sunbathing or swimming in the calm waters near this popular beach resort town.
Athens really has something for everyone—from sightseeing tours around historic landmarks to peaceful days spent lounging by the beach. With plenty of accessible activities available, it's no wonder Athens is one of Europe's most popular destinations for seniors with disabilities!
Conclusion
You've explored some of the best travel destinations for seniors with disabilities who love history.
From the iconic ruins of Rome to London's ancient architecture, these cities offer unique opportunities for learning and exploration.
In Washington D.C., you can visit all the monuments and memorials that honor our nation's rich past.
China's captivating capital of Beijing is a city full of culture and history.
And lastly, don't forget about Athens, where antiquity comes alive in its many monuments and attractions!
With so much to see, seniors with disabilities have a wealth of options when it comes to discovering historical sites around the world.
So don't wait any longer – start planning your next adventure today!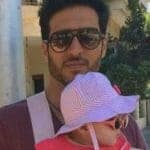 Hi, my name is Eddie, I am a professional trainer specializing in the elderly population and I'm also a website designer. I love training in the gym, going to the beach, traveling, and having good food.

I combined my love for sport and website designing to make "DisabilitEase" whose purpose is to help elderly and disabled people live a more full and active life, have more fun, and enjoy their unique journey despite any disability.