Traveling can be a great way to see the world and experience new cultures, but for people with disabilities, it can feel daunting. Finding accessible accommodation is an important part of the process—and it doesn't have to be hard.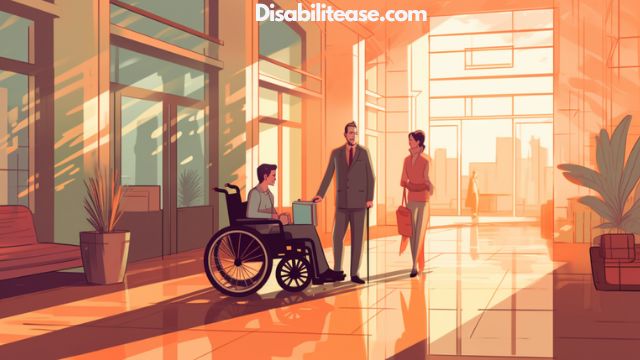 With some research and planning ahead of time, you can find accommodations that suit your needs easily. In this article, we'll explore how to do just that—so you can enjoy your trip without any extra stress or worry.
Research Accessible Accommodation Options
Looking for accessible accommodation while traveling doesn't have to be hard – there are plenty of options out there if you know where to look! One good way to start is by reading reviews from other travelers who have stayed in a particular hotel or rental property. This can help you get an idea of the accessibility features available, and give you a better sense of what kind of accommodations may work best for your needs.
You should also plan ahead as much as possible so that you can ensure the property will be able to meet all your requirements. In addition, it's important to remember that some properties may only offer limited accessibility features, so make sure to ask about this before booking.
Another great way to find accessible accommodation while traveling is through online search engines such as Expedia and Tripadvisor. These sites allow travelers to easily filter their searches based on specific criteria such as wheelchair access or disability-friendly rooms.
This ensures that you'll only see listings that meet your needs, making it easier for you to narrow down your choices and book the perfect place quickly and efficiently. Additionally, many websites also provide detailed descriptions of each room type, so you'll know exactly what type of amenities and services are offered at each property before committing.
Finally, don't forget about calling or emailing hotels directly when looking for accessible accommodations while traveling.
Many hotels have dedicated customer service teams who can answer any questions you may have regarding their accessibility offerings or special requests – they may even be able to offer discounts or additional services if necessary!
By being proactive in researching and asking questions upfront, travelers can rest assured knowing they've found the right place for their trip with minimal hassle or stress.
Consider Accessible Travel Services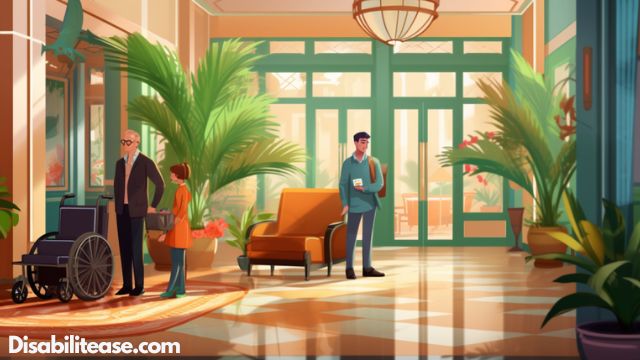 Considering your travel needs, there are services that can help you make the arrangements for a comfortable journey. For instance, there are plenty of accessible travel tips available online to help you plan an enjoyable trip:
Research ahead: Know the accessibility requirements of each destination and what accommodations they provide.
Consider disability advocacy organizations: They can provide helpful resources about local disabilities-friendly accommodation and transportation options.
Plan ahead: Contact the hotel or other accommodations in advance to ensure they have all the amenities necessary for a smooth stay.
Additionally, when looking for accessible accommodation while travelling, it's important to consider all your options. This means taking into account both public and private services such as hotels, hostels, rentals, rideshares, etc., so you can pick the one that best meets your needs and budget.
Moreover, make sure to double-check reviews from past guests or travelers with similar disabilities before making any reservations.
Overall, planning ahead is key when searching for accessible accommodation while travelling – research all available options thoroughly and contact them directly if possible to ensure an enjoyable stay!
Utilize Accessibility Resources
Utilizing the right resources can make your journey easier and more comfortable, so researching accessibility options beforehand is essential.
One of the most important resources to look into is renting equipment. From wheelchairs to portable ramps, there are services available that will loan you these items for a fee. This way you don't have to worry about bringing them on your trip or purchasing them yourself.
Additionally, it's important to examine reviews of accessible accommodations before booking them. That way you can be sure that they truly meet your needs and expectations.
Finally, don't forget to check out online forums and social media groups dedicated to accessible travel where fellow travelers share their experiences with different destinations and accommodation options.
Doing this can help make sure that you select a destination and an accommodation that fits all of your needs while traveling!
Resources
Benefits
Contraindications
Renting Equipment
Can aid in transportation of bulky items while travelling
No need to purchase/bring own equipment
Expense may not fit within budget Availability may be limited depending on location
Reviews & Rating Systems
Can provide detailed info regarding site accessibilityCan give insight into general experience of users Allows for comparison shopping between sites
Not all rating systems are reliable/accurateReviews may be biased or outdated
Online Forums & Social Media Groups Dedicated To Accessible Travel
Useful for gathering first-hand accounts from experienced travelers Opportunity to ask specific questions related to interests/needs Able to find tailored advice based on personal experience
May contain inaccurate info due incorrect diagnosis by other users May lack current updates if forum isn't frequently updated
Conclusion
Finding accessible accommodation while travelling doesn't have to be difficult. With a little planning ahead, you can find the right accommodations to suit your needs.
Researching different options and utilizing accessibility resources can help make sure you're comfortable and safe during your travels. Don't hesitate to reach out for help if needed; many travel services are available that provide specialized assistance for those with disabilities.
With a bit of effort, you can easily find the perfect place to stay—so get out there and start exploring!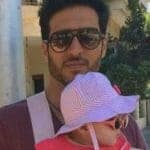 Hi, my name is Eddie, I am a professional trainer specializing in the elderly population and I'm also a website designer. I love training in the gym, going to the beach, traveling, and having good food.

I combined my love for sport and website designing to make "DisabilitEase" whose purpose is to help elderly and disabled people live a more full and active life, have more fun, and enjoy their unique journey despite any disability.