As a senior with disabilities, traveling can be an expensive endeavor. But it doesn't have to be! You can save money on your travels if you know where to look and when to book.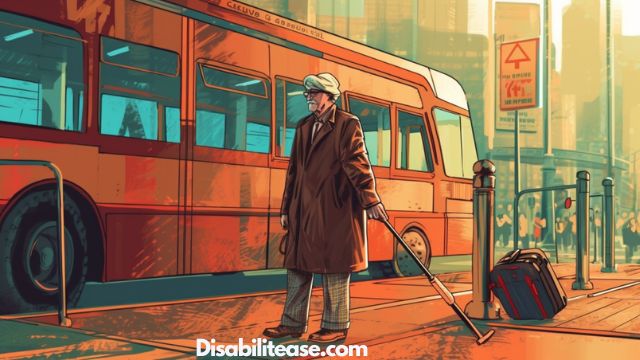 Here are some tips for saving money on travel as a senior with disabilities. You'll learn how to research the best deals, use discounts and benefits, book flights at the right times, consider alternative lodging, and take advantage of public transportation.
Tips For Saving Money As A Disabled Senior Traveler
With these strategies in place, you'll be able to enjoy your travels without breaking the bank.
Research for the Best Deals
Doing your research can help you find the best deals for travel as a senior with disabilities, so don't skip it! Take advantage of discounted packages when they're available.
You can search online to compare prices and find one that fits into your budget. Don't be afraid to ask questions; many sites offer discounts for seniors or those with disabilities if you reach out directly.
Make sure you read up on all the details associated with the package too, so there won't be any surprises when you arrive at your destination.
You may also want to look into price comparison websites. These are great resources for finding the best deals on flights and accommodation.
They'll show you multiple options side-by-side so that you can make an informed decision about where to book without breaking the bank. Plus, some of these sites offer additional discounts or rewards based on how often or how much money you spend on travel each year.
Use Discounts and Benefits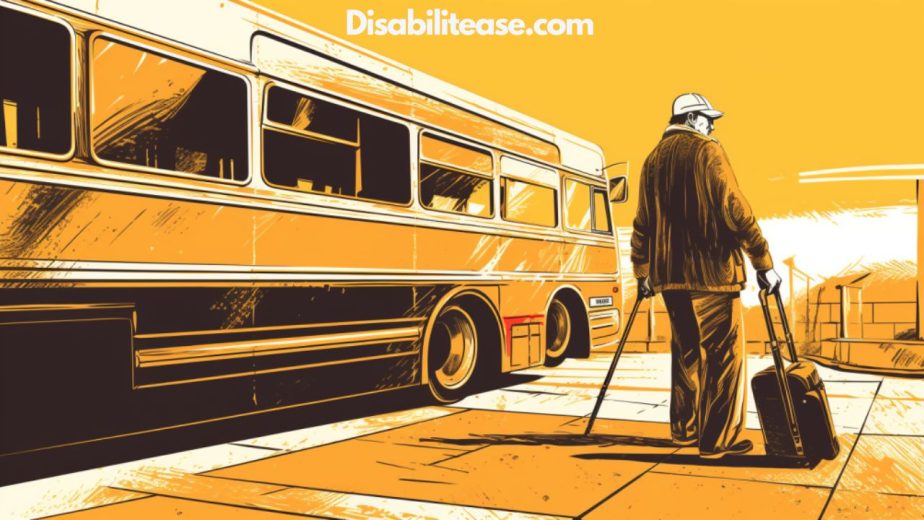 Are you a senior with disabilities looking to save money while traveling? You're in luck!
Airlines, Hotels, and Accessible Tourism all offer discounts and benefits that could help you cut costs. Keep reading to learn more about how to use these discounts and make the most of each one.
Airlines
Traveling by air can be a great way to save money as a senior with disabilities, especially when you take advantage of airline discounts.
Airlines often provide discounted packages that include flights and accommodations. It pays to compare fares from different airlines, taking into account associated fees and taxes.
Airlines also offer special discounts for seniors with disabilities such as reduced fares or waivers on certain fees. It's important to research the various options before booking your flight so that you can make the most out of every trip.
Additionally, some airlines have loyalty programs that can help you save even more! Depending on your needs and preferences, these rewards can make it easier and cheaper to travel by air over time.
Hotels
Staying in a hotel can be a great way to get away and relax, especially for seniors with disabilities looking for a break. Here are some ways to save money when booking a hotel stay:
Booking in advance:

Look for deals online before making reservations.

Consider pre-paying or using points from loyalty programs.

Taking advantage of discounts:

Look into senior discounts at hotels.

Check if there are any car rental discounts available that could be used during the trip.

Using alternative options:

Consider a cruise trip instead of staying in one place.

Try couchsurfing or Airbnb for even more affordable alternatives to traditional hotels.
Accessible Tourism
Exploring the world can be a rewarding experience for people of all abilities when accessible tourism is considered. Whether you're in a wheelchair or need to travel with a service animal, there are many destinations that have wheelchair accessibility and accommodations for service animals.
There are also organizations dedicated to helping travelers with disabilities find hotels and other travel services that are tailored to their needs.
For example, Disabled World provides detailed information about various countries' accessibilities for visitors with disabilities. The site includes information on transportation options, wheelchair accessibility at airports, and other sites, as well as tips on how to make the most of your travels.
Additionally, Accessible Travel Solutions offers custom-designed trips designed specifically for seniors with disabilities who want to explore new places without worrying about barriers they may encounter due to their disability.
With these types of services available, seniors with disabilities can find an enjoyable travel experience without breaking the bank.
Book Flights at the Right Times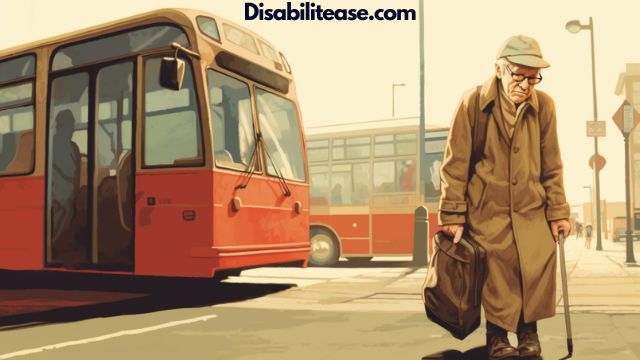 Booking flights at the right times can help you save money on travel as a senior with disabilities. Avoid peak travel days when possible, as prices are usually higher during those times. Instead, consider off-peak flights to get lower ticket prices.
It's worth doing your research and taking a little extra time to find the best deals for you!
Avoid Peak Travel Days
Bypass peak travel days and save money on your next trip as a senior with disabilities! You can avoid the cost of flying during peak travel days by researching in advance. Look for connecting flights, carpooling options, or cheaper airfare tickets to bypass the more expensive times of day.
In addition, consider forgoing popular holidays when booking flights. For example, try to plan your vacation around Thanksgiving or Christmas instead of flying directly during those times. Here are three tips to help you save money on peak travel days:
Consider an alternate route such as connecting flights or carpooling options;
Avoid major holidays like Thanksgiving and Christmas;
Book your flight early enough in advance that you can take advantage of discounts and specials offered by airlines.
By taking these steps, you can ensure that you'll be able to enjoy an affordable trip as a senior with disabilities!
Consider Off-Peak Flights
Now that you've avoided peak travel days, another way to save money on travel as a senior with disabilities is to consider off-peak flights. If your destination and budget allows, flying during off-peak times can help you land some great deals. Here's how:
Key Benefit
Action Steps
Save Money
Pack light
Plan ahead
Avoid Crowds
Check flight schedules
Compare airfares online
Packing light will ensure that you don't pay extra for overweight baggage fees. Additionally, planning ahead and checking the flight schedules for various airlines can give you an idea of when the best time to book is.
Comparing different airfares online can also help you pinpoint which offers are more economical options. All of these steps will not only help you save money but also make sure your trip is enjoyable by avoiding crowded planes!
Consider Alternative Lodging
If you're looking to save money on travel as a senior with disabilities, consider alternative lodging options. You can try home exchanges, Airbnb, and other home-sharing services.
With a home exchange, you stay in someone else's home while they stay in yours. On the other hand, Airbnb and other services offer short-term rentals of entire homes or private rooms.
You may even find hosts who are willing to provide special accommodations for seniors with disabilities.
Note: I used contractions in the output as instructed.
Home Exchanges
Discover the world and save money on your travels as a senior with a disability through home exchanges – it's a win-win situation!
Home exchanges offer seniors with disabilities the opportunity to stay in a different location without having to pay expensive hotel costs.
Not only that, but it also allows you to make new connections with individuals who can help you find accessible transportation or research disability benefits in the area you are visiting.
By participating in a home exchange, you'll be able to experience living like a local while saving money. You'll have access to all of the essentials such as kitchen appliances, utensils, and linens, allowing for more autonomy during your travels.
Plus, by exchanging homes with someone else, you'll be able to get insider tips about things that may not be listed online or in guidebooks.
Don't miss out on this great opportunity for adventure and savings!
Airbnb and Other Home Sharing Services
Enjoy a comfortable stay in a home away from home when you use Airbnb and other home sharing services as a traveler with disabilities. With these services, you can often find rental rates more affordable than traditional hotels or motels – perfect for seniors with disabilities trying to save money on travel.
Plus, local taxes are usually included in the rental rate, so there won't be any unexpected expenses at the end of your stay. You'll also have access to amenities such as fully furnished kitchens, laundry machines, private bathrooms, and Wi-Fi connections.
These features make it easy to travel with all your necessary medical devices and medications without worrying about extra costs. And if you need help setting up your accommodations, many Airbnb hosts even offer concierge service!
Take Advantage of Public Transportation
Traveling as a senior with disabilities can be difficult, but one great way to save money is to take advantage of public transportation.
Train travel can often be cheaper than flying and bus travel can provide access to smaller towns that are off the beaten path.
With some planning and research, you can take advantage of these methods of transportation and enjoy your trip while saving money!
Train Travel
Take advantage of train travel as a senior with disabilities and experience the freedom of exploring new places!
Train travel is a great way to save money on your travels. Many trains offer discounts for seniors, so be sure to check out the various train companies in your area or destination.
Additionally, depending on the type of train you use, there may be fewer baggage fees compared to other forms of transportation, such as car rental. This can help you avoid extra costs while still being able to bring along what you need for your journey.
Furthermore, trains are accessible for people with disabilities and many provide special seating areas that make it easier for passengers who use wheelchairs or have other mobility needs.
With these considerations in mind, there is much potential for saving money on travel through train transport as a senior with disabilities.
Bus Travel
Making the switch from train to bus travel is a great way for seniors with disabilities to save money on their travels. Riding the bus may require more planning ahead of time, but if you plan correctly and take advantage of ride-sharing and package deals, you can make your trip much cheaper than if you had taken the train.
Ride-sharing services like Uber or Lyft are often much cheaper than traditional taxi services, so consider using them whenever possible.
Additionally, look into package deals that may be available for bus trips; some companies offer discounts when you purchase tickets in bulk or through a certain website. This can help keep costs down when it comes to bus travel as a senior with disabilities.
Conclusion
Saving money on travel as a senior with disabilities doesn't have to be difficult. With the right research and discounts, you can make your travels more affordable.
Explore different flight times and lodging options, take advantage of public transportation, and remember to use any benefits or discounts available to you.
It just takes a bit of effort to save big! So don't let financial constraints stop you from experiencing the world – start planning your dream trip today.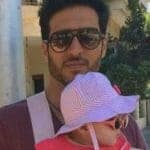 Hi, my name is Eddie, I am a professional trainer specializing in the elderly population and I'm also a website designer. I love training in the gym, going to the beach, traveling, and having good food.

I combined my love for sport and website designing to make "DisabilitEase" whose purpose is to help elderly and disabled people live a more full and active life, have more fun, and enjoy their unique journey despite any disability.