Are you looking for an adventure that everyone in the family can enjoy? Accessible national parks offer a great way to explore some of America's most breathtaking landscapes.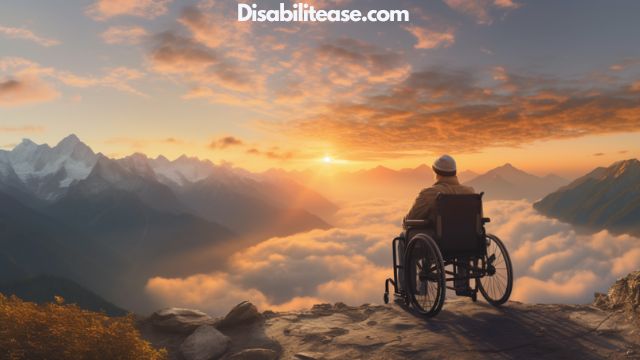 Our Top Picks Accessible National Parks In The US
From Florida to California, here are five must-see accessible national parks for your next vacation.
Get ready to explore the Everglades, Grand Canyon, Great Smoky Mountains, Yellowstone, and Yosemite – each with its own unique beauty!
1. Everglades National Park, Florida
Experience the breathtaking beauty of Everglades National Park, Florida – it'll take your breath away!
Home to an array of rare and endangered species, this vast wetland is a must-see spot for your next adventure. Although there are some accessibility challenges, the park offers barrier-free access at certain locations to ensure everyone can enjoy its natural wonders.
All visitors have access to wheelchair-accessible boardwalks and trails that wind through mangrove forests, sawgrass marshes, and hardwood hammocks. There are also plenty of activities, such as bird watching, canoeing, kayaking, and camping, available for everyone to enjoy.
2. Grand Canyon National Park, Arizona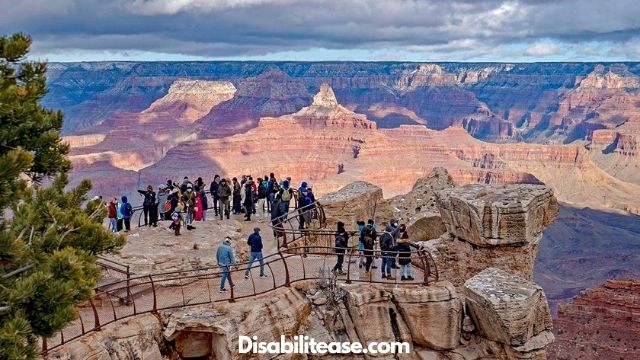 Witness the majestic grandeur of Grand Canyon National Park in Arizona, where soaring cliffs and colorful vistas create an awe-inspiring landscape.
Explore the canyon's depths with a hike along its immensity, or take a bird's eye view by visiting one of the rim points. No matter your preference, you can make lasting memories while:
Viewing the spectacular multicolored rock formations
Taking in breathtaking sunsets and sunrises
Exploring the canyon with guided tours or hikes
Visiting the rim for unforgettable views of sweeping plateaus and valleys below
Grand Canyon National Park is sure to leave an impression on all who visit it – but be sure to come prepared! Pack plenty of water and snacks for your journey exploring the canyon or visiting the rim.
3. Great Smoky Mountains National Park, Tennessee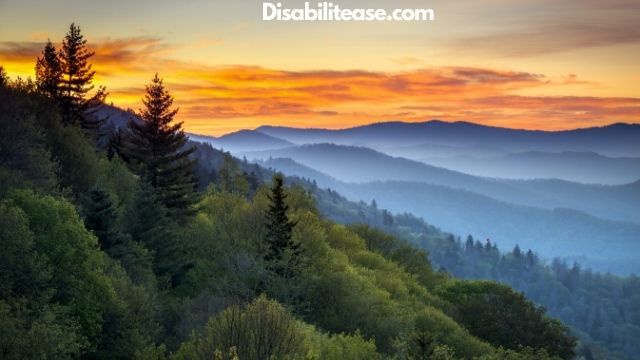 Take a journey to the beautiful Great Smoky Mountains National Park in Tennessee and explore its stunning peaks, valleys, and lush forests.
You can discover over 800 miles of trails that are perfect for hiking or camping adventures.
From scenic hikes along mountain ridges to waterfall explorations, you'll find plenty of opportunities for outdoor exploration and discovery.
And while you're out exploring the trails, keep an eye out for some of the park's diverse wildlife including black bears, elk, deer, and wild turkeys!
Wildlife viewing is a popular activity here with many visitors hoping to catch a glimpse of these amazing creatures in their natural habitat.
The Great Smoky Mountains National Park offers something for everyone – whether you're looking for adventure or relaxation!
4. Yellowstone National Park, Wyoming
Embark on an unforgettable journey to Yellowstone National Park in Wyoming and explore its captivating geysers, thermal pools, and breathtaking landscapes. Here, you can discover the world's largest collection of geysers, with over 300 active geothermal features, including the famous Old Faithful.
Wildlife watching is also a popular activity here. You can observe bison, wolves, bears, elk, antelope, and more living in their natural habitats.
Exploring Yellowstone will give you access to wonderful hiking trails through lush forests and alpine meadows surrounded by majestic mountains. Additionally, there are many other outdoor activities available for visitors, such as camping, fishing, canoeing, and kayaking on one of the lakes or rivers throughout the park.
You can also take part in ranger-led programs that explore topics like history or photography while learning about the beauty of this extraordinary place.
Bullet list:
Enjoy stunning views from hiking trails across lush forests and alpine meadows
Observe wildlife in their natural habitats, such as bison, wolves, and bears
Participate in ranger-led programs exploring topics like history and photography.
5. Yosemite National Park, California
Experience California's majestic Yosemite National Park by exploring its iconic granite cliffs, majestic waterfalls, and lush meadows.
Wildlife viewing is a great way to experience the local flora and fauna that make up this unique park. From birds of prey to mule deer, there are plenty of species to observe in their natural habitats.
Wheelchair accessibility has been improved with the construction of paved trails throughout the park, making it easier for people with disabilities to enjoy the wonders of Yosemite. With crystal-clear lakes and cascading rivers, visitors can also take in stunning views without having to worry about their mobility issues.
Whether you're looking for an adventurous hike or just a relaxing stroll through nature's beauty, Yosemite National Park has something for everyone!
Conclusion
You've seen just a few of the amazing accessible national parks out there. Whether you're looking for an adventurous hike or a relaxing nature retreat, these parks have something for everyone.
So grab your hiking gear and map, it's time to explore! With so many incredible places to choose from, you're sure to find something that will make your next adventure unforgettable.
So don't wait any longer – get out there and start exploring!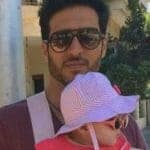 Hi, my name is Eddie, I am a professional trainer specializing in the elderly population and I'm also a website designer. I love training in the gym, going to the beach, traveling, and having good food.

I combined my love for sport and website designing to make "DisabilitEase" whose purpose is to help elderly and disabled people live a more full and active life, have more fun, and enjoy their unique journey despite any disability.