Are you planning your next trip and need a little extra help getting around? Mobility aids can be an invaluable asset for individuals with physical disabilities or those who just need a little assistance to make their travels easier.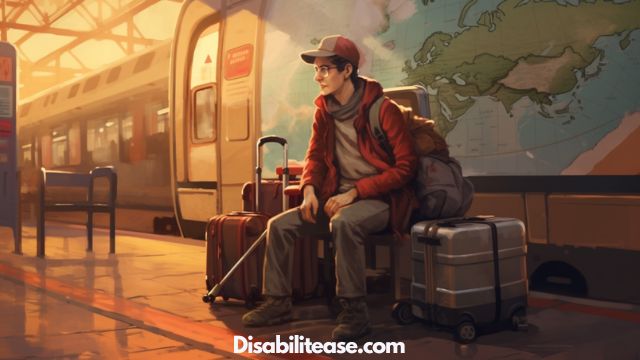 Tips For Choosing The Right Mobility Aids For Your Next Trip
With the right mobility aids, you'll be able to have an enjoyable journey without sacrificing your independence.
In this article, we'll explore how to choose the best mobility aid for your upcoming trip.
1. Understand Your Mobility Needs
Before you decide which mobility aids to take on your next trip, it's important to understand your needs.
To get started, familiarize yourself with the accessibility laws in the places you're visiting and make sure that any mobility aids you bring will comply.
You should also seek out medical advice if necessary; this is especially important if you have a chronic condition or disability that may require more specialized equipment or assistance.
Ultimately, understanding your own individual needs is key to finding the right mobility aids for your trip.
2. Research Different Mobility Aids
To make sure you have the best journey possible, it's important to research different mobility options and decide which one fits your needs. There are plenty of renting options available that can provide you with an appropriate level of accessibility. Consider researching:
Mobility scooters: These are great for long distances in large spaces such as airports, train stations, or shopping malls. They come in a variety of sizes and features so you can find the right one for your needs.
Wheelchairs: Manual wheelchairs are lightweight and easy to maneuver but they require more physical effort than motorized models. Electric wheelchairs offer more stability and comfort but may be too bulky for some areas.
Lift chairs: These chairs allow elderly travelers or those with limited mobility to access higher places such as buses, planes, or other elevated surfaces safely without assistance from another person.
Accessibility features: Most transportation providers now offer accessible services such as ramps, elevators, wheelchair lifts, etc., so make sure to look into the features each provider offers before booking your trip.
By researching all these different rental options and accessibility features beforehand, you'll be able to choose the best mobility aid for your next trip!
3. Consider Your Destination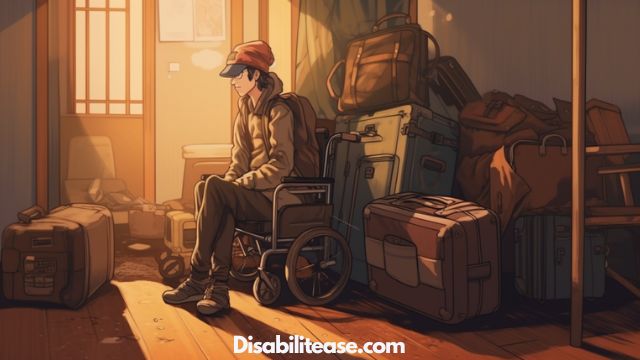 When deciding on your travel destination, consider what accessibility features the area offers to make sure you have a comfortable journey. Think about the activity levels you plan to participate in and the corresponding mobility aids that could be necessary.
Make sure your chosen destination has the appropriate terrain for using wheelchairs or other devices. Also, check weather conditions at your destination before booking your trip; some mobility aids may not work well in wet conditions or high temperatures.
Be aware of any specific items you need to bring with you based on the accessibility of the region. For example, if there are cobblestone paths or gravel roads, extra cushioning may be needed for a wheelchair user's comfort.
Taking these into account will help ensure that your mobility aid is suitable for both the environment and activities planned during your stay.
4. Consider Your Travel Plans
When planning your next trip, it's important to consider the mode of transportation and length of journey that will be required. Are you traveling by air, car, boat, or train?
Will you be making multiple stops along the way? Knowing these details in advance can help ensure you have the right mobility aids for a safe and comfortable voyage.
Mode of transportation
Considering the mode of transportation for your next trip is essential for selecting a suitable mobility aid. When planning your next trip, take into account these three key considerations:
Wheelchair rentals

– Depending on where you're traveling to, wheelchair rentals may be available at airports or other public transportation hubs. Be sure to research in advance to make sure that there are rental services available.

Travel Insurance

– Check with your travel insurance policy or company if they cover any additional costs associated with renting wheelchairs or other mobility aids for your trip.

Mobility Aids

– Consider any type of mobility aid that you may need such as a cane, walker, scooter, or power chair depending on the type of terrain and activities you'll be engaging in during your travels. Be sure to select an appropriate device that meets your individual needs and travel plans.
Length of trip
Planning ahead for your journey is essential – and it's never too early to start! When considering the length of your trip, you need to decide whether you will require mobility aids during the entire duration or just for part of it. When determining this, take into account the kind of activities you plan to do, as well as how much luggage weight you'll be carrying.
| Trip Duration | Mobility Aid Needed? |
| --- | --- |
| Short | Partially Required |
| Medium | Fully Required |
| Long | Fully Required |
For example, if your trip will last a short time then using a wheelchair may not be necessary for all parts – but if you are traveling for a longer period of time, it might be prudent to invest in some form of mobility aid that can accommodate your needs throughout the entire duration.
If your journey is medium-length then it would be wise to consider using a mobility aid for the full duration, while also taking into account other factors such as luggage weight.
Finally, if your trip is long-term then it would definitely be beneficial to use an appropriate mobility aid for its entirety in order to provide comfort and convenience throughout the whole experience.
5. Make Your Selection
Choosing the right mobility aids for your next trip requires careful thought and research. It's important to consider all aspects of the journey, from budgeting costs to safety features, as well as how much time you will be spending in a particular area.
Start by researching the types of mobility aids that are available; there are many different types ranging from walkers and wheelchairs to scooters, all with varying degrees of functionality and prices. Once you've narrowed down your options, consider which mobility aid will provide the most comfort during your travels.
Think about factors like ease of use, portability, and durability so that you can make an informed decision. Additionally, take into account any special needs or accommodations that may be necessary while on your trip – this could include things like ramps or elevators for wheelchair access.
Finally, make sure to check reviews online before making any final decisions – this can help ensure that you get the best quality product at a reasonable price point.
Conclusion
Making the right decision when it comes to buying mobility aids for your next trip can be tricky. But with a little research and careful consideration of your needs, you can find the best option for you.
Consider what type of environment you'll be traveling in, where you're going, and how long your journey will take – these are all important factors to consider before making your selection.
With the right mobility aid, you can make your next trip easier and more enjoyable – so don't forget to do your research!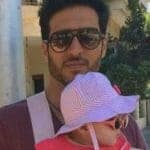 Hi, my name is Eddie, I am a professional trainer specializing in the elderly population and I'm also a website designer. I love training in the gym, going to the beach, traveling, and having good food.

I combined my love for sport and website designing to make "DisabilitEase" whose purpose is to help elderly and disabled people live a more full and active life, have more fun, and enjoy their unique journey despite any disability.