I know that choosing manual wheelchairs for outdoor use might be a bit hard due to the big variety and different styles, I also noticed that there is not a lot of information regarding the best wheelchairs for tall man.
Here is a related article that might interest you on Best 8 Wheelchairs for The Beach and Sand in 2023.
So I did a bit of research to find the best for your money manually operated wheelchairs for outdoor use and for tall men.
Manual Wheelchairs For Outdoor Use
Wheelchair Types And Considerations In Their Selection
Wheelchairs are being used as legs for the handicapped to reach their destination, to travel around the house and outside, to drive, engage in sports activities and even practice.
Every person, handicapped or not, deserves the right to move from one place to another in a convenient and healthy way, hence the importance of wheelchairs.
Here are the different types of wheelchairs and the various considerations for purchasing a wheelchair that suits you.
Wheelchairs – The Different Types
There are several types of wheelchairs that suit the different needs of the handicapped and disabled, each with its level of functioning and special needs:
Manual – The advantages of the manual wheelchair are its low weight (new models only a few pounds), relatively low cost, self-propelled and easy to maneuver, improves fitness, folding easily, always available for travel. It is basically moved by the power of the disabled's hands which are pushing big loops connected to the wheels. The other version of a manual chair is the transport chair which is not a self-propelled chair and it requires the help of a caregiver to push it.
Electric – suitable for people with disabilities who are unable to use much force through their hands but at least are capable of performing delicate operations. The chair is handled by a joystick in a simple way and therefore suitable for large children, which are heavier and more expensive and therefore suitable for handicapped people with low functioning level.
Athletes – are made of a strong alloy but are especially easy for body training and individual or group sports.
For children – can be manual, motorized, or sporting depending on the level of functioning and motor capacity of each child.
Best wheelchair for tall Men
I have researched quite a bit to find appropriate wheelchairs for a tall man who wishes to travel with his wheelchair comfortably.
For my research, I used the help of a few popular online wheelchairs sellers and I find 1800wheelchairs as the best place to buy wheelchairs due to amazing online customer support, fast shipping, and great prices.
These are the top recommendations from 1800wheelchair for a wheelchair for a tall man – These are great for traveling with and will give you an amazing value for the money.
Click on the links to check their current prices on 1800wheelchair.
The important considerations in choosing a wheelchair
The personalization of each chair has become easier because of the introduction of advanced wheelchairs onto the market.
Characterize your exact needs and decide firstly whether you are interested in a manual or electric chair.
Then use the following considerations:
Fit for driving, convenient folding to the vehicle's trunk, adjustment to the ramp.
Children – Choosing a chair that can easily change dimensions depending on the size of the child.
Comfort – headrest, side support, comfortable upholstery, possibility to install pressure-relief pads, adjusting seating angles.
Price – a manual chair is cheaper than an electric one.
Ease of maneuver – for electric wheelchairs it is important that the handle does not respond with excessive sensitivity to the touch and for a manual chair, it is important to be active and respond easily to use the power to maximum maneuverability.
A list of Recommended Wheelchairs for an outdoor use
In this article, I will concentrate on the best manual wheelchairs for outdoor use and I hope that I will help you to find the one that suits your needs.
A good wheelchair, by being an inseparable part of the day-to-day activities of its owner, must have physical abilities that allow it to move and navigate in various terrain conditions – from built-up areas, through sidewalks to unpaved roads.
The selection of wheelchairs made by leading manufacturers will ensure the quality of all the parts of the chair, including the quality wheels themselves – which is the main factor determining the level of passability of the entire chair.
It is important to note that the prices of wheelchairs are very varied and it can move between 80$ to a few thousand $.
Wheelchairs for sport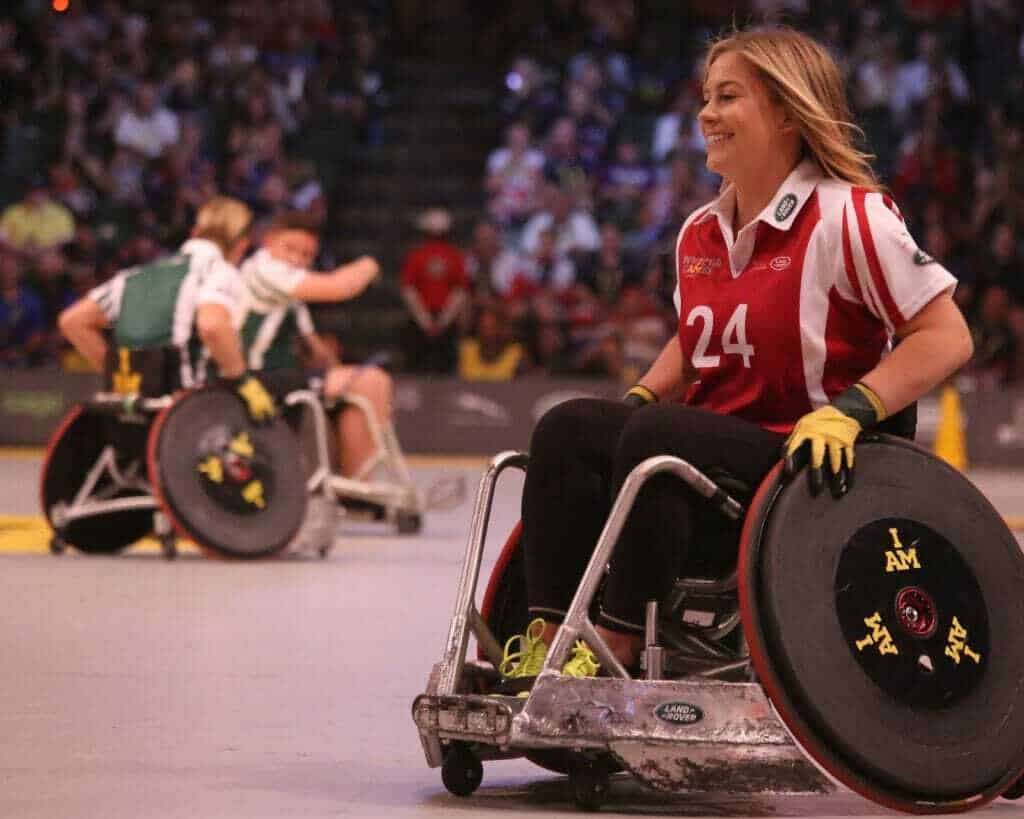 All people have hobbies of one kind or another. Some are relaxed and can be enjoyed almost anytime, anywhere (eg reading, knitting, surfing the internet, listening to music, etc.).
In contrast, other hobbies require certain conditions: playground, suitable equipment and etc. For the disabled, there is an additional need which is a sporty wheelchair.
The difference between a sporty and a standard wheelchair
There is a commonality between the two types of chairs: both help a person who is paralyzed in his lower body move from one place to another easily. However, there is also a difference: Usually, the sports chair has no push handles and no brakes.
It will also occupy a relatively narrow space. For the most part, it comes in three versions:
Cross-frame – which allows convenient folding and storage.
Hanging bridge chassis – very lightweight.
Box chassis – the strongest and most durable.
The sporty wheelchairs are available also in 3 wheels and as handbikes.
Accessibility for everyone
There is no doubt that the field of leisure in recent decades has developed inexhaustibly. The variety of sports has expanded and become accessible to the entire population. Today, more and more fields open their doors to the disabled population.
If you are looking for an expensive outdoor wheelchair for the purpose of advanced sports activities or for very hard terrain than my recommendation is to go to the place that sells them and check them physically.
These wheelchairs are made of Carbon, Aluminum, and Titanium, they are specially designed to be extremely light and to perform great in almost any terrains for people with a very active lifestyle.
A good company that specializes and sells amazing Active wheelchairs for Sports and an active lifestyle is A company called Invictus. Check out Invictus's active wheelchairs and solutions here on their website.
If you are looking for a reliable, portable, strong and cheap wheelchair which will serve you good for outdoor use and traveling not in a very hard terrain than this list might help you.
I have made this list after research and price comparisons in lots of websites, I added links to the relevant product page, it is important for me to tell you that buying using these links will earn me a commission, this commission is helping to support Disabilitease.com, no added cost for you to do so, thank you for that!
The Medline transport wheelchair is a great option for someone who is looking for a portable, light, strong and cheap transport wheelchair for traveling.
It has a 12″ rear wheels which are great for traveling on uneven terrains which are connected to a strong aluminum frame which can support up to 300lb.
The chair is really light and weighs 34 pound. The Medline transport folding wheelchair current price is just 117.48$.
If you have the ability to turn the wheels by yourself, even for a short period of time than I recommend buying a self-propelled wheelchair.
This one is one of the most popular if not the most popular self-propelled manual wheelchair.
It offers a great value for its money, it is comfortable, foldable and will support a weight of up to 250lb.
This wheelchair weighs 41.2 pounds and will serve you well for traveling in outdoor uneven terrain.
The best place that I have found to buy it is also on Amazon and its current price is only 137.19$
Not sure whether you want a transport or a self-propelled wheelchair, this one might solve your problem!
The drive Poly-Fly can easily be transformed from a self-propelled to a transport wheelchair by quick releasing of the big 24″ rear wheels leaving it with a standard 8″ rear wheels for transport wheelchair.
This wheelchair is very light and weighs 29lb with the 24″ wheels and only 19lb! with the 8″, this makes it very easy to get it in the car and out of it thus it is a great option for outdoor use and travel.
I checked a lot for a transforming wheelchair, usually, these types of chairs are a bit expensive and might cause about 700-800 Dollars. However, I have found this chair at a great price of just 310.00$. You can check it out here on 1800wheelchair website!
4. Invacare 9000 XT Manual Wheelchair (Custom)
Another great wheelchair which is receiving so many compliments by satisfied customers is this wheelchair which is also available on 1800wheelchair website.
The best thing with the popular Invacare 9000 XT Manual Wheelchair is that it is very customizable.
You can basically build it to suit your needs and you can do it easily on 1800wheelchair's website and by using their great online support. Check out the Invacare 9000 XT Manual Wheelchair on 1800wheelchair website.
Conclusion
Manual wheelchairs for outdoor use must be light, foldable, easy to get in the car and with the ability to move on uneven terrain.
There are a great variety and styles for this kind of wheelchairs depending on the activity and terrain levels and the prices are changing accordingly.
If you are looking for a simple traveling wheelchair that will also serve you great in moderate daily activities, than the ones in these articles are great options with a great price tag.
I hope that I helped you with finding the best manual wheelchairs for outdoor use and for a tall man.

Looking For a wheelchair for air traveling or traveling on grass, gravel and rough ground? Here is an article on this website that will cover this topic for you.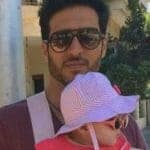 Hi, my name is Eddie, I am a professional trainer specializing in the elderly population and I'm also a website designer. I love training in the gym, going to the beach, traveling, and having good food.

I combined my love for sport and website designing to make "DisabilitEase" whose purpose is to help elderly and disabled people live a more full and active life, have more fun, and enjoy their unique journey despite any disability.