In this article, I will help you with finding the Best Wheelchair for Grass, Gravel, And Rough Ground.
This article will help you travel freely with a wheelchair, whether you are looking for the best power wheelchair for air travel or in case that you want an easy way to transfer your manual chair into an off-road one.
No matter if you want a wheelchair for your loved one or yourself, the current technological era has made moving it a breeze due to the advent of powered wheelchairs.
We have a related article for you, you can read Best Smartwatch For Disabled And Wheelchair Users.
Perhaps, your wheelchair has begun showing signs of wear and tear since you moved it on that rough and tough road.
Or moving it on graveled ground harmed its overall functionality. So, if you are you looking for a best-quality all-terrain wheelchair, you landed at the right page this time.
Best Wheelchair for Grass, Gravel, Rough Ground, offroad and air travel – Whether you prefer A Manual Or Power Wheel Chair – These Are The Best Solutions For You.
Let's get to know what we have come up with to change the life of every single disable person by allowing them to move freely:   
Please note, my posts may contain affiliate links!, if you buy using one of them, you will pay nothing more, but I'll get a small commission, which keeps the lights on. Thanks!
1. All-New Move Lite Folding Power Chair – Best Power Wheelchair For Off-Road And Air Travel(Airline approved)
If you are in hunt of a lightweight, portable, electric wheelchair the All-New Move Lite Folding Power Chair is just the perfect option. Be it a grassy land or a rough terrain, its big wheels and sturdiness make it a must-have for smoothly moving on all such surfaces. Check It Out On 1800Wheelchair.com.
Not only it gets fit in every type of your vehicles but you can also take it while flying on airplanes. On top of that, it's capable of driving for miles when fully charged. Putting it all together, this foldable travel chair is the talk of the town due to the numerous advantages it has come up with. Let's dig deep into it:
Wondering What Sets the All-New Move Lite Folding Power Chair Apart?
Light-weighted: Having a weight of just 50 lbs, this collapsible chair is amongst the lightest mobility chairs in the world. Just to make every of your travel a lot less burdensome and hence a lot more pleasurable. 
Effortless Foldability: In order to allow the ease of fitting in the trunk of almost all vehicles, its capable of folding into ONE piece. In fact, it's the simple design of folding allowing the convenience of storing as well as ease of transporting it. In this way, it allows you the freedom of traveling, shopping or parking for doing whatever makes you feel good.  
Extreme Durability: This portable chair is made up of lightweight yet durable aircraft quality aluminum which makes it tremendously durable to withstand those hard to travel terrains. Due to the same reason, it can bear more than 300 lbs. Amazing, isn't it?
Ease of Moving: It allows ease of rolling over bumpy terrain because of having 12″ flat-free rear tires. Apart from this, the Advanced Lithium-ion Batteries add to the functionality of this chair even more. This is what actually keeps it moving miles and miles.
Other Features: Its seat covers are removable so one could easily clean them as they can easily catch dirt, dust, and germs while traveling here and there. Also, one can raise as well as lower the built-in armrest when accessing in or out of the seat. How hassle-free it would be! 
What's more, you will get a safety horn, programmable controller as well as an adjustable speed control with this rugged chair too. 
The All-New Move Lite Folding Power Chair is also mentioned as one from 3 of the best wheelchairs for tall man on this related article here on this website.
Looking For An Alternative? Here's Another Recommended Option For You
2. Foldawheel PW-999UL – Best Value Power Wheelchair For Traveling, Air Traveling & Moving On Grass, Gravel, And Off-Road
Another item of almost the same kind is Foldawheel PW-999UL. It is claimed to be as the lightest and most compact power chair across the globe. Moreover, it just takes 1 Second to open and fold, thus, allows quick service.
Not only does it is capable of lessening the burden of the caregivers but also facilitates the handicaps by allowing ease of moving. Adding to it, this wheelchair can travel through narrow passages and enable you to come closer to the dining table by cutting the need for changing chairs.
Regarding airline approval, I didn't see any approve for it on the Amazon page so I made contact with Wheelchair88 and they approved that the Foldawheel PW-999UL is indeed airline approved and so are its batteries which are within the battery capacity limit for flights.
Notably, the worldwide number of customers satisfied with this chair is over 10,000. Pondering over why to consider this chair? Let's delve into its amazing features below.
What Makes Foldawheel PW-999UL So Special?
Total Weight: With one battery, the weight of this foldable chair is just 21kg while 2 batteries make it 22.5kg.
Batteries: This wheelchair is inclusive of 2 batteries and you can effortlessly put it in your vehicle's trunk. Noticeably, 95% of its customers are still making use of the same battery for the past four years. This is what makes this well-built chair highly sought-after in fact.
Sturdy Motor: Its powerful, brushless motor allow going at a rapid pace. On one hand it's tremendously power- saving, on the other hand, it's very sturdy, reliable and performs quickly as well as efficiently.
Storage Bag and Travel Bag: To your delight, this lightweight wheelchair also comes with a convenient storage bag which is placed underneath it. By utilizing it, you can keep your essentials stored while moving outdoors.
Adding to it, you will also get a travel bag with this portable wheelchair allowing ease of carriage when you are on the go. Indeed, both these features make storing as well as traveling a lot more hassle-free.
You can also push the footrest inward easily for a closer position of standing.
In-Built Joystick: This item also comes with a small, intuitive joystick to save you from the back-end hassle. As it enables you to adjust the speed of your wheelchair, accelerate or decelerate it and effortlessly horn too. On the whole, it has made traveling on the wheelchair playful, isn't it?
Headrest: In order to get the maximum benefit of your machine, you can also get the optional headrest with it.  
Make Off-Road Pushing a Breeze with Off-Road Wheelchair Wheels – 2 Solutions For Turning Your Manual Wheelchair Into An Offroad One
For those of you who love to stay active and are able and prefer using a manual Wheelchair, These 2 devices by Invictus will help you to make your manual wheelchair much more suitable for hard terrain and off-road in a very easy way.
Combined together, they can really make the difference when traveling off-road with your manual wheelchair.
1. Off-Road Wheelchair Wheels
Off-roading the wheelchair was never this effortless before the arrival of Off-Road Wheelchair Wheels. Check Out the Off-road wheelchair wheels on Invictus.
With the help of this 24-inch off-road wheelchair wheels, you can make use of your wheelchair anywhere you want. These durable wheels allow you to ace every type of terrain fearlessly.   
You don't need to worry about the security of your machine when you have these wheels attached to it. Wondering why? This is because these wheels make all kinds of tracks easy to handle so to give you a remarkable off-roading experience.
How Does it Work?
You can make these all-terrain wheelchair wheels functional by just removing your standard 24-inch back wheelchair wheels, and putting on these wheels. A standard ½-inch axel offers them a perfect fitting. These wheels have black anodized aluminum handrims as well as a 10-mm high flange hub with a 53mm distance amidst the bearings.
Key Features:
Grip: For improving grip while off-roading, the tires come with large outer lugs. However, for decreasing resistance to rolling, they also keep with a central rib section. Hence, you can still move the machine without exerting too much force.
Protection: What's even better? Having K guard puncture protection speaks for the durability of this product. Digging deep into it, this feature offers a natural rubber's defensive layer which is armor-plated with Kevlar® fibers. In this way, it provides you with the confidence required to tackle all kinds of terrains.
Like I have mentioned, combining it with the Freewheel Wheelchair Attachment, the next device on this list, will turn your manual wheelchair into an off-road one.
2. Freewheel Wheelchair Attachment for Improved Stability
You might have experienced bounced or turned around front castor wheels and instability while pushing a wheelchair on the grass. As a matter of fact, using a manual wheelchair on grass can cost you a lot of energy, thus can be exhausting. Check Out The Freewheel wheelchair attachment on Invictus.
Nevertheless, the freewheel wheelchair attachment is there to save you from such a fatiguing situation.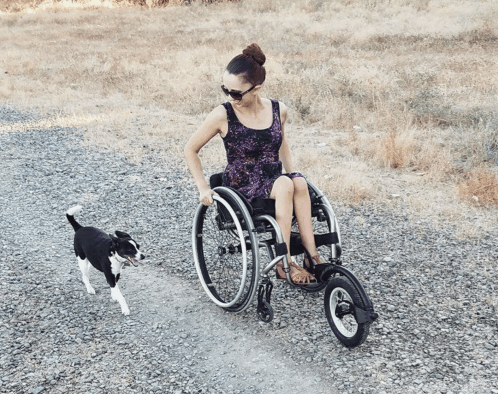 What It Actually Does?
No matter if you are pushing a wheelchair on grass or an uneven road, this add-on provides solidity, stability and avoid digging of the castor wheels into the ground.
A few centimeters off the earth, the freewheel attachment raises the front castor wheels. Being a large front wheel, this item gets clipped on to your wheelchair's footplate and your wheelchair starts moving as a stable and fast 3 wheel pushing device. All things considered; this attachment adds to the performance as well as the efficiency of your machine to a great extent. 
Conclusion:
At this moment, we've done with describing in detail the key aspects of the best wheelchair for grass, gravel and even any kind of terrain above. Moving your device mechanically provides you the freedom to go wherever you want without depending on anyone. For that reason, investing in the best quality wheelchair which is lightweight and with flat-free and rubber tires too will be a win-win situation for you.  
In addition to all other top-notch features of the lightest weight wheelchairs, they are made to last as well. Best of all, accessorizing your machine with a freewheel wheelchair attachment or off-road wheelchair wheels allows you to make the most out of your wheelchair.
So, don't wait anymore and grab your machine now for having an effortless, durable and enjoyable ride every time.
I hope that I helped your travels to be more easy and fun now when you have found the best wheelchair and devices for Grass, Gravel, Rough Ground, and air travel whether you are a manual or power wheelchair user.
Planning a camping trip? Here is an article on best wheelchair accessible camping tents.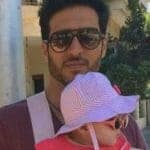 Hi, my name is Eddie, I am a professional trainer specializing in the elderly population and I'm also a website designer. I love training in the gym, going to the beach, traveling, and having good food.

I combined my love for sport and website designing to make "DisabilitEase" whose purpose is to help elderly and disabled people live a more full and active life, have more fun, and enjoy their unique journey despite any disability.