Gifts for special needs toddlers which are both fun and educating are not an easy thing to find, I did a lot of research and checkings to come up with these gifts ideas for your cute toddlers.
Children are still children, and will always have the purest souls. Unfortunately, life is unfair sometimes and places burdens on the smallest shoulders. But, it is in our power to make their lives better and more beautiful.
If you know a special needs toddler and you want to do something special for him or her, offering a gift is the best way to make their day better.
Here is a related article that might interest you on 10 Adaptive Equipment Ideas for Brain Injury.
Children will always feel a lot of joy when receiving a gift, so it doesn't matter if it is their birthday or you just want to show them that you care, as a gift will be well received in any occasion.
In case you don't know what kind of gift is suitable for a special needs toddler, I did my best to come up with a list that will give you ideas worth taking into consideration.
Gifts For Special Needs Toddlers

It took me hours to find great gifts for special needs toddlers that would be not only fun and special but will also contribute to the development of the toddler.
I know that people love and prefer buying on Amazon, so I chose all the gifts from Amazon and I added the links to the relevant page.
These links will earn me a commision when using them, the commissions are helping to maintain and support this website, no added cost for you to do so.
Thanks for that.
Every child loves music, especially when the young one has the change to produce it.
This keyboard shaped like a mat, which can be placed on the floor, having a generous size that allows children to use it with ease.
This is a highly recommended gift for those children that go through frequent sessions of physiotherapy, as it can motivate them to want to move their feet.
The keys to this mat piano are very large and it will allow a child, even if he or she has special needs, to play it without too many problems.
And since it can be placed on the floor, the parent can easily support the child while he enjoys the music he creates.
It even offers the possibility to record the songs performed, plus playback, play, and demo features.
Most children will love a gift like this one.
Even if a toddler is challenged by a condition, it doesn't mean that he or she doesn't deserve the chance of enjoying a normal life.
So, just like other toddlers, they should be encouraged to discover the world around them.
This particular toy can represent the ideal gift, as it helps toddlers learn new things in a fun and interesting manner. It is a gift that will teach children the name of animals, colors, how to count beads, and many more.
It will also play songs suitable for children and make playtime very pleasant.
With such a toy, the toddler will have a blast and will have both the creativity and interest stirred.
One thing is for sure and that is the fact that children of all ages love music.
When it comes to special needs toddlers, you will hear the specialists saying just how helpful music therapy can be. Music has the power to elevate one's mood and improve mental tonus.
Not to mention that singing and making music is an incredible stimulator for creativity among children.
So, if you noticed that your toddler is manifesting an interest in music and singing, this particular karaoke player may be the perfect gift.
It was specially created to be used by children, being lightweight and easy to use.
It is highly portable so that the child can have his or her favorite toy along no matter where you go.
The player has built-in speakers, so there's no need to add any, plus it features two jacks for microphones to be added.
In other words, you can even use it for a duo, not just for a solo performance.
Another favorite activity of toddlers is drawing and painting, but, as you may know, toddlers aren't always attracted to using plain paper.
So, why don't you offer them a comfortable mat on which they can practice their talents and creativity? This large mat can be placed on the floor and can be reused over and over again, as it can be easily cleaned.
Forget about the mess created when your toddler feels like manifesting his or her talents through painting and drawing.
How is this possible? Well, the mat comes with special crayons that have to be filled with water in order for them to draw.
Thus, the artistic creations of the child will simply erase themselves after a few minutes so that the young one will enjoy a clean mat every day.
Because the crayons use water, there are no dangers for your carpets or surrounding walls.
Plus, the mere fact of using the mat will captivate toddlers and they won't feel the need to use their talents elsewhere. You will also be surprised by its large surface.
The mat can be easily used by up to 4 toddlers at once.
Besides the special crayons, the mat also comes with molds and a booklet, so those creative talents are truly exercised this way.
A walk in the outdoors is always welcome when it comes to toddlers. At this age, they have the desire to explore and see the world, in spite of the fact that they have special needs.
Each of us enjoys spending a bit of time outside, breathing in the fresh air, hearing the birds, looking at the trees, and simply strolling along. It is not good to be inside for days in a row without stepping outside, as both the mental and emotional status can be affected.
This is why this special roadster has all the chances to become an incredible gift for a toddler. If the young one can sit on his or her bottom without any help, this roadster will offer the best way to enjoy an outdoor adventure, under your close supervision, of course.
The tires are durable and soft, so they won't produce any noise while strolling. The roadster comes with a protective canopy, offering an adequate level of shade in those sunny days.
Also, it is made to be both pushed and pulled, so it is up to you how you will use it. Equipped with a safety belt, a working horn, and child-friendly design, this roadster will be both safe and fun for every toddler.
Adaptive online computer games
Adaptive online computer games enable children with special needs to enjoy a rich world of content and experience, all in accordance with their abilities.
Playing games is given by turning on switches, keyboard, mouse, joystick and even the eyes with a focused view.
Adaptive games by Help Kids Learn
Help Kids Learn is an amazing online games platform with over 100 games available for any type of disability or need.
You can use this platform from anywhere as long as you have a computer or a tablet and an internet connection.
You can buy a membership for one year and by doing so you will provide the child with an amazing tool that will help his development while providing hours of fun.
I hope that I helped you to find Gifts for special needs toddlers.
If you have any additional ideas or any comments please leave them in the comment below, I will be happy to hear from you.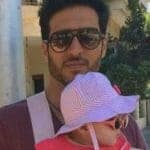 Hi, my name is Eddie, I am a professional trainer specializing in the elderly population and I'm also a website designer. I love training in the gym, going to the beach, traveling, and having good food.

I combined my love for sport and website designing to make "DisabilitEase" whose purpose is to help elderly and disabled people live a more full and active life, have more fun, and enjoy their unique journey despite any disability.