It can be very tough finding a good gift for people you care about. You can say it is the thought which counts, but we all know the unspoken rule about gifts – you just have to give them and they better be good! Finding a gift for a disabled loved one can be tougher, as the options can be limited. However, not to worry, we have that covered for you!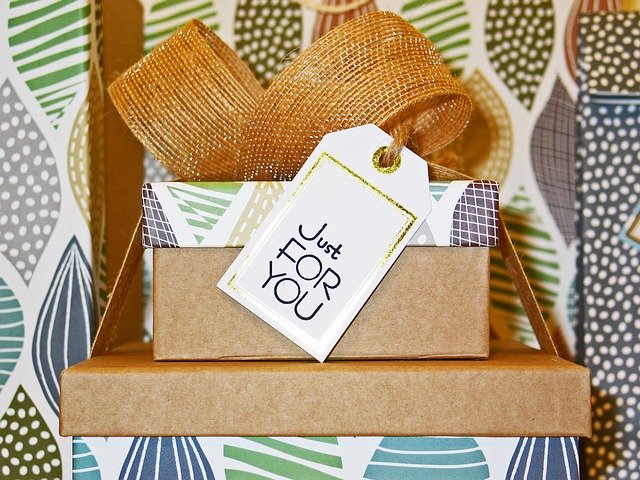 Disabilities can limit some relatively insignificant day-to-day activities. With the advent of new technology and creativity, there are a number of accommodating products that help people with disabilities in doing different things.
Another post that will interest you is about the Best 8 Gifts For Blind Of 2022.
It is a great step in helping bridge the gap between what people with disabilities can do. Accessibility and user-friendly experience are the keys to finding such a gift.
That is what we will try to explore. We look at some of these products which can prove to be great and thoughtful gifts for your disabled loved ones.
12 Great Gift Ideas For Disabled Man
The most common and no-brainer gift for someone with disabilities. People without disabilities are finding this to be one of the greatest inventions of recent years.
It's a brand of smart speakers that connects to a voice-controlled intelligent personal assistant called Alexa. Very easy to use, as all you have to do is say "Alexa".
Some of its basic functions include voice interaction, making to-do lists, setting alarms, streaming podcasts, videos, listening to ebooks. All this in addition to updates regarding traffic, weather and other realtime information and news.
It can also control smart devices which provide endless possibilities in managing a home automation hub.
As the name suggests, it is a push-button which alerts a trained operator who can send help immediately.
It's a fantastic gift that can ensure safety and peace of mind for you and for your loved one with a disability.
It is very common among disabled people and some have grown to be quite dependent on these. They are not normally covered by a lot of medical insurance companies but you can find a good deal!
3) The Sesame Enable Touch-Free Smartphone
This is purely designed for people with disabilities. It helps people who have limited or no use of their hands and it works in such a way that you can control the cursor with your head movement.
It uses the front camera to detect the face and there's a voice control option to turn the phone on and off.
It comes with the latest software and has the options of the latest technology which makes the experience even more user-friendly thanks to the talking keyboards.
It is ideal for people with ALS, Spinal Cord Injuries, Multiple Sclerosis, etc.
This is creativity at its very best. Accessibility is maximized as you can drink water or even coffee, this is your best bet! It has a very large handle to hold the cup and it is very easy to put together.
A cheaper alternative which can make the life of a disabled man, easier saving refills and saving energy. This is a very thoughtful and very underrated gift!
It can be very tough taking a bath if you struggle with some disability. This brush can actually save you from asking someone to help you take a bath!
Often people struggling with some disability find it harder to ask even their loved ones for help. It would be a huge help for them and to their loved ones if they could do some of the everyday activities on their own.
The TopNotch Back Brush goes a long way in addressing this problem. It has a long handle which allows you to scrub your back and on top of that, it has a firm brush which helps exfoliate better than any other brush on the market.
6) Activ Life LED Bike Wheel Lights
This is very suitable for people who are limited to a wheelchair. It illuminates the wheels of the wheelchair and can be a very clever gift from a security and safety point of view.
Buying from Amazon means you get the batteries with the deal! The lights are quite bright and easily visible from a distance and will definitely make your loved one feel more safe and secure when out during dark! It is available on Amazon!
This is the perfect gift for a disabled person. Hell, even I would prefer using it! This comes with the latest technology and works with WI-FI connectivity.
It will help you vacuum all kinds of stuff including animal hair which can be very tough to pick up.
Most of the disabled people rely on their pets for various things and this can be an ideal gift as it would help clean up the mess! It is self-charging, you can control it through Alexa and the best part, setting it up is fairly easy.
It is not even that expensive and seems to be a very safe bet because everyone loves a clean house!
8) Rotary Kettle by Adrian Lim
The name explains it! This is very handy and, again, it could even be a good gift for someone who is not disabled.
Works like a normal kettle, boils water, quickly. The best part about the kettle is the brand new and sleek design.
You do not need to lift the kettle to pour from it. A push-button helps you with all you could possibly need to do. It heats up and is very user-friendly. Another top-notch gift for your loved one.
9) Compact Braille Translator
This is an easy to carry pocket-sized braille translator. It makes reading so much easier for your friends who seem to have a likeliness for reading in the old manner and are not too fond of listening to e-books.
This new lightweight ultra-portable technology will be a very classy gift for your literature-loving friends and loved ones. The best part is that it can translate any piece of text!
10) SkyCare Chair
First of all, full marks for the brilliant name. This is an airplane friendly wheelchair that is optimized for maneuvering in tight spaces on an airplane.
We seem to struggle even with two legs in the designated leg space on an aircraft. This SkyCare Chair the ideal gift for someone who travels a lot and is disabled.
The collapsible contraption is extremely lightweight, folds easily saving a lot of space and is perfect for loading in the small aircraft compartments making it the perfect gift.
It also has handlebars on the front which can be used for forwarding and backward motion.
11) Services:
You can go extremely simple, as well. You can simply arrange for some kind of service that your loved one might need or want.
A house-cleaning service could be a great gift! The trained professionals can come in and make sure it is cleaned properly.
You can also hire trained professionals for yard work or house maintenance.
These are some real gifts that suit disabled people more as it helps them a lot. The best gifts are always the ones which you actually need rather than the flashy ones!
12) Time:
There can be nothing better than actually taking out some time to spend with your loved one.
Disabled people normally feel as if they are not good enough or as better off as others. These are some insecurities stemmed inside of them due to their disabilities.
It is down to their loved ones and friends to ensure they do not feel this way. Spending time with them can be the best and the most important gift of all.
Disabilities can be lonely and isolating and this could help eradicate that feeling.
You could plan a whole day full of activities, taking them out for a movie, a lunch or why not both? Or even a good evening within the comforts of home, where you tend to their needs and talk about life and other things.
It is always the thoughtful and effort-related gifts that count the most.
Gift-giving does not have to be expensive, it's all about common sense and some effort along with a lot of love! Creativity can always help in deciding such gifts but hopefully, this list helps you choose the right kind of gift for your loved one or friend!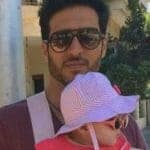 Hi, my name is Eddie, I am a professional trainer specializing in the elderly population and I'm also a website designer. I love training in the gym, going to the beach, traveling, and having good food.

I combined my love for sport and website designing to make "DisabilitEase" whose purpose is to help elderly and disabled people live a more full and active life, have more fun, and enjoy their unique journey despite any disability.