Ball games such as Soccer, Football, and Basketball are considered some of the most popular and beloved sports in the world. It unites people from different countries, cultures, and ethnicity. These players are celebrities that millions admire.
So, it's not surprising that many people want to become famous ballplayers or look like them.  
On this blog, you will learn about 6 famous ballers with autism. Do you know the saying "different is normal."? This is especially true in the world of team sports.
Feel free to check out my post on 10 amazing famous females with Autism.
You see, Autistic people usually are not as good at team sports. They tend to spend too much energy on what is distracting and irrelevant for the game, like trying to understand a very complex system, all this making the individual more and more obsessed by these things with no cognitive reserve of energy.
In fact, Autistic people may play only individual sports because in team sports they can get easily distracted by irrelevant information from their surroundings.
Most people with autism have difficulties interacting with other human beings, developing relationships, and in social communication. It is therefore not surprising that there aren't many autistic persons involved in team-based sports activities.
Today, we celebrate the success of some famous ballers who have autism symptoms and are recognized for their unique personality traits that make them extremely talented…and different from the rest!
6 Famous Footballers, Soccer, and Basketball Players with Autism
1. Lionel Messi(Soccer)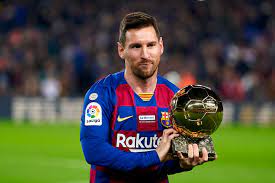 Lionel Messi is one of the greatest players of his generation and has been for well over a decade now. He has accomplished some amazing feats that very few people will ever be able to achieve in their whole careers.
His accomplishments on the field are truly mind-blowing and leave us with this one question that everyone keeps asking, "How can he be so good despite being autistic?"
Well, to be honest, Messi has never come out with a declaration about being autistic, however, many reporters and friends who knew him since childhood has noticed behavior which looked upon as an autism-related mannerism.
2.Kalin Bennett(Basketball)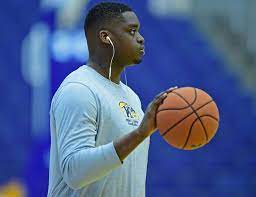 Kalin Bennett is an inspirational basketball player. Kalin Bennett is a 211cm and 136kg 22-year-old young basketball player who has autism. Very few people know about Kalin and the progress he has made in his basketball career and life.
Kalin is now playing for Kent State college and has a real chance of being picked up in the 2023 draft and become an NBA player.
People who do know about him say he has outstanding character, has a big heart, and that he is very aware of his accomplishments on the court. He is a lefty like me and sinks three-pointers with no problem unlike me.
Feel free to check out my interesting post about Famous Athletes, Footballers, Boxers, and Basketball Players with ADHD.
3. Justin Hansen(Football)
Justin Hansen is a defensive lineman for the Colorado State University Rams football team. Justin is one of the best players of CSU and he is a real candidate for the NFL despite his Asperger's.
Justin is a true inspiration for people dealing with Asperger's and has proven that despite the limitations there is nothing that can stop you from playing at the highest levels.

I would really want to see him playing in the NFL in the years to come.
4. Jim Eisenreich(Baseball)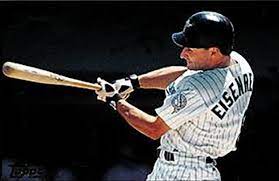 Jim Eisenreich was drafted into the NBA in 1982 and played his Rookie season for the Minnesota Timberwolves. Eisenreich suffered
Although Eisenreich is famous for his Tourette Syndrome, he also has Asperger's and withdrew from the MLB n 1984 due to his uncontrollable tics. He returned to the MLB in 1986, playing for the Kansas City Royals. He received the Royals Player of the Year award in 1989.
He won the Tony Conigliaro Award in 1990, which annually recognizes one MLB player who has overcome a significant obstacle.
Jim Eisenreich played baseball for 15 years. He was a catcher for the Minnesota Twins, the Kansas City Royals, and Los Angeles Dodgers.
Check out my post on 9 Famous Athletes with Diabetes.
5. Tarik El-Abour(Baseball)
after being signed for Kansas City Royals, Tarik El-Abour became the first pro baseball player with autism.

In 2018 Kansas city signed him after In 2016, El-Abour was named the Empire League's Rookie of the Year after batting .323 in 122 plate appearances, and in 2017, he won a championship with the Plattsburgh Red Birds.
6. Billy mayfair(Golf)
I know that I have been talking in this post about Autistic players in team sports, however, I couldn't ignore Billy Mayfair, although Golf is an individual sport, it is a very popular sport and it is only fair to add Mayfair to this list.
Billy Mayfair is an American professional golfer. He was born on August 6, 1966, in Phoenix, AZ. Billy has autism. After having been diagnosed with autism at a young age, he was made aware of his disorder and the obstacles that it would put in front of him.
Mayfair started playing professionally in 1988 and has won five events on the PGA Tour.

Mayfair is also known as the only player to beat the legendary Tiger Woods in a playoff on the PGA Tour in the 1998 Nissan open.
Can a Child With Autism be a Footballer or Play in Team-Based Sports?
Yes, autistic children can be footballers or play in team-based ball games. This is because it builds pressure tolerance, social skills, and communication as well as developing sensory input. It is up to the parents and the child what they want to do.
And these amazing athletes mentioned above are great examples of that.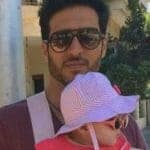 Hi, my name is Eddie, I am a professional trainer specializing in the elderly population and I'm also a website designer. I love training in the gym, going to the beach, traveling, and having good food.

I combined my love for sport and website designing to make "DisabilitEase" whose purpose is to help elderly and disabled people live a more full and active life, have more fun, and enjoy their unique journey despite any disability.