Autism is a developmental disorder that makes it difficult for a person to interact and communicate with others. It also comes with other challenges, such as restricted and repetitive behavior.
However, contrary to popular belief, Autism should not stop you from becoming successful in your life, and a prime example of it are the females who had Autism, but they became very famous and successful in their lives.
Here is a related article that might interest you on Best 16 Autism Movies.
In this DisabilitEase guide, I will share the 10 Famous Females with Autism. Let's get started.
List Of 10 Famous Females With Autism
1. Barbara McClintock (1902 – 1992)
Barbara McClintock was a Noble Award-Winning Scientist who made various breakthroughs in the field of Science and helped scientists understand chromosomes and how they behave during the reproduction process.
Many people have claimed that Barbara had Autism because of her behavior. She was very particular about her dress, and she also used to avoid the attention of other people. However, despite Autism, she served humanity with her work and got Noble Award in 1983.
2. Emily Dickson (1830 – 1886)
Emily Dickson is one of the famous and influential poets of American Poetry. She was born in 1830 in a family which had strong ties with the poet community.
Many believe that Emily Dickson had Autism because she showed various signs such as being reclusive, and she also wrote white clothes mostly. Also, she had a fascination with scented flowers.
In her Biography, Lyndall Gordon also claimed that Emily's Epilepsy made her reclusive, and the latest medical research also shows that people who have Autism also have high chances of having epilepsy.
3. Amanda Baggs (1980 – 2020)
Amanda Baggs is a very famous Autism Rights Activist, and she rose to fame when her video "In My Language" went viral in 2007. In the video, Amanda was seen making sounds, and late on, she provided translation to the sound.
Amanda remained very active in the Autism Right movement, and she also worked with Scientists from MIT who were doing research on Autism.
4. Temple Grandin (1947 – Present)
Temple Grandin is one of the most famous females with Autism. She's an American Scientist and Animal Advocate who is fighting for the humane treatment of Livestock while slaughtering.
Temple has also written over 60 scientific papers on Animal Behaviors. She is also the author of various books, including The Autistic Brain and Thinking Across the Spectrum, which is about Autism and other details on the topic.
5. Daryl Hannah (1960 – Present)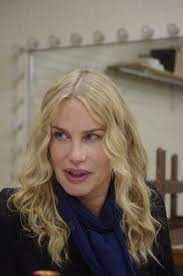 Daryl Hannah is a famous American Actress who appeared in popular movies such as Splash, Blade Runner, and Steel Magnolias. She is also an environmental activist and playing her role by raising awareness among her followers.
Daryl learned about her Autism Condition a few years back, and since then, she has been inspirational for other people with Autism. Hannah has learned to control and live with Autism, and nowadays, she's mainly focusing on environmental issues.
6. Susan Boyle (1961 – Present)
Susan Boyle is another very famous female with Autism. She's a Scottish singer who became very popular after appearing in Britain's Got Talent Show. After the show, she released many albums and sold more than 14 million albums worldwide, which is remarkable.
Susan was diagnosed with Asperger's Syndrome, but she said that "it came as a relief," and she's now learning more about Autism. However, she continues to sing and entertain her fans around the world.
7. Heather Kuzmich (1986 – Present)
Heather Kuzmich is a famous name in the American Fashion Industry. She is mainly known as a contestant in America's Next Top Model, where she came 4th in the competition, and since then, she has found great success in the Fashion Industry.
Heather was diagnosed with Asperger's Syndrome at the age of 15, and initially, she struggled to communicate with other and form friendships. However, over the years, she learned to control her condition, and now she's a successful member of the American Fashion Industry.
8. Courtney Love (1964 – Present)
Courtney Love is one of the most famous Females with Autism. She's a famous American Singer and Actress whose career spanned over 4 decades. Courtney rose to fame as a lead vocalist of the "Hole," which was a famous Alternative rock band created by Courtney.
Courtney was diagnosed with a mild form of Autism, and initially, she struggled with social communication, but it didn't stop her from becoming a successful singer and Actress. Some of the famous Albums by Courtney are Celebrity Skin, Live Through This and America's Sweetheart.
9. Alexis Wineman (1994 – Present)
Alexis Wineman is arguably one of the most famous Females with Autism. She's the first known Autistic contestant who won the "Miss America" contest and made history. She also previously won the Miss Montana Contest in 2012.
Alexis was diagnosed with "Pervasive Development Disorder," which is a less common disorder in the Autism Spectrum. Despite her condition, Wineman learned to control her condition and was voted "Miss America" by America.
Currently, she's working as Autism Advocate, and she's a source of inspiration for millions of people with Autism around the world.
10. Jesica-Jane Applegate (1996 – Present)
Jesica-Jane is a famous British Paralympic Swimmer who won the Gold Medal in S14 200m Freestyle completion. She was diagnosed with Autism at a very early stage, but Autism didn't stop her from pursuing her passion, and she started her career as a swimmer at a very early age.
Since then, she has represented Britain in various events, including the 2012 Summer Paralympics and British Disability Swimming Championship winning tons of medals.
She was also rewarded for her services to swimming and was appointed Member of the Order of the British Empire (MBE). It's s an Order of Chivalry which is mainly given to people for their contributions to arts and sciences.
Frequently Asked Questions [ FAQs ]
Who is the Most Famous Person with Autism?
In the known history, Temple Grandin is arguably the most famous Person with Autism. Her books The Autistic Brain and Thinking across the Spectrum played a huge role in understanding Autism, and she's the shiny beacon for the Autism Community.
What Famous Actresses have Autism?
Following are some of the famous Actresses with Autism.
Daryl Hannah
Courtney Love
Lizzy Clark
Does Autism Worsen with Age?
No, there are many cases where the people got better with their age. According to one study by the University of California, they noticed that "30 percent of young children have less server autism symptoms at age 6 than did at age 3". The study also notes that "some children losing their Autism Diagnoses entirely."
Does Autism get better in girls with age?
According to a study by the University of California, they found that "girls tend to show greater reduction and less rise in their autism symptom severity than boys with autism." The study also concludes that "children with higher IQs were more likely to show a reduction in their symptoms."
What Singers are Autistic?
Following are some of the famous Singers with Autism
Susan Boyle
Courtney Love
Pretti Kurikka
David Bryne
Conclusion
That's all, folks. These are the 10 Famous Females with Autism who rose to fame and became successful despite their condition.
If you have Autism, you can also become successful in your life, and your condition should not stop you from achieving your goals. Also, check this guide where I have shared the 10 Best Drinking Cups for Children with Disability and Autism.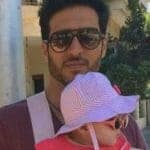 Hi, my name is Eddie, I am a professional trainer specializing in the elderly population and I'm also a website designer. I love training in the gym, going to the beach, traveling, and having good food.

I combined my love for sport and website designing to make "DisabilitEase" whose purpose is to help elderly and disabled people live a more full and active life, have more fun, and enjoy their unique journey despite any disability.