So what is the best GPS tracker for Autism in 2023? Let's find out. Are you worried about the safety of your loved ones suffering from Autism and have a habit of exploring the world on their own?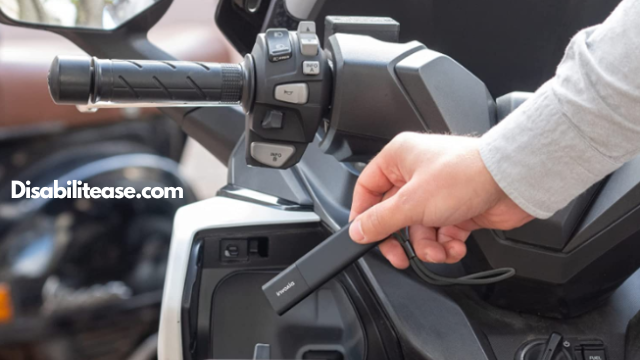 We understand how you feel when you can't find your loved ones anywhere, knowing very well that they are autistic.
We have a related article for you, you can read What Are The 5 Main Symptoms Of Autism?
We have got a solution for you. A solution that will help you track the exact location of autistic individuals in real-time. Yes, we are talking about the GPS tracker models. 
Here are some prominent models you should give a try.
List Of 8 Best GPS Trackers For Autism In 2023
A tracking GPS is often regarded as the ultimate solution for kids, the elderly, and individuals affected by Autism. No, you won't have to carry around some high-end and monstrous GPS tracking systems for accurate tracking.
The Invoxia Real Time GPS Tracker is designed to be super portable and low profile. Just place it in a pocket or backpack, and you can access the accurate location of an individual in real time.
The service offered by the tracker is active 24/7, and you can easily monitor the location dynamics of an individual through the mobile app. The application control is included in the product package.
Pros
Offers 24/7 location access support no matter the network or weather distortions.
Comes with a standalone and discrete GPS tracking mode suitable for every adventure.
The GPS tracker has a super-efficient battery mechanism that reduces the recharging time to 90 minutes till full.
Cons
Not suitable for car tracking
The Smile GPS tracking series has practically taken over the portable GPS division. How? Major credit goes to the tracker development team that comes up with multiple design variants for the same product. First, we will discuss the Smile ED1000 (watch edition). A fan favorite indeed.
The Smile tracking module is designed to fit perfectly, following the tracking, Geo-fencing, and SOS call requirements for kids, the elderly, and autistic individuals. 
Just one touch and the self-security module will set in automatically, sending a quick response and high-priority signal to the affiliated numbers.
One of the major things about this design is that it contains a microphone and remote environment-capturing technology. In case of any mishap or event like this, the technology will automatically start taking footage to help get a better view of what and how this happened.
Pros
Packed with remote monitoring and control features that aren't available within competitive models.
Comes in an easy-to-wear watch design that can't be taken off by accident.
Additional built-in features for patients suffering from Autism, Alzheimer, etc.
Time to talk about the Smile ED1000 design variant that took this GPS tracking device to new heights of success. The Smile ED1000 originally came in the strap edition. 
But what exactly is the strap edition? The strap edition allows the user to put the tracker in the neck like a pass or attach the strap to the waist belt.
In either scenario, the strap provides exceptional support to the user and doesn't slip off easily. But are any technology or features different from the watch edition? There are. The strap edition is the older variant of the ED1000 compared to the watch edition.
But in terms of portability, the ED1000 strap edition surely has an edge. Plus, it is super sleek in design. A gadget that looks like it has just come out of a Bond movie. The health management systems are included within this edition as well.
Pros
Multi-language support for both input and output access streams for the device.
Comes with the Smile family caring suite allowing it to be synchronized for the elderly and autistic individuals.
Automatic answering incoming calls module.
Cons
Older technology variants than the ED1000 watch edition.
We know what will be your first response after seeing the Apple Air Tags mentioned in the GPS tracker for the autistic category. 
Aren't they like super expensive!? Yes, they are but considering what kind of technology and services they offer, there is no way we can't add Apple Air Tags within this category.
Manufactured by Apple, these GPS trackers have the highest brand value compared to other trackers in the same category. 
The tags can help you locate your items and keep a location track of your loved ones. The setup is super easy and can be done with one tap if you have an iPhone or iPad.
The best thing about the Apple Air Tag is its precise location detection ability through Ultra-Wideband technology. No need to charge it is up from time to time and carries around huge batteries. Just put the air tag in the pocket of your loved one and get updated regarding their location in real time.
Pros
Manufactured by Apple and comes under the official product warranty offered by Apple.
The battery is tested to last for a year at least, even after rigorous and continuous use.
IP67 water and dust resistant with great endurance against falls and shocks.
Cons
Not compatible with non-Apple devices
Another branded GPS tracker in the house. And not just any GPS tracker, a company known for giving tough competition to top-notch GPS tracker manufacturing brands in terms of quality and precision. The Tile Pro is the pinnacle of GPS tracker models manufactured by the company.
It may seem like the Bluetooth technology used in the Tile Pro is old and won't be effective anymore. But that is not completely true, as the Tile Pro is known for enhancing the Bluetooth tracking model to a new level. 
The gadget has a range of 400 ft which is quite effective, especially if you are using it to locate your loved ones affected by Autism. You can get to them before their mini adventure becomes a full-on expedition of the world around them. 
Pros
Compatible with smart home devices Alexa, Siri, etc.
The gadget is packed with smart alert technology that automatically alerts the user if the range is increasing without any possible movement located prior.
Quite effective against sudden falls and harsh weather conditions without any disruption within location tracking and access.
Cons
The ring sound can be quite annoying.
As the name indicates, this GPS tracker gadget will find a precise location for you, no matter your environment. Land, air, or sea, the 54 GPS tracker is going to be working and transmitting location data no matter what the odds are. A major reason behind skyrocketing sales of this GPS tracker.
The tracker is completely waterproof and comes with a magnet mount. This allows the tracker to be placed effectively on individuals, preferably the ones suffering from Alzheimer's or Autism. The tracker won't come off easily; manually taking it off will be completely out of the question.
4G LTE real-time tracking if you use the GPS tracker for vehicle tracking in particular. However, to get all these amazing and spot-on features, you need to have a subscription that can be quite a lot to pay, depending upon the package's contents.
Pros
Provides long-range 4G LTE support for anyone accessing the location remotely.
It is 100% waterproof and has an ultra-compact design allowing the tracker to fit anywhere.
Geofencing and text/email alerts for the parameters set by the users.
Cons
The subscription model isn't available for everyone.
There aren't many GPS trackers out there that are a complete package. But the Teepao A8 Mini GPS tracker is what you call a complete GPS tracker package. 
GSM/GPRS/GPS, these three modules are packed within a single tracker, which has proven to perform exceptionally well for each location-accessing module.
What's the one thing that is spot-on for the Teepao A8 Mini GPS tracker? Well, experts believe that it is its weight and size dynamics. Even after being equipped with technology, the tracker only weighs around 0.22 pounds. Talk about weight management.
The tracker is also equipped with anti-theft technology, so no one can get their hands on it as part of the loot in case of an accident. 
For autistic individuals, the tracker also provides real-time message/email alerts. All of this can be controlled through the Teepao tracker mobile app.
Pros
Comes with an alarm setting feature that automatically adjusts as soon as the tracker gets away from the body/vehicle up to a certain distance.
Anti-theft technology prevents anyone from taking the tracker.
Integrated with the environmental monitoring system to ensure that the whole scenario is recorded in real-time.
Cons
Not suitable for extreme outdoor sports and adventures
Here we are back with another Tile GPS tracker. This shows how much credit the company is and how much impact it has on the GPS tracking division. 
What's the best thing about Tile Mate? If you have seen a picture of it, you can already tell it is super portable and compact.
The range of the Mate variant is, however, less than that of Tile Pro. But in terms of functionality, Tile has ensured that all its models are spot-on no matter what!
Pros
Compact in size and is compatible with both Android and iOS devices.
User friendly and comes in multiple patient support modes.
Backed up by the Tile app to find the last location of the tracker if it is outside of the range.
Cons
Has a range of 250ft which is lower than models falling under the same category.
Things to Consider Before Making the Right Choice!
So, we bet you have your eyes on one or two of the trackers mentioned above and will probably buy those. But there are some factors that we believe you should consider making the right decision. The experts in this field back up all the factors,
Range of the Tracker
When you have a loved one affected by Autism, you know how difficult it can be to monitor their movement 24/7. Plus, there are various extents and symptoms for Autism, and thinking that one tracker will be a fit for all is not a great strategy.
Instead, try to go with a tracker that offers a prominent range to start with. The range is the parameter of distance within which the tracker will work more effectively. If the person, let's say, goes out of the range, you will be automatically notified.
Ability to Withstand outer Conditions
Not all trackers are fit to be used outside of fixed premises. Why? These sensors aren't designed to escape sudden falls or extreme weather conditions. This can be a huge deal when looking for a tracker suitable for someone affected by Autism.
Also, you may want to look for a tracker with a proven track record of withstanding the challenges of the outer world rather than your home or office space. 
Things can go south quickly and intensely if anything stops performing at the very last moment.
Also, make sure to check out my post on How Can Autism Affect An Individual's Physical Development?
Final Note
So, you now know a lot about GPS trackers and how certain trackers can effectively provide GPS access services. Especially to the individuals who have some loved one suffering from Autism and loves to explore the world on their own. 
A GPS tracker is necessary for your loved ones if they are suffering from autism. We have curated this wonderful list and we hope that you pick your best.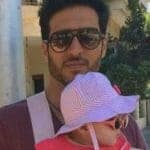 Hi, my name is Eddie, I am a professional trainer specializing in the elderly population and I'm also a website designer. I love training in the gym, going to the beach, traveling, and having good food.

I combined my love for sport and website designing to make "DisabilitEase" whose purpose is to help elderly and disabled people live a more full and active life, have more fun, and enjoy their unique journey despite any disability.