Fibromyalgia patients can struggle with their condition; therefore, it is sometimes tricky for them to pick and choose the diet and meal plans that do not have a bad or negative effect on their health.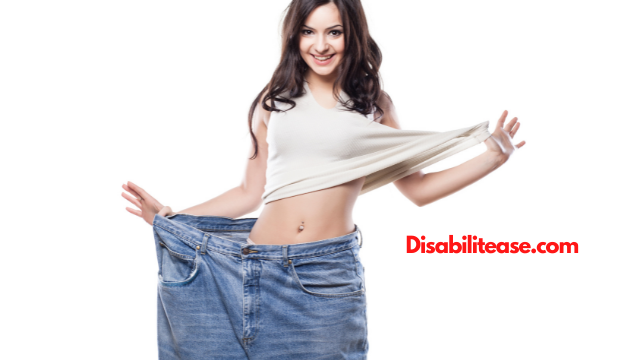 Not everything suits them, and while some food items can be nutritious and healthy, they may not be desirable for people with fibromyalgia. 
So, researchers who have gone through the condition themselves or have seen somebody close suffering from it. Those who had an interest in serving humanity, have worked in the field to develop recipes and meal plans for fibromyalgia patients that suit them perfectly.
Here is a related article that might interest you on 10 Worst Jobs for People with Fibromyalgia in 2023.
Many books in the market collect various healthy recipes for fibromyalgia patients. But let us first explore fibromyalgia, its symptoms, and its triggers.
What is Fibromyalgia?
Fibromyalgia is a musculoskeletal disorder characterized by chronic pain in the entire body. It is also known as widespread pain. Along with the pain that overpowers the body, sleep irregularities, fatigue, and physical and psychological stress are also associated with fibromyalgia. 
The condition can also render some people more sensitive to pain than many healthy people. Experts have termed this hypersensitivity to pain 'abnormal pain perception processing. 
The statistics have shown that only in the United States, more than four million of the total adult population (which roughly amounts up to almost two percent) suffer from the disease. 
Any foreign or extra-human cause of this disease is yet unknown to scientists and researchers, but they have discovered and devised ways and methods to deal with the condition effectively.
Signs and Symptoms of Fibromyalgia
Following are some of the most common symptoms of the disease. Fibromyalgia patients can have one or more of these symptoms simultaneously. These may include:
Stiffness in joints
Pain in the entire body
Prolonged fatigue
Tiredness
Anxiety
Depression
Disturbed sleep patterns
Lack of focus
Lack of concentration
Temporary dementia
Headache (or migraine)
Other less common symptoms may appear in patients at an advanced stage of the disease or with other abnormal complications. These may include:
Numbness in limbs
Pain in the jaw (leading to another complication related to jaws called 'temporomandibular joint syndrome or TMJ.
Disturbed bowel movements (leading to yet another stomach condition called 'irritable bowel syndrome or IBS)
Abdominal pain
Bloating, and
Constipation
What Are The Risk Factors For Fibromyalgia?
The risk factors that are associated with fibromyalgia are:
Age. The most prominent of all is age. Although trends and statistics have proved that one can have fibromyalgia at an earlier age, the ratio is too low to consider. On the other end, older people are more likely to develop it. Besides other challenges that old age poses, fibromyalgia is particularly nasty.
Lupus or Rheumatoid Arthritis. Another essential factor one may consider while evaluating the causes of fibromyalgia is 'lupus or rheumatoid arthritis. People who are already diagnosed with this condition are more prone to get affected by fibromyalgia.
There have been some other identifications, but such claims do not hold a medical ground yet. However, one should be vigilant anyways. These unauthentic yet possible factors may include:
Gender. It has been observed that women are more vulnerable to fibromyalgia than men.
Traumatic events like accidents, explosions, the sudden death of a close one, PTSD, etc.
Injuries that repeatedly affect one particular joint of the body, like repetitive knee bending
Viral or bacterial infections
Genetics
Obesity
High levels of cholesterol
These are claims based on observations and lack enough empirical evidence to be proven true.
Fibromyalgia can not be cured altogether, but it can be treated through medications, therapies, and diet. 
Researchers have been working to develop carefully designed recipes and meal plans to help fibromyalgia patients manage their condition through diet. 
Best 5 Fibromyalgia Diet Books
In this respect, there are many books available in the market. Some of these books are listed below.
Anti-inflammatory meals are healthy, delicious, and quick to make, and let one combat Fibromyalgia effectively.
Healthy and nutritious food is of paramount importance when it comes to one's physical and mental fitness. But the real question is how one can find time and energy to cook a customized meal when fibromyalgia symptoms are too bothering to let one move even an inch. 
Healthy recipes are included in this book which is based on anti-inflammatory ingredients. These recipes allow one to prepare the meal in less than thirty minutes, which helps one fight fibromyalgia naturally. It not only saves time but also helps in the conservation of energy.
One can also find the details of suitable nutrients necessary in fighting the symptoms and overcoming the pain, stiffness, and fatigue that hampers one from functioning and performing daily tasks normally. Most of these recipes and plans are based on ingredients that include:
seasonal fruits
vegetables
proteins, and
unsaturated fats
The book also mentions foods one must avoid to stop the fibromyalgia symptoms from taking a bad shape.
This cookbook includes:
30-Minute meals. Irrespective of whether one knows cooking and kitchen stuff, these recipes will not take more than half an hour to prepare and cook. 
75+ Satisfying recipes. One can enjoy recipes as varied as Grilled Steak Salad, Chai-Spiced Quinoa, Broccoli and Cheddar Sauce, Tuna Steak with Ginger Soy Ahi, etc. And these can be used at any time of the day.
Shortcuts and tips. There are a lot of different tips for saving time that one can find in this book. A range of handy tools and staples is also included, which can help one quickly prepare the meals.
So, leave the worries behind and start making life easy and better against fibromyalgia with The 30-Minute Fibromyalgia Cookbook.
Relieve yourself from fibro through natural means – food
All researchers and experts agree that food directly impacts one's physical and psychological well-being. Thus, Fibromyalgia Freedom! is the key to the physical and psychological well-being of people living with fibromyalgia. 
This book lets one take charge of what they eat to stay fit. The recipes included help in the effective management of fibromyalgia symptoms, including body pain, stiffness, indigestion, confusion, lack of focus, etc.
Following these meal plans can help one stay healthy and upright and still eat delicious gourmet foods.
The book charts a four-stage meal plan aiming to eradicate everything from one's diet that keeps one's body from staying healthy. 
There are over one hundred recipes that not only treat the taste buds but also stimulate one's body's response to various symptoms of fibromyalgia. They are specifically designed to boost mental activity and immunity while carefully excluding items some groups are sensitive to. These include:
gluten
dairy
allergens like nuts, etc.
In Fibromyalgia Freedom!, one can find the following:
4-week meal plan. The four-week meal plan lets you overcome fibromyalgia in four easy stages: Reduction of Pain, Energy Boost-up, Combatting Brain Fog, and Fixing Digestion & Stomach-related issues.
110+ nourishing recipes. Relish delicious gourmet recipes including Thai Coconut Milk Soup, Crispy Baked Parsnip Fries, Italian-Style Meatballs, Creamy Chocolate Mousse, etc.
Symptom tracking. Different charts and parameters are available in the book, which can help one locate oneself in one's journey to a healthy lifestyle. One can record the severity of symptoms and make a weekly progress report as one follows the life-changing tips for Fibromyalgia Freedom! offers.
This book can help one get back on track toward a healthy lifestyle free from the challenges posed by Fibromyalgia symptoms.
Get instant relief from inflammation and chronic pain that keeps you from progressing with this anti-inflammatory cookbook, which is best suited for beginners.
Chronic pain in fibromyalgia is primarily caused by inflammation. Most experts in the field believe that a body prone to fibromyalgia cannot sustain processed foods that significantly contribute to inflammation. 
So, if such processed items are excluded from the patient's diet, it can significantly create a positive impact on health. Thus, this book explicitly targets all the foods that may reduce inflammation by offering different tasty gourmet recipes that do not take much prep time and are easy to cook. 
Moreover, it also offers recipes that can be customized while retaining the essence to lower the inflammation of different degrees in different parts of the body.
The factors that make this cookbook one of its kind are mentioned below:
Easy Meal Planning. There is a specially designed two-week meal plan that targets eradicating anti-inflammatory items from the daily diet of the patients. Including easy-to-handle shopping lists that aid in starting the diet instantly is a complimentary bonus.
Discover Simple, Satisfying Recipes. Many recipes feature five main ingredients, which are available at almost all the grocery stores in the country. One can find tasty foods ranging from chicken to beans to salad that associate themselves with less-processed proteins, vitamins to minerals.
Food Coaching. This cookbook categorically mentions all the foods one can enjoy while suffering from fibromyalgia, along with everything that must be eradicated from the diet to avoid inflammation.
Make a little effort. Take the first step. Follow the guidelines mentioned in The Complete Anti-Inflammatory Diet for Beginners. The results will be promising in terms of the reduction of symptoms of fibromyalgia.
Ease inflammation through simple, easy-to-prepare, slow cooker recipes.
An important thing to remember is that inflammation causes widespread pain, so people living with fibromyalgia must avoid it at all costs. But some people remain under the impression that cutting inflammatory ingredients from the diet would mean long hours of cooking bland, tasteless meals, which is not valid. 
One can always cook with tasty ingredients that add flavor and reduce inflammatory agents simultaneously. The Anti-Inflammatory Diet Slow Cooker Cookbook is one's handy guide to follow for this purpose, which provides recipes that involve the use of a slow cooker or a multi-cooker. 
One does not have to invest much time in prep work because the recipes' ingredients are simple and delicious. Once tried, these recipes will become comfort food that assimilates well in one's life. 
This book guides you on basic diet principles and the logic behind them and gives a detailed account of food items that causes inflammation along with ways to fight against it. 
One also gets valuable insight into what type of slow cooker to choose, how to use it, and the necessary instructions on what to do and what to avoid. This cookbook allows one to prep and put everything in a slow cooker and engage in work only to return to a tasty, nutritious, ready-to-eat meal. 
Some of the features of this anti-inflammatory cookbook include:
90 satisfying recipes. One can enjoy a variety of recipes that use different fruits, vegetables, meat, and oats. Examples may include Caramel-Apple Oats, Indian Butter Chickpeas, Sweet Potato & Leek Soup, Tangy Barbecue Chicken, Hearty Bolognese, Blueberry-Peach Cobbler, etc. The slow or multi-cookers ranging from 5 to 7½ quarts can be used to prepare all these recipes.
Minimal prep time. One can take advantage of this cookbook by following the minimum prep time of 15 minutes and letting the slow cooker do the rest of the work.
Allergen-aware labels. Since some groups are allergic or intolerant to certain types of food, the recipes are labeled and customizable to avoid gluten, nuts, dairy, etc.
So, reduce inflammation vis-à-vis pain vis-à-vis fibromyalgia through easy slow cooker recipes included in The Anti-Inflammatory Diet Slow Cooker Cookbook.
This diet-based treatment plan ensures fibromyalgia patients' health and physical and psychological fitness through relief from painful symptoms.
Fibromyalgia can be managed, and symptoms like stiffness, pain, and lethargy can be toned down quickly through a proper healthy diet, medication, therapies, and exercise. The Holistic Fibromyalgia Treatment Plan covers all these aspects immaculately. 
The diet meal plans in this book are coupled with some essential exercises which help patients recover from widespread chronic pain and restore health through improving the workings of the digestive system, implanting emotional strength, increasing physical activity, and fixing disturbed sleep patterns. 
It is a true blessing for fibromyalgia patients to get natural, chemical-free solutions like a four-week diet plan and exercises to cope with the challenges posed by the symptoms. 
So, one must take an instant decision and buy this outstanding guide to ease oneself and get permanent relief from symptoms induced by fibromyalgia.
The distinguishing features of The Holistic Fibromyalgia Treatment Plan include:
Keep track. One can always record the symptoms and follow the daily and weekly trends of their severity which can later be shared with doctors.
Meal plans. A four-week diet plan is the book's highlight, which guides one on what to eat and what should be excluded from the diet. This diet plan can help one fix one's digestion and incorporate nutritional elements that reduce inflammation and pain.
25 Recipes. Patients with fibromyalgia at an advanced stage have been provided with twenty-five simple, tasty, and easy-to-make recipes that they can prepare with minimal ingredients. 
Get rid of the pain that holds one back from exploring newer avenues of exciting life through The Holistic Fibromyalgia Treatment Plan.
FAQ
Q: Can diet help manage fibromyalgia symptoms?
A: Yes, diet can play a significant role in managing fibromyalgia symptoms. Studies have shown that certain foods and nutrients can alleviate pain and inflammation, improve energy levels, and enhance overall well-being.
Q: What are some recommended foods for a fibromyalgia diet?
A: Some recommended foods for a fibromyalgia diet include high-fiber whole grains, lean protein sources, colorful fruits and vegetables, healthy fats like avocado and nuts, and anti-inflammatory herbs and spices like turmeric and ginger.
Q: What are some of the best fibromyalgia diet books available?
A: Some of the best fibromyalgia diet books available include "The FibroManual: A Complete Fibromyalgia Treatment Guide for You and Your Doctor" by Ginevra Liptan, "The Fibromyalgia Cookbook: More than 140 Easy and Delicious Recipes to Fight Chronic Fatigue" by Shelley Ann Smith, "The Fibromyalgia Relief Book: 213 Ideas for Improving Your Quality of Life" by Miryam Ehrlich Williamson, "Fibromyalgia Freedom!: Your Essential Cookbook and Meal Plan to Relieve Pain, Clear Brain Fog, and Fight Fatigue" by Kathleen Standafer, and "The Fibromyalgia Nutrition Guide: Contains Valuable Dietary Guidelines, Recipes, and More for Overcoming Fibromyalgia, Chronic Fatigue Syndrome" by Mary Moeller.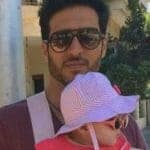 Hi, my name is Eddie, I am a professional trainer specializing in the elderly population and I'm also a website designer. I love training in the gym, going to the beach, traveling, and having good food.

I combined my love for sport and website designing to make "DisabilitEase" whose purpose is to help elderly and disabled people live a more full and active life, have more fun, and enjoy their unique journey despite any disability.