Fibromyalgia is a disorder that many have to live with. The constant pain and discomfort can make it hard for people to do normal day-to-day tasks that others might do very easily.
But the real question is, how can we make things easier for them? Well, that is exactly what our topic today is going to be discussing.
We have a related article for you, you can read Best 11 Supplements for Fibromyalgia Of 2023.
Sitting on my computer for many hours and the neck pain that it brings me has led me to think about People with Fibromyalgia and how are they dealing with long working hours on the computer.
Therefore I have decided to research the topic and write about the best desks and office chairs for people with Fibromyalgia.
.But before we get further into the details, let's get to know a little bit about what Fibromyalgia is and what symptoms it carries. 
So let's get into it!
What is Fibromyalgia?
Fibromyalgia disorder is a widespread musculoskeletal pain that comes along with sleep problems, mood issues (for example, emotional and mental distress), some memory issues, along some fatigue.
It is said that the pain that Fibromyalgia disorder causes is due to the amplification of the pain felt by your brain and spinal cord. I'm simple words, this disorder changes how your brain or spinal cord perceives pain/ pain sensation or pain signals. 
Usually, the onset of pain is caused by events like surgery, infections, or some serious psychological and physical trauma/ stress. About two percent of the US adult population is affected by Fibromyalgia disorder, which makes up approximately four million people in the USA. 
Symptoms of Fibromyalgia disorder:
There are multitudes of symptoms caused by Fibromyalgia disorder. Here are some of them:
Widespread pain and stiffness throughout the body. 
Sleeping issues (disrupted sleep cycles)
depression and anxiety 
issues with concentration, memory, and thinking. 
Frequent headaches or migraines
Causes tiredness or fatigue 
Other issues that this disorder might cause are digestive issues ranging from constipation, bloating to IBS (irritable bowel syndrome) and numbness in the feet and hands. 
How do these symptoms sound to you? Not enjoyable, to say the least right? We understand that Fibromyalgia disorder can sometimes be difficult to deal with, and no one should have to go through the discomfort it causes. This is why today, we decided to make your life just a tad bit easier.
So, today we wanted to talk about how you can make your day-to-day life easier and better while having Fibromyalgia disorder. 
From a student to someone who works, the number one thing we spend hours on in our day are our desks and chairs we work or study on, right?  Some people go as far as spending more time on their chairs and desks than they do on their bed; I mean, we do need to keep up with the fast-paced world, right?
So, it only fits for us to discuss the best suitable desks and chairs for people with Fibromyalgia disorder because if this disorder is not taken care of, you might have to face some serious consequences.  
So these are some of the best chairs and desks you can get yourself or your loved one for that matter, who has the best suitable desks and chairs for people with Fibromyalgia, because while we can't take away all their problems and pains, we can reduce them, can't we?
Best Suitable Chairs For People With Fibromyalgia Disorder:
You know it will be extremely comfortable when it is made by a company that specializes in mattresses, right? Not only is this incredibly cushioned chair comfortable, but it also gives you complete support provided by its body-hugging, deeply layered body pillows. 
But that's not it. When we say "support," we mean a lot of support. They are built-in Lumbar. This chair provides your body with ultimate assistance no matter how you sit or how much you move.
For example, suppose you move and lean forward. In that case, this chair will tilt your provider to ensure you do not put a lot of pressure on your back or distress your back due to your posture, which might cause back problems in the future.
Along with this, this incredible chair comes with adjustable armrests; you can now adjust the heights of these armrests through a button.  
However, the best part about this Serta chair is that it isn't only comfortable and luxurious looking. What more would you want from a chair?
But be careful you wouldn't want to drift off at work, because this chair, in particular, is very "sleepable"! 
Do you still need more convincing?
Now that we have told you all about the pricier chair, let's talk about, the less pricey chair (at least among the high-quality chairs for people with Fibromyalgia), CMO Ergonomic Mesh High-Back Ultra Computer Office Chair. 
Although this chair isn't covered with body-hugging cushions, it is very suitable for all the people who require a lot of adjustment to their chairs due to their height, etc.
This well equipped pocket-friendly chair helps you adjust things like seat depth (through its seat glide function), angle as well as height-adjustable back and headrest, and lumbar support to avoid you from spraining your back (which you can adjust to the shape of your spine by moving it up or down).
But that ain't it, to reduce hand numbers it comes with height adjust ale armrests as well. 
How amazing is that? Now you know why I said it's best for people who generally require a lot of adjusting to their chairs?
Wait, but what if you want to don't back and relax for a while? I mean office work can be quite tiring. Well, our chair has got your back (quite literally). This chair has four positions you can't don't and adjust to according to your needs.
Oh, and remember how we said this chair isn't as cushioned as the previous one we mentioned? Well, that can be a good thing as well. When you are sitting on that chair for hours wanting to complete your work in the given time, you wouldn't want to sweat now, would you? This is exactly what this chair prevents since it provides you with good air circulation. 
The only drawback among all the good things in this chair is that it is not suitable for people above six feet. But other than that, there is no reason to say no to this chair!
Best Desks Suitable For People With Fibromyalgia Disorder:
When it comes to desks and comfort, there is not much one can do. Unfortunately, there are not many things a desk can do to reduce the pain fibromyalgia causes, so our best approach is to go for adjustable height desks, also known as standing desks. 
I mean, think about it, when you already have widespread pain, and you constantly feel tired due to Fibromyalgia, sitting down in one position for hours can make your pain and fatigue worse, your body becomes stiffer, and this leads to getting less and less work done. Not to mention the bad posture, oh the bad posture, and all the long-term misery it can cause. 
And what can avoid all these things? Yes, that is right! Adjustable/ standing desks.
Not only are these desks good for offices but best for people who work from home. Because let's be honest, most of us had to start working from home, especially during the pandemic, COVID-19. 
So these are my best choices for a stand-up desk!
1. Uplift V2:
When talking about a stand-up desk, one can't miss out on uplift V2. This desk (unlike many other stands up desks) is best known for its stability which comes from its built-in stability braces. Uplift V2 helps you adjust itself with smooth motions and that too quietly, thanks to its dual motors. 
Oh, did we mention it's collision tech? Well, at least now you don't have to worry about hitting your head. Talking about hitting your head, if for some reason you're working from home, and you Don't want your kid to hit his head on the edges of the desk, Uplift V2 has got you. It comes in many varieties, including desktop sizes, color, and sharp or curved edges, etc. 
So what are you waiting for?
2. ApexDesk Elite:
If you require a large working space and a table to help you with that, ApexDesk Elite is your stop. Their quality standup desks have lathe desktop space and can carry weight up to a hundred kgs; yeah, you read that right.
Its lifting mechanism can be a bit slow, but you should go for it if you can bear that for all that workshop.  The quality with the price you are getting this standup desk for is most definitely a deal you should not refuse. 
This desk has 60 inches as well as a 77 inches version, so you can choose which you need depending on your work and your comfort level. It also has a depth of 33 inches which is really good as it's more than most. For example, this option has more depth if you are coming to the Uplift one with this one. 
Moreover, it also has four preset height lifting mechanisms. Although the lifting mechanism is a bit slow, it is really smooth, so it kind of gives you that expensive feel (without breaking your bank). The standup desk is sturdy without those annoying Criss crossbars at the bottom as all the stability is provided but the strong beam In the middle.
So this was our attempt to make your life a little easier, but if you still have any questions, do let us know in the comment section below!
Also, you have to check out my post on the Best Careers For Someone With Fibromyalgia.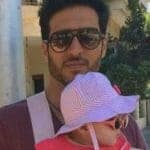 Hi, my name is Eddie, I am a professional trainer specializing in the elderly population and I'm also a website designer. I love training in the gym, going to the beach, traveling, and having good food.

I combined my love for sport and website designing to make "DisabilitEase" whose purpose is to help elderly and disabled people live a more full and active life, have more fun, and enjoy their unique journey despite any disability.