Recliner chairs for handicapped and elderly are an extremely important aids in any disabled's life, this is why I have decided to write this next article.
Disabled people and elderly with disabilities who have difficulty due to physical restrictions to travel from place to place, uses their wheelchair a lot for this purpose.
Recliner chairs/wheelchairs for handicapped are used for sitting when they are not on their wheelchairs or sitting a lot on it and since this is usually a long sitting, the choice of recliner chair/wheelchair must take into account the issue of personalization and convenience to the user as the main consideration.
Please note, my posts may contain affiliate links!, if you buy using one of them, you will pay nothing more, but I'll get a small commission, which keeps the lights on. Thanks!
Recliner chairs for handicapped/Lift chairs
Seating systems and their importance
Most disabled persons who need seating systems are those who suffer from a variety of physical disabilities and people with various cognitive limitations such as cerebral palsy, severe mental retardation, severe stroke, and more.
Prolonged sitting can cause lots of medical problems, those are referred to as secondary disabilities such as pressure sores and infections, obesity, skeletal and muscle problems, edema, excessive clotting, and risk of embolism.

Seating systems are designed so that the sitting is correct and the likelihood of damage related to prolonged sitting is minimized.

By choosing the appropriate seating system for each specific disabled person, it is possible to avoid the secondary disabilities that are in some cases even life-threatening, but certainly, do not contribute to the quality of life of the disabled and handicapped.

In a lot of cases, recliner chairs are being sold to the disabled with an adaptive table, these are called seating systems.
Characteristics of the new seating systems
High-quality seating systems are being developed with the cooperation of engineers, technicians, doctors, and physiotherapists who use computer programs and special simulation methods to design the system that will not only be the most convenient but will also lack significant pressure points during prolonged sitting.
The following are the most important considerations in choosing a seating system that is usually made up of a chair and table:
• Adjustability -of the height of the chair and the table as well as the angles of the backrest and headrest of the chair. Changing seat depth and height, changing table height.
• The way of adjustment – using handles quickly and easily, without the need for tools and screwdrivers.
• Low weight.
• Custom foot height.
• Knee separator.
• headrest.
• Upholstery and quality pillows.
• Cleaning ability.
• Seating adjustments.
• Various security strips.
• Mobility capability.
Seating systems must be tailored to each specific disabled person to prevent secondary disabilities that may result from incorrect and prolonged sitting.
Let this consideration be the main guideline for selecting the most appropriate seating system.
Accessories such as seating systems are improbable, such as using a wheelchair instead of a feeding chair, placing a simple pillow instead of a gel pad to prevent pressure sores, and even creating head supports and foot pads from available materials.

Only handicapped accessories that are the product of the development of human engineering work will be able to provide the best and most supportive solution for rehabilitation, treatment and daily routine needs.
Safety
Accessories for persons with disabilities must comply with strict standards of safety standards from the user's country, Europe, and the USA.

Without a suitable standard mark, the disabled person may find himself exposed to the constant danger of injuries.

It is highly recommended to purchase high-quality and well-maintained accessories in order to hold the standard even after many years of use, especially when the equipment is operating in a dangerous arena, such as bathroom and shower chairs and walkers.
Recliner chairs in general
In this article, I will concentrate just on recliner chairs for handicapped.
Recliner chairs, in general, are chairs with an ability to tilt back and forward thus the people that use them can easily move from lying to a seating position.

Some of the recliner chairs are using an electric motor and the others are manual.
Recliner chairs also come with different recliner options, some are offering 2 positions(2-way recliner) some are 3(3-way recliner) and more.

lots of people are using recliner chairs for comfort and relaxation while handicapped and disabled people are using them as a basic need.
Recliner chairs for handicapped which are also referred to as lift chairs or power lift chairs are divided into 3 categories:
1.Reclining shower chair
Walking to the bathroom might be physically challenging for a person who has reached old age or is undergoing a disease that weakens him or for any other reason that causes movement disabilities and difficulty performing self-care activities.
A recommended website that offers a great collection of shower chairs is 1800wheelchair.com – check out their collection on this page.

Toilet and bathrooms have wet floors and the danger of slipping is quite big.
Moving and navigating in a relatively narrow room can be a complicated task for those who find it difficult to move normally in his daily routine.

One of the solutions is a therapist or a close person who will help but, of course, there is discomfort here.
Another solution is technology.
There are a variety of toilet or shower chairs intended for bathrooms which assist in the various activities in these rooms.

Whether it helps in sitting on the toilet or bathe in a bath or shower, using this aid allows in many cases not to need the help of another person.

Not only does this contribute to a positive mental state by virtue of the additional independence the patient receives but also it increases the motivation to perform other actions, of course, as much as possible.
Toilet and shower chairs are available in a variety of different types due to different technical characteristics.
All are water-resistant from stainless materials.
Some of them offer reclining options thus they called reclining shower chairs.
Here are a few examples:
A toilet chair with a tilt option and an adjusted headrest.
A wheelchair with large wheels designed for self-propulsion.
A toilet and shower chair with a built-in plastic pot for maximum comfort.
A toilet chair which folds as a single piece and the height of the seat is adjustable so it can be used over the toilet and next to the bed.
There are other types with the same principle of support and help in sitting and standing in the bathroom and bath.
These are tools that contribute significantly to improving the daily lives of people with limited mobility.

A sense of independence and positive mood are important in the process of recovery and coping with the difficulties of limited movement.

Since there are several types in the market, it is recommended to first decide what your dominant needs are and then get advice and explanation from a professional in the store where you will also see the physical examples and feel the functionality of each one.
2.Recliner chair/TV chair/Lift chair
That fact that a recliner chair might be a basic need for a disabled doesn't mean that it can't be very comfortable, cozy and luxurious.

Everyone likes to lye on his comfortable recliner chair and watch TV or just relax in the living room.
The recliner chairs for handicapped as similar to regular recliner chairs can offer lots of cool features like heated seats, message, comfortable cushions, electric reclining mechanism and more.

The difference between a standard recliner chair and a recliner chair for disabled is that the second one pays more attention to the spine and key pressure points by having adapted soft cushions in the important areas in order to reduce the pressure on the organs of people who don't move a lot.

The second main difference is that it offers a lift option which will tilt the chair forward into a position that will help the disabled to stand up very easily.
3. Recliner wheelchairs
In addition to a recliner shower wheelchairs that I briefly mentioned earlier, there are the standard recliner wheelchairs.

These wheelchairs come with high back support and the possibility of lying down
The recliner wheelchair is suitable for people who need to raise their legs or lye down and needs help with it.

prolonged sitting might cause pain and discomfort and this wheelchair is assisting to change posture easily.

It has good back support and the user can add cushions for support.
The leg rest can be adjusted for the desired height.
It is suitable for people who are confined most of the day to a wheelchair.
Conclusion
It is very important to adapt the house and the tools of a handicapped so he will be able to perform easily in his daily life routine.
A sitting system is one of the most important tools in a handicapped's life, especially a good recliner chair.
A recliner chair is an important tool for a handicapped or elderly to have when you need any assistance in changing postures or to move from sitting to standing with ease.
There are lots of types of recliner chairs and it is important to choose the one which is best suited for your needs.
I hope that I helped you to understand more about Recliner chairs for handicapped.
If you have any additional comments or suggestions, please leave them below.
Here is an interesting article on this website that you have to read on a recommended portable patient lift for traveling.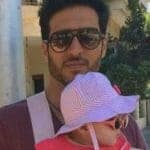 Hi, my name is Eddie, I am a professional trainer specializing in the elderly population and I'm also a website designer. I love training in the gym, going to the beach, traveling, and having good food.

I combined my love for sport and website designing to make "DisabilitEase" whose purpose is to help elderly and disabled people live a more full and active life, have more fun, and enjoy their unique journey despite any disability.