Fibromyalgia can be a challenging condition to deal with, especially when trying to stay productive. The condition makes your muscles more prone to stiffness, overuse, and soreness. Prolonged periods of sitting can exacerbate the problem if a healthy posture and adequate support are not maintained. 
A stiff back or neck can make sitting in an upright position uncomfortable and exhaust you more quickly.
An ergonomic chair specifically designed to alleviate pressure, enforce a healthy posture, and provide firm support can help you get more done while keeping your muscles relaxed. 
We have a related article for you, you can read Can Fibromyalgia Put You In A Wheelchair?
Below is a list of the most recommended and praised office chairs loved by chronic pain and Fibromyalgia patients. Each one is selected for its ability to provide superior back, neck, and hip support while also relieving pressure from the joints. 
List Of 15 Best Office Chairs for Fibromyalgia Reviews
Here are the Best Office Chairs for Fibromyalgia 
Fibromyalgia comes with great stiffness and pain throughout the body. Prolonged periods of sitting only make the situation worse. The Aeron Office chair is designed to keep your muscles relaxed and stress-free as you stay in a stiff posture throughout the day. It allows for more mobility and changes in a posture with its flexible build.
Its lumbar support is designed with an exceptionally flexible and breathable mesh. The mesh comes with eight distinct zones of varying tensions. This helps with relieving tension throughout the body and prevents reduced blood circulation, often caused by prolonged sitting. 
If you know more about your condition, you probably understand that poor blood circulation is the main reason Fibromyalgia leads to stiff and swollen muscles. While the Herman Miller Aeron may seem a bit pricey, customers love the gentle and pressure-relieving support it offers. 
Keeping your back flexible and changing posture can prevent back and neck stiffness. The Aeron comes with a forward tilt feature so you can sit at different back angles throughout the day. It offers strong support at each tilted angle while keeping your back at a healthy S-curve posture. 
To support the natural base of your spine, it comes with two purposefully designed lumbar pads. These can be adjusted for precise support for a personalized experience. 
It can be especially helpful for individuals suffering from severe back pain or those who struggle to keep a healthy posture naturally. Its body-conforming back support is designed to make maintaining a healthy posture effortless, so you don't have to continually enforce it yourself. 
The Duramount chair is one of the most popular ergonomic chairs, with thousands of loyal users worldwide. It strikes just the right balance between comfort and flexibility. 
Compared to other mesh chairs, this one comes with a dense and thick padded back support. Similar to the Quantum 9000, it also features depth and height adjustability so you can effortlessly align your spine with the curved backrest. This does wonders in relieving pressure from the hips and the spine. 
It comes with incredible adjustments for both the neck, shoulder, and back. The headrest can be changed in the up and down position, along with the tilt angle. This allows for the exact position your body needs for the ultimate support. It also features exceptional lumbar support, which can be changed in the tilt position to allow for both forward and backward mobility. 
Also, It especially stands out when it comes to a soothing and supportive recline. The ventilating mesh backrest and strong tilt tension provide a reclining experience unlike any other. 
Coming to its build quality, the chair comes with denser material and components compared to other chairs at this price point. Weighing 44.6 pounds, the chair can hold up to 330 pounds of weight, making it suitable for all types of bodies. 
For those who can't afford the Aeron but want similar features or designs, the WorkPro Quantum 9000 is a great alternative. It comes with high levels of adjustability, including neck rest and seat depth. 
Most midback chairs are unsuitable for taller and bigger people as it doesn't adequately support their backs. This one allows users to increase or decrease the backrest height to cover their entire back for fuller support. 
Moreover, some people also fail to experience the true benefits of a body-conforming backrest due to the mismatch in the alignment of their back with the backrest. 
The Quantum 9000 solves this problem by allowing for seat depth adjustability. This ensures that users can easily align the base of their spine to the proper lumbar support at their backrest. 
Some users also share that the seat adjustability helped them with their stiff hip and knee joints as well. An individualized seat depth can enable a more evenly distributed weight throughout the body, lowering pressure on your lower joints. 
If you suffer from elbow pain and tenderness, the Adjustable 3D armrest can also help you with tender points. Coming to its back support, the chair comes with a stronger mesh compared to others. This makes it perfect for those who prefer firmer and tense support. 
While being reasonably priced, the chair features a high-quality build and long-lasting durability with its metal components. 
The Staples Hyken is a more cost-effective alternative for people on a budget. It offers exceptional back support and adjustability at an entry-level price. Users love the high levels of adjustability it comes with for an individualized experience. 
The seat height can be adjusted to support your neck and back. It also comes with adjustable tilt tension allowing you to reach the optimal back support for your muscles. Designed with a full mesh lumbar support, it delivers a highly forgiving and pressure-relieving sitting experience. 
The mesh design allows for improved blood circulation, essential for preventing muscle stiffness and inflammation. 
The chair is especially useful for those suffering from neck and shoulder tenderness. Its supportive headrest is designed to allow various movements throughout the day. 
You can adjust the height and angle of the headrest to relieve pressure after sitting in the same position for a long day. It comes with a waterfall seat edge for hip pain, allowing your hips to open up and receive a healthier blood circulation. 
The tilt mechanisms are purposefully designed to allow seamless position switching and enable muscle movement by stretching as your body does. 
Most cases of Fibromyalgia cause stiffness in the spine, hips, knees, and feet. Not changing your posture often and sitting in an uncomfortable position can lead to more pain. 
The Steelcase Leap is specifically designed to keep your body in a healthy and flexible posture throughout the day. It comes with a highly adaptive body that changes and conforms to your body as you change positions. Its classic 3D LiveBack technology can mimic the shape of your spine and change its tilt and height according to its movement. This helps alleviate stiffness and pressure by allowing muscles the room to breathe and move flexibly. 
Users love the perfect balance of adaptability and the strong support it offers. The Steelcase leap also features a comfortable seat edge that reduces tension on the tights and buttocks by seating you on a more body-conforming surface. This helps prevent the loss of circulation and inflammation that can often occur when sitting on a flat, unsupportive surface. 
The chair is also great for joint pain as it comes with a fully adjustable seat and height depth. You can pinpoint the exact position you require to alleviate pressure from your knee and hip joints. If you suffer from wrist and elbow pain, the 4D armrest can feel life-changing with its adjustable support. 
A stiff and poor posture should be avoided to prevent further problems from Fibromyalgia. Prolonged periods of sitting in a poor posture can stretch out your tendons, leading to more hip pain. 
The Steelcase gesture is especially helpful for those suffering from hip pain or at risk of developing it. The chair allows you to keep changing your posture and angle of spine periodically with its adjustable and S-curved backrest. It features air-pocket seat cushions that conform to the shape of your body to provide fuller support. Moreover, it helps with relieving tension from the hips and prevents blocked blood circulation. 
Your thighs are also well-supported with the bending seat edge that releases pressure points. If you use multiple screens or devices throughout your desktop, the leap has a 360-degree armrest to support your wide-ranging motions. It allows your wrists and elbows to maintain optimal support and avoid an unhealthy bend as you work. 
With four recline positions, users can keep a forward and active posture for work, while a soothing backward posture can be used to relieve pressure periodically. Compared to other chairs on this list, this one comes with a deeper reclining angle to help you straighten your back and relieve pressure from the thighs, hips, and joints. 
It has an impressive weight capacity of 400 pounds and comes with smooth-rolling wheels perfect for carpeted areas. It's one of the more expensive chairs on our list, but it's also the best chair money can buy for those dealing with neck and shoulder pain.
The Nouhaus Ergo3D Ergonomic chair comes with a superior reclining angle of 135 degrees. This allows you to relieve disc pressure to the highest possible level. The 135-degree recline is also known as a "zero-gravity position," as it makes people feel almost weightless. 
Those suffering from back pain or shooting pain in the thighs will benefit from the overly relaxed posture it can provide. It evenly distributes the weight throughout the hips, lower back, and thighs, ensuring a stress-free sitting experience. It also comes with a highly adaptable backrest tension that uses smart flex technology to self-adjust and locks the optimal position. 
The highly conforming waterfall seat enforces a healthy posture and makes it perfect for chronic back pain. The pronounced curve also enables excellent lower back and hip support even when sitting upright. It isn't lacking in a comforting headrest, either. 
The tilting headrest allows users to stay supported at every angle. It can also be adjusted in height to relieve the affected pain points and ensure perfect alignment with your neck and shoulders. 
Besides this, it comes with 3D armrests that can rotate in all four directions to provide well-rounded support throughout the body. However, it only comes with a weight capacity of 275 pounds and may not be suitable for bigger people. 
This is another great chair by Herman Miller and is more appropriate for back pain caused by Fibromyalgia. Users especially love its BackFit Adjustment feature, designed to deliver pain relief caused by an improper and stiff posture. 
The Herman Miller Embody was designed to mimic the natural bends and curves of the spine to provide the perfect support. Its curved backrest automatically enforces the perfect posture without requiring any effort from you. This ensures that your central spine remains at the right curve to prevent pressure buildup and improve blood circulation to the neck and hips.
Moreover, you can adjust the amount of support by increasing or decreasing the chair's central curve. This allows you to maintain good support for the inner curve of your spine, which often remains untouched by flat and rigid chairs. 
It also features an adaptive build that uses pixelated support and a coil spring system that flexes as your spine and hip movement changes. This ensures sufficient support as you engage in various activities throughout your desk. 
The chair is also well-known for its ability to evenly distribute pressure throughout the hips and thighs to minimize any discomfort from prolonged sitting. Another thing that sets it apart is its synchro-tilt mechanism which automatically adjusts the seating angle as your chair reclines. This helps maintain a well-aligned posture as you relax in a more backward position. 
Cold weather can often make fibromyalgia symptoms worse, especially when present with neuropathy. Keeping your back and hips warm can help you maintain enough blood circulation in the muscles and prevent pressure from forming in the tender points. 
The Sidiz T50 is designed to help with just that and comes with an incredibly ergonomic design. While other chairs force you to make a trade-off between a mesh or a fabric backrest, this one comes with the benefits of both. 
The fabric backrest helps you keep your muscles warm, while the inner mesh allows room for alleviating pressure. This perfect balancing of mesh and insulation allows you to prevent stiffness while also keeping the lower extremities warm. 
If you suffer from severe nerve pain and constant flare-ups of Fibromyalgia, the chair's multi-layer backrest prevents the already sensitive nerves from causing sharper pains. 
Coming to its adjustability, it can tilt forward and backward and allows for adaptable seat depth. It is a highly cost-effective chair for people looking to alleviate pressure and minimize nerve reactions on a budget.
While other chairs on this list are perfect for Fibromyalgia, they can seem limiting for taller and bigger people. The Delano chair is specifically designed to accommodate a heavier, bigger, or taller body. Its taller backrest and wider seats ensure that you can receive the full-coverage back and hip support which can be missing on smaller chairs. 
It comes with a weight capacity of 350 pounds and deeper seats, making it perfect for bigger people. To ensure a high-quality build, the chair is constructed with the highest quality sturdy components, approved by the BIFMA quality control and durability standards. 
Most chairs can cause discomfort for bigger people due to the lack of padded support and air circulation. This chair comes with heavy and thick cushioning that alleviates pressure, prevents stiffness, and keeps the weight evenly distributed. 
Users love its ComfortCore feature, which incorporates multiple layers of unique memory foam that work together to improve comfort and breathability. They are also strong in density while being flexible, resulting in optimal body-contouring back and hip support. 
The well-padded built ensures that your knee and hip joints don't face too much pressure and swelling. While it is pricier than the other chairs, its luxurious and durable build really justifies the price. It comes with a softbound leather and mahogany wood base that looks good and is easier to maintain. 
Overall, it packs all the adjustability features that you can ever need, including strong reclining angles, adjustable tilts, and height settings.
The Raynor Ergohuman delivers a superior experience when it comes to neck and shoulder pain relief. Its ergonomic headrest is the most prominent and loved feature. The impressive level of up, down, and tilting adjustability delivers adaptive and flexible support, unlike any other chair. 
If you suffer from a stiff and painful neck, the chair allows you to pinpoint the exact position that brings relief and prevents uncomfortable movement. It conforms to the shape of your neck, ensuring an active yet healthy posture all day. 
Both the headrest and backrest are constructed with a flexible and highly breathable mesh material. The mesh ensures your muscles don't inflame and cause pain as you work in the same position for hours. 
It improves blood circulation and relieves pressure which can make a lot of difference in the severity of your Fibromyalgia. The backrest is also highly adjustable, with three high-tension tilt positions. The sturdy tilt prevents shakiness as you move your body. 
Compared to other chairs, this one comes with a denser seat cushion which helps maintain even weight on the hips and thighs. 
Serta Air comes with exceptional breathability and neck and shoulder support. If you often face pressure buildup in your neck and shoulders, its mesh backrest is designed to help with just that. 
The bonded leather seat cushion provides sturdy support that conforms to your body for an evenly distributed weight. Its most prominent feature is the flexible air Lumbar technology which comes with zone twists and flexes that adapt their shape and support as you move your spine. This allows your back to receive the exact curve support needed to maintain the S-curve posture. 
A reactive cushion within the backrest prevents shaky movement, thereby stabilizing your back position for more comfort. While it comes with excellent back, neck, and shoulder support, it may be too small for bigger people. Some users complain that the padding is not thick enough to provide deeper support for bigger bodies. 
This is another great chair by Herman Miller, which comes with strong and body-conforming support. While most chairs are incredibly body-conforming and offer great spine support, they can be less appropriate for a reclined position. 
Most chairs can't deliver the same spine-to-backrest alignment when reclined. The Cosm Chair is designed to counter this with a deeper and more comfortable reclining experience. With a highly pronounced S-curve and shoulder rest, the chair makes a great option for people who prefer working in a more laid-back position. 
Users also love the superior lower back support it provides through its bent and passive edge seat. While it doesn't come with an adjustable lumbar support system, it still does a great job distributing lower back weight evenly. With the taller backrest, it ensures full coverage for your shoulders as well. 
The Eurotech iOO has many features similar to the Ergohuman series but comes with a more pronounced backrest. Its highly pronounced lumbar region allows for a more relieving posture which prevents your muscles from getting sore and stiff in the first place. 
What sets the design apart from other chairs is its ability to provide lower back support even when sitting upright. This ensures that your hip joints and curve are adequately supported even when tasking in an active posture. 
The mesh backrest comes with medium-strong support and does a great job of allowing a good blood circulation flow. Its wider backrest makes it a more suitable option for bigger people or those looking for more freedom in movement. 
Along with the excellent support, the chair is also highly adjustable with height and tilting settings. Moreover, it features a more gradual reclining motion which prevents sudden movement, so you don't disturb any tender or sore muscles as you change position. 
The Oak Hollow Aloria is an executive office chair with highly adjustable and pronounced lumbar support. When it comes to muscle stiffness and inflammation, precise back and neck support becomes vital. 
Aloria ensures that you can pinpoint the angles to just the right level of support, tilt, tension, and height. The authentic leather build ensures adequate circulation throughout the day and prevents the buildup of nerve tension. 
It also comes with a waterfall seat edge, making it perfect for superior central and lower back support. The height and seat depth can also be adjusted for more precise alignment.
If your Fibromyalgia also comes with neuropathy or joint pain, you will find this chair especially helpful. Its ability to deliver improved blood circulation under the thighs ensures that your weight remains evenly distributed and doesn't lead to sharp nerve pain from long hours of sitting. 
The backrest can be tilted to 4 distinct angles, each offering strong tilt tension. 
Conclusion
All the chairs mentioned above are specifically picked after thoughtful consideration of their backrest, headrest, and shoulder support.
Each one comes with a distinct lumbar support system perfect for maintaining a healthy posture at each angle. 
Some are more effective for an upright posture, while others make a better match for reclining positions. It's important to make a list of sitting preferences and specific fibromyalgia symptoms you have to ensure the right purchase. Some are more beneficial for nerve and pressure pain, while others work better for a stiff and sore back.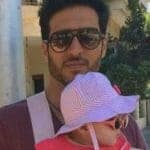 Hi, my name is Eddie, I am a professional trainer specializing in the elderly population and I'm also a website designer. I love training in the gym, going to the beach, traveling, and having good food.

I combined my love for sport and website designing to make "DisabilitEase" whose purpose is to help elderly and disabled people live a more full and active life, have more fun, and enjoy their unique journey despite any disability.