Fibromyalgia is a chronic condition resulting in muscle aches, stiffness, and tenderness throughout the body. An always achy body can get in your way of living the best life and managing your daily responsibilities. 
Topical Pain relief creams can help you deal with the pain more effectively. 
They start acting quickly and last for hours. However, choosing a quality relief cream that suits your case of Fibromyalgia can be tricky. 
We have a related article for you, you can read Best Desks and Office Chairs for Fibromyalgia in 2023.
Not all creams will work for you, some are too greasy for day-to-day activities, and others can be too mild for severe pain. This can make topical creams an endless process of trial and error, making a possibly life-changing try frustrating. 
List Of 19 Best Creams for Fibromyalgia Reviews
Below are the best pain-relief creams specifically compiled to give you peace of mind when picking the right treatment for you. 
All creams below come with a unique formulation and are designed for different types of fibromyalgia severity and needs. 
Penetrex is a highly soothing pain-relief cream loved and recommended by chronic pain sufferers throughout the world. Its thousands of positive customer reviews are enough evidence that it does wonders for a variety of muscle problems. 
The cream comes with many soothing ingredients, including Arnica, to reduce inflammation. Arnica has been widely recommended by doctors and is one of the first choices of treatment after a surgery, injury, or bruising. 
It comes with a non-greasy solution which makes it perfect for always-on-the-go people. Its active ingredient, Arnica, is believed to contain anti-arthritic properties and can deliver relief even for the most stubborn and deep muscle pain.
Other ingredients include Vitamine, E, Vitamin B6, Shea Butter, glucosamine, and Methylsulfonylmethane (MSM). MSM is well-known for reducing joint pain and inflammation and calming the muscles after intensive activity. While its list of ingredients is impressive, people especially like that it can last multiple hours. 
The cream acts within a few minutes and maintains its effects throughout the day. However, it does come with a scent that is a mix of peppermint oil, Frankincense oil, JeaTree Oil, and Camphor. You may want to use it with caution if you are allergic to some types of fragrances. 
Fortunately, the scent is not overpowering and usually fades away after a few minutes. 
When it comes to relieving seriously debilitating pains, Dr. Sayman's Wonder Rub really packs a punch. It comes with three incredibly strong ingredients that work together to fight different aspects of muscle pain. 
Its main ingredient, Lidocaine, is available in the highest strength currently allowed without a prescription. It is well-proven to numb down the achy and sharp pain that can come with Fibromyalgia. 
Hemp oil is the next great ingredient and helps reduce inflammation with highly concentrated action on the specific pain point. The last ingredient, Arnica, is present in many pain-relieving products due to its all-natural anti-inflammatory properties. It also delivers a soothing, cooling effect which can further help you drown out the sharp pains caused by your Fibromyalgia. 
Moreover, its odorless and non-greasy, which makes it perfect for active and busy people. You only need a little bit of it to see powerful and long-lasting results. This makes it a highly economical pain relief, even if it seems a bit pricey initially. 
If you have suffered bruising or injury-related pain, you probably already heard about Tiger Balm. While it doesn't have the medically proven anti-inflammatory and stress-relieving impacts as the other creams on this list, it still does wonders as a counterirritant. 
The cream works by delivering a soothing, cooling effect that is unmatched in its strength. The powerful cooling effect helps you numb down the pain caused by Fibromyalgia. Moreover, only a little is needed, which makes it perfect for instances where your entire leg, hands, or back needs a good pain-reliever. 
It starts with an immediate cooling effect which gradually shifts to a warming effect to help you relax the muscles and relieve tension. However, it does come with a strong, overpowering scent due to the ingredients camphor, menthol, and, mint oil. 
It can be especially helpful for getting quick relief while you wait for your other oral medication to take effect in a few hours. It's not as effective for soothing the muscles and can't soften any tension at the deeper level. 
The cream is more viable when used as a way to distract you from the source of pain, just like an ice pack would. 
Topricin is a popular choice for many people suffering from chronic muscle pain. The cream's manufacturer focuses on creating all-natural pain relief products that don't come with any chemicals or irritants. It does wonders to any aching part of the body and is loved by users for its fast action. 
While it is not the most ingredient-intensive cream, it comes with 11 bio-medicines that are designed to fight specific symptoms caused by Fibromyalgia and neuropathy. 
Moreover, it's also odorless, which makes it perfect for people allergic to fragrances. It is the safest alternative for people nontolerant to oral pain medication, especially NSAIDs. 
These can help with muscle, nerve, and joint pain caused by Fibromyalgia and offers a highly potent solution for stubborn and severe cases. It is also safe for use in pregnancy, but a consultation with your doctor is still recommended. 
A cooling effect is often a top preference of people living with chronic pain. While it seems like only a complementary feature, Biofreeze's cooling effect offers concentrated and quick-acting pain relief by minimizing tenderness and inflammation. It is also free of propylene glycol and parabens, making it perfect for intensive use throughout the day. 
The manufacturer states that it can be applied four times a day without any risk of side effects. The cream can be especially helpful for people with hectic routines and those who engage their muscles in heavy activity. 
Using it before starting the day can help you prevent severe pain from arising in the first place. For improved delivery, it's also available in gel, roll-on, and spray form. It also draws on aloe extract and Vitamin E to soothe the skin. BioFreeze's formula is relatively lightweight, so you shouldn't have to worry about any unwanted grease or mess.
Probably the most well-known and trusted pain relief topic, Cool Azul works incredibly for Fibromyalgia too. Whether you have tensed and achy muscles or face serious joint stiffness, the balanced blend of ingredients provides quick relief. It features a soothing combination of wintergreen essential oil and a Cool Azul Essential blend. 
The two work together to help with deep muscle pain and relieve inflammation with its cooling effects. This one also comes with zero chemicals or irritants and offers an all-natural solution. You can use it daily and intensively without worrying about any side effects. 
This paraben-free, all-natural pain relief cream is perfect for relieving deep muscle pain, swelling and stiffness. The cream gets its name from its main ingredient Arnica, a plant well-proven to have exceptional pain-relieving properties. 
It delivers soothing effects with a two-step approach where it acts as an anti-inflammatory while also creating a counterirritant cooling effect. It's exceptionally non-greasy and absorbs quickly within seconds. 
The cream is water-based, can be applied, and spread easily throughout a large area. The manufacturer states that it can be used up to three times a day without the risk of side effects. However, it doesn't do very well for severe and sharp pains often present in some cases of Fibromyalgia. 
When it comes to Fibromyalgia, everyone's experience can be different and come with varying intensity. For some, the pain can be more stubborn and cause problems despite medication. 
Sombra Warm Therapy helps with just that. It is specifically designed to relieve the more intensive, deep muscle pain and help the body relax. It has anti-inflammatory and stress-relieving properties, making it perfect for achy and stiff muscles. 
The cream delivers a controlled warming effect which helps sore muscles and joints relax within a few minutes. The solution is exceptionally non-greasy and absorbs quickly. 
Customers love its fine balance of delivering just the right amount of soothing warmth rather than the burning heat present in most pain-relief creams. It comes with a wide range of soothing ingredients, including camphor, menthol, and witch hazel. It has a mild orangey scent that fades away after a few minutes. 
However, it may be too strong for some people sensitive to fragrances. 
Noxicare offers quick relief from deep muscle pain with its deeply penetrating formula. Its main ingredient, turmeric extract, makes it perfect for relieving inflammation and bringing back flexibility in your muscles. 
Other ingredients include ginger, willow bark, rosemary, and holy basil extract. These work together to offer a well-rounded solution to any type of musculoskeletal pain. It is also free of any parabens and doesn't irritate the skin in any way. 
Designed by a certified interventional pain management specialist, the cream comes with well-formulated ingredients that are well-proven for their pain-relieving properties. It can take a little longer to show its effects compared to other creams. 
However, the solution is incredibly long-lasting and comes with strong soothing effects. If you are not a fan of creams that come with a cooling or warming effect, you will love the gentle action of this cream. 
Icy Hot Cream offers the best hot and cold therapy, perfect for achy muscles and stiff joints. The cream creates an intense cooling sensation moments after you apply it, resulting in immediate numbing of pain. It then helps soften the muscles and bring back flexibility with its long-lasting warming effects. 
It comes with 10 percent menthol, the highest in any OTC pain-relieving cream. To further strengthen the relief, it also includes methyl salicylate, which is often used to treat Rheumatoid Arthritis due to its powerful anti-inflammatory and counterirritant properties. However, its strong scent may be too much for fragrance-sensitive people. 
This cream is more appropriate for severe and stubborn deep muscle pain. If you suffer from stiff joints and muscles, this one can help you regain a fuller range of motion. 
Because it's designed to help with Arthritis, it does a magical job at relieving tenderness and swelling. Its main ingredients include diclofenac sodium, a popular NSAID used to relieve inflammation, and Isopropyl alcohol to deliver a cool soothing effect. 
This perfect blend of two ingredients helps it act as a counterirritant and anti-inflammatory cream at the same time. The solution is gel-based and absorbs quickly without feeling greasy throughout the day. 
However, it is not a quick-action solution and can take some time to deliver results. It also requires more intensive use of at least 4 times a day to see improvement. 
This one is excellent choice for active people who like to get the most out of their day. The cream comes with Trolamine Salicylate, which soothes sore and stiff muscles. It is also known as a "Before Exercise Cream" as it allows chronic pain sufferers to engage in intensive activities without straining the muscles. 
Using it before starting your day can help you prevent fibromyalgia symptoms in the first place. It can keep your muscles warmed up throughout the day, preventing them from becoming stiff and tender as you engage in daily activities. 
Other ingredients include Cetearyl Alcohol, Methylparaben, Stearic Acid, and Mineral Oil. It's also a good choice of treatment for preventing burning aches at night, which are often present with Fibromyalgia, and can help you sleep more peacefully. 
Overall, the cream doesn't come with any strong fragrances and can be used for a quick and long-lasting soothing effect. 
Blue-Emu offers a cost-effective solution for milder cases of pain where the deeper layers of muscle and nerves are not involved. It costs significantly less than most pain-relief creams designed for Fibromyalgia and offers a quick improvement in symptoms. 
The application will also improve joint pain, excessive strain from muscle use, and backaches. However, you need to use it generously and multiple times during the day to see the results. Moreover, it can be irritating to open wounds and should be used with caution. 
The manufacturer also states that it is appropriate for minor and temporary relief only. You may need a more potent cream such as those with Methyl Salicylate or Licodaine to relieve severe symptoms of Fibromyalgia. 
Purposefully designed by someone who suffers from Fibromyalgia herself, this certified cream offers a well-rounded solution. Frida Botanicals Magnesium Cream is not like any other musculoskeletal cream designed to be multipurpose. 
It comes with clinically certified organic ingredients that work to replenish the extracellular ionic magnesium present in our muscles. This helps the affected area quickly lose its tension, stiffness, and tenderness without dealing with any systemic effect. 
This is another great cream that packs both anti-inflammatory and counterirritant properties. The solution is all-natural and includes a refreshingly simple list of ingredients; menthol, camphor, arnica, and peppermint oil. 
It comes with a higher concentration of Menthol and Camphor, which help it deliver a stronger cooling effect, thereby resulting in quicker and more soothing pain relief. While it is free of any chemicals and parabens, the mixture is a little greasy. It comes with a few moisturizing ingredients to make it more absorbable. 
These can feel annoying if you use them on your hands, wrists, or feet while you need to get things done. 
Bengay Ultra Strength packs a highly potent solution that is effective for more severe cases of Fibromyalgia. If your condition causes excessively sharp and debilitating pain, this extra-strength cream delivers a deeply penetrative impact. 
It's formulated with Methyl salicylate, which is well-proven to relieve inflammation and stiffness in people with Arthritis. There are not many creams available on the market than come with salicylates which makes it a must-have for severe pain. 
Like other creams on this list, this one also comes with menthol and camphor for a soothing, cooling sensation. You must remember that salicylate-based creams should not be overused and can cause a risk of side effects and irritation. It's important to follow all the instructions properly and use them only when serious pain arises. 
Aspercreme comes with Lidocaine which helps numb down tenderness and muscle aches caused by Fibromyalgia. 
Lidocaine is one of the few potent Anesthetics available without a prescription and blocks the nerves from sending pain signals to your brain. It has a very watery solution and feels like a lightweight lotion when applied. 
This makes it easy to spread throughout the legs, arms, or back without needing to use a lot. It also makes a good alternative to other extra-strength pain-relievers that come with an irritating scent of menthol and peppermint oil. Just like salicylates, Lidocaine can also cause problems when overused. 
Make sure to use these only for instances of severe pain. It's also a good idea to use another cream for milder pain points and limit this one for particularly achy areas. 
This is another great all-natural solution for tough pain caused throughout the body. It comes with cetyl myristoleate, which helps with bringing back flexibility in muscles and affected joints. 
The concentrated dose of methylsulfonylmethane is also a plant-based ingredient that delivers quick relief from inflammation without causing any type of skin irritation. It is a more effective solution when you have deep muscle pain that also leads to nervous system problems. 
However, it is a bit pricier than the other options on this list. The menthol smell may seem too strong and irritating to some people. It can still be used on the legs and back without running into fragrance problems as it's not overpowering and fades away over time. 
It also comes with peppermint oil and camphor, which can further numb the pain by acting as counterirritants. 
When it comes to Fibromyalgia, most pain-relief creams with a strong formulation can prove highly helpful. However, if you happen to have any cuts or other open wounds in the affected area, you may need extra precautions. 
Neosporin Dual Action is designed to be a two-in-one solution that helps you deal with Fibromyalgia without irritating an open wound. Neosporin is the cream's active ingredient and a highly effective antibiotic. Its next best ingredient, Pramoxine hydrochloride, helps relieve any irritation or itching caused by the cut while also soothing the muscles. 
While it's specifically designed to be non-stingy, you should still use it with caution with sensitive skin. 
Another post that will interest you is about the Best 15 Office Chairs for Fibromyalgia Of 2022.
Frequently Asked Questions [ FAQs ]
Can Pain Creams Help With Fibromyalgia?
Pain creams are an excellent way to deliver high local concentration to the painful area. They help you avoid a systemic effect throughout the body and prevent dependence on NSAIDs and prescription drugs. 
How can I manage Muscle pain caused by Fibromyalgia?
Moist heat therapy is the best way to relieve soreness and calm the nervous system. When massaged into the affected muscle, the moist heat can improve blood flow and relieve inflammation. Using a topical cream with counterirritant properties can help greatly. 
Are Fibromyalgia Pain Creams Safe for Long-term Use?
Pain-Relief creams are the safest option for alleviating the nervous and muscle pain caused by Fibromyalgia. They don't come with a risk of dependence and addiction compared to most NSAIDs and opioids.
How Often Should Pain Creams be Used?
Most Pain-cream designed for multipurpose use and Fibromyalgia come with enduring ingredients that last throughout the day. Some low-strength creams may require application at least 3 to 4 times throughout the day. 
What are some side effects of muscle pain-relief creams?
Pain creams are a simplistic solution for relieving inflammation, tenderness, and stiffness. They usually do this with the help of natural or otherwise mild ingredients such as camphor, Arnica, and menthol. 
Salicylates and Licodaine are some of the ingredients that can cause redness, itching, and skin irritation in rare cases. They don't carry the severe side effects often present in alternative oral medications such as NSAIDS (GI irritation), muscle relaxants (sedation), and opiates (constipation). 
What can help you sleep with Fibromyalgia?
If you face a sudden surge in aches or swelling at night, a topical pain relief cream can numb down the pain to help you sleep more peacefully. They usually come with soothing cooling effects that relieve inflammation and block an overactive nervous system— the main cause of excessive pain.
Can muscle pain-relief creams be used with other medications?
Due to its transdermal application, pain-creams rarely interact with any other medication. Moreover, they only deliver relief through the skin and calm the nervous system without causing a systemic effect. 
This prevents it from engaging in the biological and chemical reactions of the body and cause any contraindications. 
Is Pain-relief for Fibromyalgia safe for Children?
Yes, children can use most topical pain-relief creams without facing any side effects or irritation. However, it's best to consult your doctor to learn about the appropriate dosage and frequency of use. 
Are Fibromyalgia Pain-creams safe for use during pregnancy?
While most pain-relief creams are safe for pregnancy, they still come with varying and multiple ingredients that can't be judged the same way. Some common ingredients, such as Lidocaine, Arnica, and Menthol, are safe for use. 
However, camphor is another common ingredient used to soothe the nerves and is not yet safety-tested by scientists. It's important to consult your doctor before using medication containing camphor.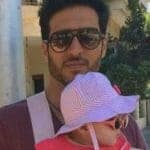 Hi, my name is Eddie, I am a professional trainer specializing in the elderly population and I'm also a website designer. I love training in the gym, going to the beach, traveling, and having good food.

I combined my love for sport and website designing to make "DisabilitEase" whose purpose is to help elderly and disabled people live a more full and active life, have more fun, and enjoy their unique journey despite any disability.