I made this site with the intent to ease the life of the disabled and a portable patient lifts for travel is a very important device for this purpose as it offers the ability to travel and move easily.
Therefore, I have researched this subject and found an amazing patient lift for travel in the form of the Easy Body Lift that is being sold on 1800Wheelchair.com.
There are lots of patient lifts available on the market for any specific need. In this article, I will pay attention to portable patient lifts for travel as I know that they are very important for people who want to travel without letting their disability to prevent them from doing so.
We have a related article for you, you can read Best Wheelchair for Grass, Gravel, Rough Ground & Air Travel.
There is a big variety of patient lifts that are suitable for traveling and the price range is great too.
In order to write about portable patient lifts for traveling, I first have to explain on patient lifts on general and the different types.
In my research, I also looked and checked a lot of patient lifts which are suitable for traveling and I added one of the best patient lifts which will not break your wallet.
Please note, my posts may contain affiliate links!, if you buy using one of them, you will pay nothing more, but I'll get a small commission, which keeps the lights on. Thanks!
Patient lifts – for safe transfer
People with limited mobility should occasionally get up from their beds or from the wheelchair on which they sit for quite a few hours.

Their movement is also important to prevent the formation of pressure sores, but also for other purposes, such as performing certain treatments, preventing muscle degeneration and mood swings, traveling, etc.

Because even the most powerful caregiver is not always able to simply carry another person, the need arises to invent an electrical or manual device that will allow the patient to be carried safely.
This is how the device called in the professional jargon the "patient lift" was invented.

Like I have mentioned, a great patient lift is the Easy Body Lift – Check it out on 1800WheelChair.com.
From Place To Place With The Click Of A Button
The patient lift is an arm-shaped crane, which is usually connected to a special hammock that can be placed under a person who is limited in mobility and placed in a lying or sitting position – according to need and convenience.

The lift itself is done by pressing a light button, which brings the hammock up and toward the place where you want to move the patient.

It is important to note that the lift is slow and that the patient is strapped into the sitting / reclining hammock so that the transfer is carried out in a completely safe manner.

Thus, with an easy-to-operate device, it is very easy to provide the patient with a safe and convenient way to move around without the hassle that was involved without the device.

The relief on the shoulders of the caregiver (literally) is obvious, so there is no doubt that the use of the patient lift is highly recommended when possible.
Different Types Of Patient Lifts
Today, different types of patient lifts are available, including:
Handicap patient lift – comes with a hammock and allows the lifting of the patient by pressing the button(in power patient lifts) or hand-operated, using hydraulic assists (Manual patient lift).
These could be heavy or static and will usually be used at home or hospital unlike the portable lightweight ones at the end of this list.
Heavy duty patient lifts – designed to carry overweight people (up to 275 kg) is suitable not only for disabled but also for weighty people who have difficult to move from place to place.
A patient lift that combines electrical and manual action – allows the patient to be lifted both by pressing the remote control and manually so that even if an electrical fault occurs, it can be used.
Portable and light-weighted patient lifts – a lift that can be moved and stored in an easy and convenient way.
The device is especially lightweight and its folding option allows it to be placed in the trunk of the vehicle and used outside the home or the medical facility.
This device is suitable for traveling and getting easily in and out of a car.
The fact that this lift is usually made of non-rusting aluminum makes it the most suitable solution for transfer to the bathroom.
Note that there are patient lifts that allow lifting a person from the floor and others are not.
It is very important to choose the appropriate device for the patient's needs and comfort so that its use will be efficient and convenient.
The Difference Between Patient Lifts And Stand Assist Lifts
It is important to note that one can also obtain a device called the stand assist lift, which, as its name indicates, serves to assist the patient to stand which is very important for strengthen the muscles and improve the overall feeling.
There is no doubt that this device is of great importance in the rehabilitation of patients and in helping to improve their feelings and quality of life, but they are not intended to transfer patients from place to place.
Therefore, if you need a solution that will allow you to lift the patient and move him from one place to another – you need a patient lift.
2in1 Patient Lifts(Stand Assist And Patient Lift)
While not so long ago people had to buy 2 different devices-for standing(stand assist lift) and for lifting(patient lift) which could be very expensive, today there are available on the market 2in1 lifts which serve both as a patient lift and a stand assist lift.

This solution is great for people who need a device that will help with lifting and standing and it saves a lot of money as it offers two devices in one.
In order to be 100% sure that you are purchasing the right product, it is highly recommended to consult with experienced professionals, who will direct you to the type of product you need and recommend the appropriate device.
Easy Body Lift – My Recommended Portable Patient Lift For Travel
This device is a great option for people with an active life that wants to travel. It is manually operated too(cheaper than the powered ones), it has the ability to be divided into 3 parts which make it portable and will fit almost any car's trunk.
The easy body lift is made of stainless still and chrome materials which make it perfect as a shower chair too(it comes with a special sling for the shower).
It is very comfortable and provides an easy sitting position and can save the need for a wheelchair as it serves as a wheelchair too(not in hard terrains).

It does not have the ability to lift a patient from the floor. This Great device is currently priced at 2499$. I find it best to buy on 1800 wheelchair.com
Product specifications:
Weight Capacity: 300lb
Product Weight: 60lb
Base Width (Open): 23″
Base Length: 34″
Front Wheel Size: 6″
Rear Wheel Size: 5.5″
Easy Body Lift Video
Patient lift rental
The price of a patient lift can be very expensive. However, there is no doubt that the use of the device greatly improves the quality of life of both the patient and the caregiver, so it is definitely worth buying a new lifting device, which comes with a full product guarantee and will serve you best.
However, it is also important to know that today there is a possibility to rent a patient lift manufactured by leading companies, which can certainly meet your needs.
If you intend to rent such a device, it is important to make sure that in case of any problem you have someone to turn to, and that if this happens, you will receive a professional and fast repair service that will allow you to return to use the device quickly.
I hope that I helped you with your search for a portable patient lifts for travel. Please share your thoughts and ideas with us in the comments below.
Here is a related article that I'm sure that will interest you about the best wheelchair accessible camping tents.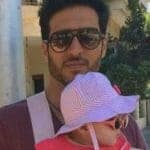 Hi, my name is Eddie, I am a professional trainer specializing in the elderly population and I'm also a website designer. I love training in the gym, going to the beach, traveling, and having good food.

I combined my love for sport and website designing to make "DisabilitEase" whose purpose is to help elderly and disabled people live a more full and active life, have more fun, and enjoy their unique journey despite any disability.