When a person becomes disabled, they quickly realize how different and how difficult life can be. Whether it is a long-term disability or a short-term disability, everything turns upside down.
The primary example is crutches. If you have ever broken your ankle or leg and had to get crutches in order to walk, you know what I mean. Things like cooking food, doing laundry, going out, using the restroom all become a burden.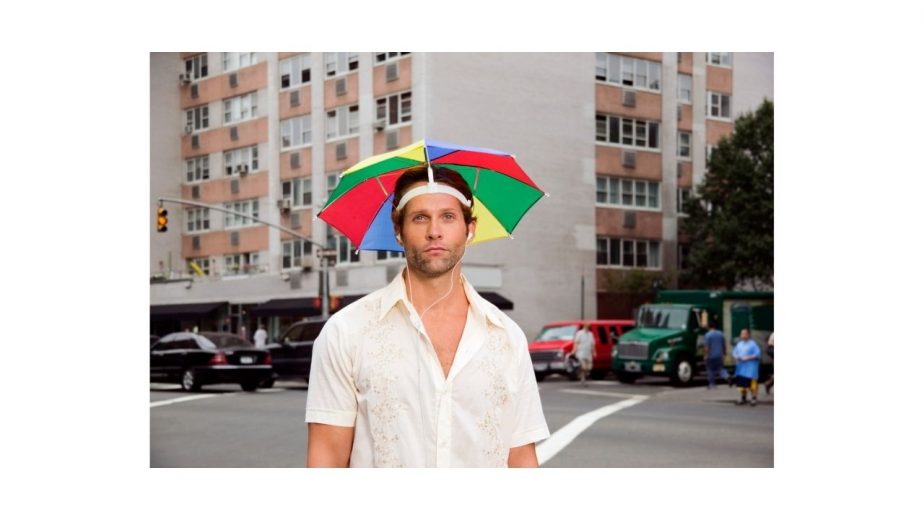 And if you add rain to the mix, everything becomes ten times worse. It's not fair that people with crutches can't go out in the rain. Some might be okay with it, while others are not.
Another post that will interest you is about the Can Using Crutches Make You Stronger and Lose Weight?
If other people don't stop their life because of rain, why should you? One of the main problems people with crutches have is using an umbrella when it rains. It's already really inconvenient to use an umbrella, add crutches to the mix, and it's near impossible.
But I got your back. Today we will go through the best ways to use an umbrella WHILE you are using your crutches. So without any further ado, let's get started. 
Tips and Gadgets to Use Umbrella When Using Crutches 
Probably the best Umbrella for people with crutches is the umbrella hat, also referred to as a fishing umbrella.
The umbrella hat is light, cheap, and doesn't require you to hold it as it sits on your head just like a hat.
The first gadget on our list is the hands-free umbrella by Primo Supply. Imagine a kind of backpack on your back, but just for your umbrella. This is what it is.
The umbrella is a 3-fold design, meaning it can be taken anywhere, and it also has angel adjustments to protect you from the rain properly.
The best part is that it protects you from UV rays as well and not just the rain. So if you are out and about on a hot sunny day, this gadget should be your companion. 
Moreover, this hands-free umbrella has padded shoulders, so you remain comfortable (because the pain from the crutches is already enough) and backplate adjustments.
It is also made up of impact cloth as well as premium stainless steel. The stainless steel is coated with black plastic to ensure its durability and does not chip off. 
This gadget is another option that you can use and is also very similar to the first gadget. I know, according to the name, it is marketed towards to be used when trekking, but you will have that issue everywhere.
Unfortunately, in this case (and generally), not many products are marketed towards people with crutches or even people with disabilities. This makes finding them all that much harder. 
BUT this specific gadget works perfectly fine if you have crutches. This hands-free umbrella also has a carrier system, meaning you have this backpack sort of thing to wear on your shoulder.
This way, you can attach your umbrella to the straps on the back and use your hands for the crutches. The straps are entirely adjustable based on your size as well as your needs and can also be easily secured using clips. 
Additionally, all the materials are a hundred percent synthetic, so comfort is also guaranteed. 
Next on our list is an umbrella holder by Brella Bag. It is one shoulder, crossbody bag (or a tote bag, if that's what you prefer) with a section to insert your umbrellas into.
Not only that, but this umbrella holder also had space for you to keep other stuff—keys, wallets, books, etc. So not only do you not have to worry about holding your umbrella with crutches, but you also Do not have to worry about holding other items, such as your cell phone, while using crutches.
This way, you can also protect them from the rain because no matter how much a company brags about their mobile being waterproof, l will never, and I mean never, believe them. 
However, there is an issue with this umbrella holder. It only comes with the bag, which means you have to get your own umbrella that fits in the space given. So that might be a hassle.
Moreover, this product has mixed reviews. Some have loved the product and are really happy with the purchase. In contrast, others have complained about the umbrella not sticking in properly, hence moving everywhere, so people HAD to use their hands to work properly.
And that it is not suitable to use on windy days. So I can't say if you should buy this product or not, it is up to you. According to the reviews, is it the best option out there? No, it is not. But it is AN option. Just be sure to buy it beforehand to see how it works, instead of being stuck in the rain… completely helpless. 
The walimax pro swing hands-free umbrella is said to be perfect for people who are photographers as well as hikers. So it HAS to work for people with crutches (right?).
Again barely anything is marketed towards you guys, so most stuff is just…a question mark. BUT moving on, the walimax pro umbrella carrier protects against heat, rain, and UV rays. The umbrella's length is also adjustable up to one meter, so you can fix it according to your height and needs. 
When it comes to the umbrella itself, the material is very light and tear-resistant, so that's a plus. It also has a large diameter, around 114cm (hundred and fourteen centimeters), so it can protect you fully. The padded shoulders also provide you with extra comfort. 
So here you go, an array of options for you to choose from to use an umbrella while using crutches. Some of these options are surely better than others. Some are more obscure than the rest.
But it all depends on you and your needs. One product might work on one person but not on the other. So you have to be careful and do your research before choosing. And if you are too lazy for that, just pick one and try your luck.
I have said this a few times in the articles. Unfortunately, none of these products are marketed towards people with crutches. It is always for people who are hiking, photographers, etc. I mean, I'm not saying that products should not be marketed towards them.
Still, disabled people (temporary or not) need representation in the marketplace. So what I mean to say is you can't rely on these products a hundred percent. There might be some adjustments you will need to make to guarantee your protection.
One example can be you invest in some rain guards. They protect you from slipping, therefore are very helpful. You can also try shifting to a wheelchair. I know some people might not like it, but it's better than you risking your safety. 
Alas, if nothing works, get an umbrella holding buddy. That is bound to work. You can ask a friend or a family member to help you by holding an umbrella over you as you are working.
I understand that asking for help, for some people, might be really difficult, but think of it as a give-and-take. They help you, and in the future, you help them. Everything gets canceled out, and so you do not have to feel bad about asking for help. See? That's logic. 
All in all, I hope this article was of at least somewhat help and has at least given you an idea as to what you need to do. So, now I hope you can enjoy the rain!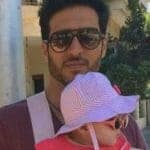 Hi, my name is Eddie, I am a professional trainer specializing in the elderly population and I'm also a website designer. I love training in the gym, going to the beach, traveling, and having good food.

I combined my love for sport and website designing to make "DisabilitEase" whose purpose is to help elderly and disabled people live a more full and active life, have more fun, and enjoy their unique journey despite any disability.