It's a truth in the present era that everyone of age has got to find some job to live. How long can one live off like a sponge to one's parents or guardians? Monica from F.R.I.E.N.D.S said to Rachel in season one, "Yes, we all have jobs. You see, that's how we buy stuff". 
But life's not so simple and fair with all. Unfortunately, some people develop a bunch of symptoms collectively referred to as "Fibromyalgia Syndrome."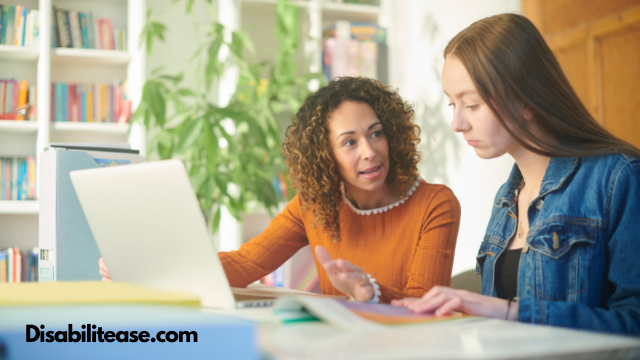 This syndrome prevents them from working normally and adequately performing daily functions and tasks. Fibromyalgia can be frustrating for such people as they have to depend on others to carry out most of their tasks, but it is not their fault.
Here is a related article that might interest you on the Best 19 Creams for Fibromyalgia Of 2023.
So, the million-dollar question is, what could such people do to earn their bread and butter without being too much of a burden on anyone? 
Keep reading through the following article because, by the end, you will have some idea of what could be done? But before jumping right into it, let us first look briefly at what Fibromyalgia syndrome is?
What Is Fibromyalgia Syndrome? Best Careers For Someone With Fibromyalgia?
Fibromyalgia syndrome is a condition that affects one's muscles and bones alike. This anomaly makes it one of the worse conditions that any human can be in. It can develop at any age between twenty-five and sixty. 
Only few in the United States, over twelve million people are suffering from fibromyalgia disease, making it the second most common medical condition. And studies have shown that women are more prone to get this disease than men.
Experts are still struggling to pinpoint the cause that primarily triggers Fibromyalgia. However, the following are some of the assumptions that have been made by medical scientists based on statistics and observation:
infection
hormonal fluctuations
genetics
physical stress and/or
psychological stress
Various experiments and observations have also suggested that more than one of the abovementioned factors can combine to trigger this condition.
It is not easy to identify and diagnose Fibromyalgia because of the lack of evidence in blood test reports and X-ray scans. But the symptoms that appear collectively (which makes it a syndrome) can be an identifying marker for the physician or consultant. 
These symptoms, however, also appear alongside other medical conditions like osteoarthritis, bursitis, tendonitis, etc.
Body pain that lasts three months or more is also a sign of danger, along with several other symptoms, which might include:
tender points or low endurance of pain
fatigue
depression and anxiety
headaches
"Fibro Frog" (or the difficulty that one experiences while focusing)
cramps in abdomen
numbness or tingling in the hands and/or feet
Stiffness in joints
These symptoms can be problematic for people to find suitable jobs in a relevant field. But fortunately, some suitable options are available. 
These jobs can be helpful for people who have Fibromyalgia to cope with their medical condition while effectively meeting their financial needs. 
Such jobs are flexible enough to motivate patients to manage their work with minimum stress and provide a conducive work environment without compromising their comfort. 
The pain, that patients go through, usually affects their everyday work routines, productivity, and the quality of their work. Such patients are likely to either change their jobs, get fired, or retire earlier than most others of their age.
It is desirable for such people to get into jobs that pay off well to meet their hospital bills and other expenses and not affect their health and comfort simultaneously. Given the additional symptoms of irregular sleep patterns, disturbing bowels, depression, and anxiety, it may be hard for patients to focus and concentrate on their work effectively.
So, naturally, anything they would do involving physical work would be done inaccurately, less precisely, and improperly. It is recommended by the experts that such people should try and find work that can be done mostly from home.
It is tough to decide if one should continue with one's full-time job or leave it in the wake of their medical condition. It is advisable to decide by consultation with one's doctor, who would help one identify the severity of the condition. 
Those at an initial or preliminary stage of the disease can take the liberty of working full-time with their current jobs by making necessary changes in their daily routines after medical consultation.
However, those at an advanced stage of the disease must take a break from long working hours and discontinue their discomforting jobs immediately. They should stay home, do whatever is necessary for their comfort, get medical assistance, and find other virtual jobs which can be done from home.
Here are some options that such patients may consider.
1. Online Bookseller
Selling books is an excellent option to make a reasonable monthly amount. One only needs a little investment that one can easily find through savings or loans. Patients can buy some books from a bookstore or a local library, or if they can manage, they can also go for a more extensive start-up. 
Which books to buy initially can be problematic to find out, but again, it's an easy catch in the beautiful age of technology we're living in. The highest-reviewed and best-selling books can be found through a google search or an app. 
So, if getting out of the home is possible, it's a good business idea that requires less effort and pays off well.
2. Administrative Assistant 
If online selling is not something someone is looking for, then assisting in administrative tasks can be of interest to one. This method might be intriguing because it does not involve a lot of physical crunches, EXCEPT typing. This might be a flexible job, so necessary movement to keep the flow of blood normal is possible during breaks.
3. Merchandiser
The work is flexible as the work is owned by the patient themselves so that they can work comfortably as per their own choices. Merchandisers are hired by retail companies to perform the following functions:
a good representation of the product(s) in stores
straightening the items
putting out back stock
One can work as long as one feels comfortable. This means that if one feels that the work performance is affected, one can restrict to working only a few hours every week. 
On the other end, if the discomfort of the disease is not too much, one can adjust the work hours accordingly. Since companies are usually flexible with deadlines in getting such work done, one can minimize or maximize one's efforts while keeping one's health parameters in view. 
4. TeleCommuting
One of the most common careers people usually take up in such circumstances is telecommuting. Many companies do not require such employees to be on the office premises or even in the same city. This remote work makes itself highly desirable for people who have speaking skills to work with a foreign company without even being there. 
Suppose one gets a job with a company that requires cold calling or telecommuting. In that case, there are chances that one doesn't even have to pay for the computer, internet, and phone as in many cases, all these necessary items are provided by the company to the employee.
5. Writer
Fibromyalgia patients who can write independently don't have to worry as they effectively possess the art of writing. 
Sometimes, the symptoms might get in the way and hamper concentration; with proper medication, writers can get back on track. They should look out for work with independent agencies, allowing them to work at ease. This might sometimes get on to some people's nerves as they struggle with the inactivity their condition imposes. 
However, the silver lining is that they still manage to complete the task assigned to them. And one task off the list can make them feel better and motivate them to write other ones relatively quickly.
6. Inside Sales
An inside sales career can be of interest to those who are friendly and like to help people get through their struggles. Inside sales involve customer support to facilitate placing orders, following them up for deliveries, etc.
Flexible work hours also make it quite desirable a job to take up as it hardly involves any manual labor that could prompt musculoskeletal pain.
7. Freelance Graphic Designer
Graphic design is the name of the game today. Many companies need graphic designers to execute their marketing strategies to up their game in the virtual world. 
Thus, any person who has Fibromyalgia, and possesses the necessary skills, can make an absolute fortune by working at their ease. Such people can start by approaching smaller local companies and making them up the ladder in the corporate world. 
And all this can happen at the dispense of one's own comfort due to the flexibility that freelance work provides.
Conclusion
Fibromyalgia is a hectic disease but there are still some options that can benefit these patients well. The above mentioned careers are the best for people who are suffering from this disease.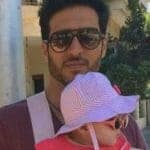 Hi, my name is Eddie, I am a professional trainer specializing in the elderly population and I'm also a website designer. I love training in the gym, going to the beach, traveling, and having good food.

I combined my love for sport and website designing to make "DisabilitEase" whose purpose is to help elderly and disabled people live a more full and active life, have more fun, and enjoy their unique journey despite any disability.