Senior people have more extra time when they retire. They try to keep them busy to pass their time conveniently. Some older adults like to spend time with technology. They can watch their favorite shows, news and can read books as well.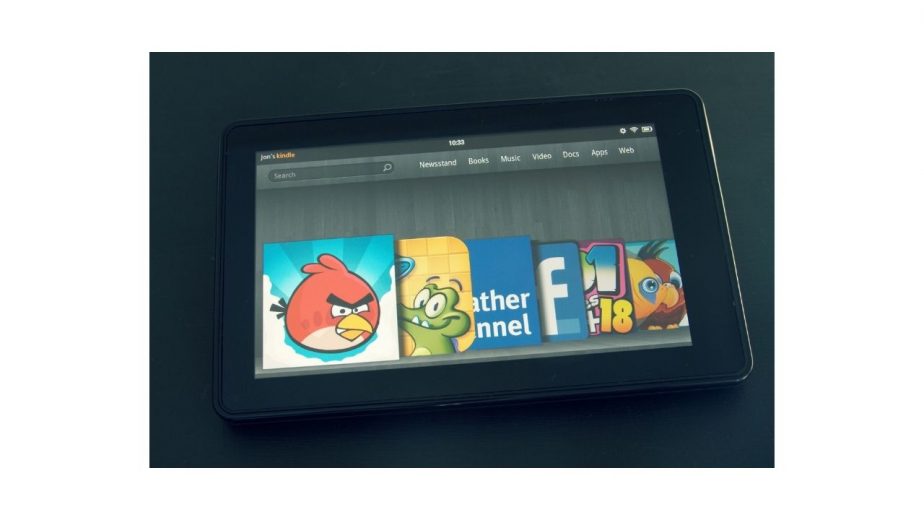 Reading books on a gadget can be very helpful as elderly persons can zoom in and zoom out according to their needs. There is no need to buy new books. You can easily download them on your tablet or kindle and can enjoy reading. 
Here is a related article that might interest you on Best Laptops, Kindle, and Tablets for Dyslexia 2023.
Kindle fire is one of the best e-readers that older adults can find helpful. Seniors can find out any book they want to read. In addition, these devices are available at a very reasonable price on Amazon and other online marketplaces. 
Some kindles only work as simple e-reading gadgets; some are like tablets that offer more specifications. 
Top 7 Kindle Fire for Seniors
Being the best e-readers, the kindle product is very much different from tablets. There are plenty of other features these products are offering to their users. A study says that these gadgets improve the quality of life of elder persons.
If you are looking to set up a kindle fire for seniors for e-reading, look at these gadgets. They have the features of tablets as well, have a look at them:
1. Kindle Fire HD 10 
This product is right now the best kindle fire gadget you will find in the market. With 10.1 inches of display and high-quality screen resolutions, seniors can watch their favorite shows. It works as a tablet as it offers all the features that a tablet includes. You can also play games and pass your time by exploring applications.
The octa-core processor and 3GB of RAM do not let the gadget lag. This amazing Kindle fire tablet is available in different colors. It is more than an e-reader as you can access the digital library to make your time interesting. So, buy it from here and make your free time interesting.
2. Kindle Fire 7
With 7 inches of a large display and up to 32GB of storage with an expandable memory slot, this kindle fire is one of the most affordable and feature-rich gadgets. As compared to the original Kindle, this e-reader or tablet is almost 40% faster.
Plus, you get more memory and good battery life. With the extended battery, you will not get interrupted in the middle of your favorite show or while reading a book. Seniors will be happy to see that there is plenty of reading material available. These include magazines, newspapers, and millions of books to read. You can get this one from Amazon.
3. Kindle Fire 8
This kindle gadget was launched after the Kindle Fire 7, and it offers better features. With 8 inches of display, you can watch your favorite shows on a bigger screen and read your favorite books more clearly. In addition, it offers excellent battery timing of 10 hours, whether reading books or watching your favorite shows.
Apart from reading books or watching movies, Kindle Fire 8 has a microphone and dual stereo speakers for video calls. This incredible gadget can help your elders to get connected with their loved ones. You can get this inexpensive product from Amazon.
4. Kindle paperwhite
This e-reader gadget has an anti-glare screen that makes your reading very easy. Its back is a comfortable, rubberized one that prevents the kindle from slipping from your hands. This is not the gadget that you can only use for reading in the daylight. It has five LED lights that allow you to read even at night.
The display of 6 inches allows you to read every word clearly and comfortably. If you are looking to set up a Kindle for an elderly person that gives a promising battery life, then the Kindle Paperwhite is the one you should consider. Another feature that makes it a must-have gadget is, it is waterproof. You can get this one from Amazon too.
5. Kindle oasis 
If you are looking for a kindle for someone who likes to read or watch before getting sleep, consider buying a Kindle oasis from Amazon. This is a perfect late-night gadget with a warm light feature so that your sleeping partner cannot get disturbed. It has a comfortable grip, and a strong frame made up of aluminum with a thick glass display.
The 7 inches screen offers a clear display. If you have an eyesight problem, you can turn on the blue light eye strain to use it without harming your eyes. In addition, it has a storage of 32GB that allows you to have a huge collection of books. 
6. Kindle Fire HD 8 plus 
If you have a less budget and still want to have a Kindle, Kindle Fire HD 8 plus is the perfect choice for you. Now, you might be thinking that it is a cheaper one so it will not be offering good features. However, this is a cost-effective gadget as far as Kindles are concerned. Now, have a look at its features to clear your doubt.
The 8 inches HD display screen allows you to watch your favorite shows and read your favorite magazines. It has a quad-core processor and 3GB of RAM that does not let you wait while streaming. The battery life is amazing, so get this one from here before getting out of the stock.
7. Kindle fire 7 kids edition 
Do not take this one as a toy. It has a more firm outside case so that your senior could watch movies on their favorite channels. There is a 2-year warranty as well. It has pre-installed applications for your grandkids.
It does not mean that the new apps can't be downloaded or the previous ones can't be removed. Your grandkid can download applications according to their taste. It has a 7 inches display and 16GB of internal storage. It is available in different colors; choose your favorite one from here. 
Before buying Kindle Fire for any elderly person, remember these options.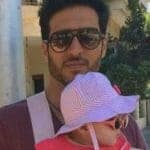 Hi, my name is Eddie, I am a professional trainer specializing in the elderly population and I'm also a website designer. I love training in the gym, going to the beach, traveling, and having good food.

I combined my love for sport and website designing to make "DisabilitEase" whose purpose is to help elderly and disabled people live a more full and active life, have more fun, and enjoy their unique journey despite any disability.