In the early days, people suffering from physical disabilities depended upon caretakers for any movement. Imagine a scenario where a person lives alone and sustains a wound keeping her/him from squatting down or bending over on the ground. Now, where will they get help? 
In today's era, technology blessed people with solutions and problem-solving capabilities. Grabber and teacher tools work as an extension to a person's arm.
Here is a related article that might interest you on Disabled And Elderly Back Pain Solutions And Tips!
They are short or long, lightweight aluminum shafts that people can use to cope with their everyday routines.
Life can get challenging for people with limitations. A phenomenal invention such as this one has brought a sense of relief for people with disabilities. 
How To Pick The Correct Reacher/Grabber For Yourself? 
To pick the correct grabber/reacher, you need to determine its use. With a high weight capacity, the sturdy model will do well for people who need to lift heavy objects frequently. If someone doesn't have a lot of strength in their arms, every extra ounce can help them pick up things comfortably.
Some of the grabbers/reachers have small-sized metal magnets in their gripping tips. That can be beneficial while picking up small metal items. 
Another feature to consider while buying a grabber is the locking jaw. Most reacher grabbers open automatically; once you release the trigger.
However, some can get locked in place. You can continue grasping items without putting any pressure on them the entire time. For people who have arthritis, that can make using one less painful. 
Here's A List Of The 10 Best Reacher Grabber Tools For The Elderly And Disabled In 2023
1. Tacklife RG01
The Tacklife grabber has an angle-adjustable arm that allows you to reach items in places where you generally wouldn't like shelves and high cabinets. 
Features:
Angled arm of 0-180°
Rotating head of 90°
It carries a load of 12 pounds or less.
Pros:
Ergonomic, soft grip for everyday use. 
4 inch opening of claws. 
Sold frame, light construction. 
Cons:
Length isn't very long. 
It wears out quickly.
Gripping pressure seems weak.
2. Vive LVA1001
This model is a unique one as it has finger-like claws and it features rubber suction cups. That allows you to use it on fragile items like cans, light bulbs, or rounded objects. 
Features:
Suction-cup tips allow users to pick up objects smoothly. 
Ergonomic trigger provides gripping power. 
Lifetime cashback guaranteed. 
Pros:
Highly durable because of high-quality aluminum materials. 
The built-in hanger comes with a grip. 
Cons:
32-inch length can seem shorter to some people. 
3. Professional Unger Nifty Nabber
Professional Unger Nifty Nabber has a 2.5 ft shaft. Thus, you can pick all the pesky items that you cannot lift without bending. It also has a magnet to pick all tiny objects. 
Features:
It carries a load of up to 8 pounds.
Magnet to pick up metal items.
The aluminum pole is light. 
Pros:
Handles heavy items with ease
Strong gripper
Cons:
Uncomfortable reverse trigger grip 
Fixed gripper head.
4. RMS handi-grip
You can always spot the RMS hand-grip because it has bright yellow accents on it. If you're one of those people who find longer lingers unwieldy, this 19 inches grabber is perfect for you. 
Features:
The easy-grip handle provides a soft grip. 
Rotating rubber jaw that has an accurate finger-like tip. 
100% guaranteed satisfaction.
Limited lifetime warranty. 
Pros:
The ideal length for everyday needs. 
Soft textured grip
Solid construction with top-notch materials 
Cons:
The length could be short for some people. 
The arm doesn't retract, fold or extend. 
It doesn't handle heavy items well.
5. Zayad grabber (foldable)
This foldable grabber comes with jaws coated with rubbers. They provide you with a secure grip on most objects. It's a smart choice if you're on a budget. 
Features:
The design is light and has an aluminum alloy construction. 
Easy storage due to foldable design. 
Textured rubber tip allows handling tiny objects. 
Pros:
The foldable arm makes it convenient to use. 
The head can rotate in 90° increments. 
It holds objects less than 5 pounds. 
Cons:
Cannot hold large objects 
Non-adjustable length 
Grip trigger isn't comfortable
6. Ez 40s Arcmate
The EZ 40s Arcmate is a sturdy model that allows you to reach items that are far away. It has steel fingers that are rust-proof and stainless. 
Features:
No-rust, sturdy construction
It has a large and more comfortable handle.
Stronger cup grip
Pros:
Apt for commercial use 
Rubber suction cup tips are replaceable. 
Cons:
No complaints by customers 
7. Soft-grip RMS
The Soft-grip RMS offers a user-friendly design. The design makes it convenient to store and use. You can fold it in half and attach it to a wheelchair. 
Features:
The ergonomic handle provides a soft grip
Magnetic tips help pick up small objects 
High-quality aluminum
Limited lifetime warranty
Pros:
Easy to fold and unfold 
Sturdy construction
Can fit into a backpack (portable) 
Cons:
It doesn't have a latch
Cheap metal 
8. P-331 Pro PikStik
The P-331 Pro PikStik has a handle that requires an inch of depression to close the jaws of the tools. It has texture tips that enhance the grips. 
Features:
Ergonomic design with 360° rotating jaws
Picks up objects of any size
Strong gripping strength 
Pros:
Useful rotating head
A variety of lengths available 
Easy to operate
Cons:
It doesn't pick up small items well.
The jaws don't have a lock.
9. BirdRock pick up tool 8500
The jaws of this model are so firm that when it closes, it can hold onto a paper's sheet. It can also hold onto remotes, cans, and phones. 
Features:
The rubber jaw makes it easy to pick things and reduces strain. 
The articulating rubber head pinchers allow you to adjust the grabber by turning 90°. 
Soft grips with rubber padding on the handle. 
Pros:
Strong grip
Easily adjustable
Decent trigger hold
Cons:
10. Duro-med grabber with a rotating claw
This model contains a trigger that is in line with the pole. That's a design most people love. You can use it to pick things fallen on the floor or straight ahead. 
Features:
360° rotating claw
Magnet on the handle 
Enhanced grip due to rubber cushion tips 
The trigger is easy to use 
Ergonomic design
Pros:
Adds to your hand strength 
Increases your reach 
Perfect for garage, workshop, or home use. 
Cons:
Not foldable 
The magnet doesn't work
Not durable 
Frequently Asked Questions:
What does a grabber tool do for the elderly? 
A grabber refers to a mechanical handheld device. It adds to the length of your arm so that you can get hold of things that are out of your reach. The elderly can use it to do activities in the yard, pick up trash and put items in tall cabinets. Essentially, a grabber tool will act like a rotating heat that can fit into tiny spaces like under the TV stand or behind any couch.  
How much does a grabber tool cost? 
There is a range of options in the market for grabber tools. They can range anywhere from $5 to $500. 
What should you consider while buying a grabber tool for the elderly? 
Here are a few questions you need to ask yourself before purchasing a grabber tool:
• Does its head rotate to give access to confined and small spaces? 
• What is the load capacity? 
• Do you need it to pick up big or small things that are out of your reach? 
• What is the handle's style?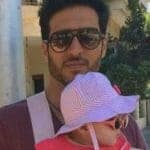 Hi, my name is Eddie, I am a professional trainer specializing in the elderly population and I'm also a website designer. I love training in the gym, going to the beach, traveling, and having good food.

I combined my love for sport and website designing to make "DisabilitEase" whose purpose is to help elderly and disabled people live a more full and active life, have more fun, and enjoy their unique journey despite any disability.