There are many questions in people's minds about the best lighting bulb for individuals with low vision or who are suffering from visual impairment.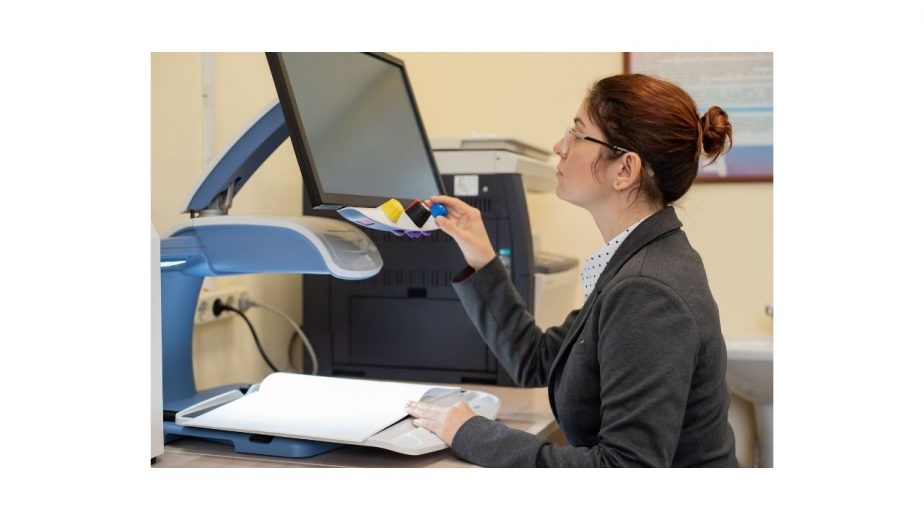 Many people have often suggested that one type of light is better than the other, but their suggestions lack proof. In this article, we will share the best light bulbs for visually impaired individuals.
Another post that will interest you is about the Best Fitness Trackers & Smartwatches For Elderly, Blind & Visually Impaired.
Here is some of the basic information relating to the subject followed by the recommended practices to provide a safe and secure atmosphere for people with visual impairment. 
Types Of Lighting Sources For The Visually Impaired
Numerous distinct types of lights carry their own different characteristics. These are as follows.
Sunlight – Natural Daylight
Natural daylight or sunlight can be called the best type of light, but it has its consequences. The problem with natural sunlight is that it can cause irritation in the eyes of people who have low vision. The glares could cause severe damage to the eyes of the individuals.
Full-spectrum light bulbs
Full-spectrum lights are the closest options available to the actual sunlight. These lights cover almost the entire range of colors and peaks in the blue light spectrum. Blue Light is solely responsible for the glare. According to some studies, intense exposure to blue light can cause severe damage to the retina.
Incandescent bulbs
Incandescent bulbs were mainly used up until 2010. These were installed in the tables or desk lamps until people moved over to more modern bulbs and lights. As the incandescent bulbs have a yellowish correlated color temperature of almost 2800K, it is the safest option for retinal health and is soft on the eyes too. However, incandescent bulbs aren't entirely suitable for contrast, the economy of accurate perception of colors; that is why incandescent bulbs were discontinued.
Tungsten-Halogen bulbs
Tungsten-Halogen bulbs give out a bright warm light that is about 3200K. Although it is suitable for enhancing the overall contrast, the heat intensity of the lamp can prove to be hazardous for people with severe visual impairment. Tungsten-Halogen bulbs can become a source of discomfort if used in table lamps.
Fluorescent Bulbs
Fluorescent bulbs are bright and economical. These lights are often found in public spaces. Most modern fluorescent bulbs are located in the warm white range of about 4500K. They hence are safe for people with low vision or visual impairment.
Light-emitting diodes
Light Emitting Diodes or LEDs are the most efficient, durable, and finest option out there for people suffering from vision issues. Although it is expensive than some of the other options out there, these last long and are comparatively cheaper when compared in the long run. However, there are some strings attached with LEDs too. For people with low vision or a visual impairment, keeping the LEDs away from their eyes is recommended as it carries a potential risk for retinal health. 
On the other hand, a small array of LEDs can be a source of excellent and safe lighting. That is why for task lighting, it is recommended that the lamp be placed in an adjustable fixture to change its position easily. 
Here is a related post that I have just written that you need to read, it's about the Best And Worst Font Types & Colors for the Visually Impaired.
Best Low Vision Table Lamp
Best Low Vision Table Lamp by LUXO comes with a 360-degree rotation capability, meaning that one can easily rotate it to their preferred position. It also encompasses a control knob that can go as high as 45 inches and comes with a 23-watt fluorescent lightbulb.
It can easily be operated by a person with low vision. It has an ON/OFF button that the gentle touch of the finger can easily manipulate. Because of the fluorescent bulb and the spiral design, the lamp is the perfect choice for people with low vision. When compared with competitors, it is durable and practical as compared to others. 
Best Low Vision Desk Lamp
Saying that it is ranked on Amazon as its personal best would be sufficient to say that it is by far the most popular Low Vision Desk Lamp in the market right now. The TaoTronics LED Desk Lamp can provide lighting and comfort designed just for a fraction of the price.
It comes with a primary brightness adjustment level. It has 5 LED color models and brightness levels, meaning that one can easily switch from one color to another. It has tilting and swivel abilities on its head and base. This makes it a perfect choice for people with visual impairment.
On top of that, the lamp comes with a USB charging port that is pretty convenient for people who want to charge their gadgets simultaneously.
Best Low Vision Floor Lamp
It has been ranked as the best seller and is on the top of amazon's choice for floor reading lamps. Best Low Vision Floor Lamp comes with the ability to provide dimmable lighting and encompasses three different colors along with five brightness levels.
It is a versatile light source and can easily be converted into a desk lamp. This means that it is best for people with low vision or visual impairment as they can use Best Low Vision Floor Lamp for more than one project. It is pretty affordable and is the only possible solution for people with temporary low vision or visual impairment. 
Best Low Vision Magnifying Lamp
For individuals who want to enjoy knitting or sewing but can't because of low vision or a visual impairment, Best Low Vision Magnifying Lamp is the only potential solution to their problems. It is complete with its own three diopter glass magnifying lens.
Now people with low vision can also enjoy cross-stitching, painting, and sewing with this Best Low Vision Magnifying Lamp. It features swinging arms and a magnifier that anyone can easily use. Makeup artists and beauticians can also use the cool-white light emitting from the lamp. 
Best Low Vision Reading Light
Although it is smaller and cheaper than its competitors, it is more practical and efficient. It is extremely portable and is beneficial for people with low vision. It has many features, such as it can clip onto a book and can easily be folded for storage.
This low vision light is the perfect choice for those who want to enjoy a story before they go to bed. On top of that, Best Low Vision Reading Light comes with nine different lighting modes and also encompasses a cushioned clamp in order to prevent page damage.
How Is Low Vision Lighting Used?
Low vision lighting is used in such a way that the glare can be minimized. It is placed below eye level so that anyone can enjoy reading or perform any activity without any exposure to the visible glare. It doesn't matter if it is a desk or floor model.
The lamps mentioned above must be positioned so that they are closer to the project of focus to prevent shadows. Additionally, these lamps can easily be lifted up and taken anywhere when there is a power outage to assist with night vision.
Recommended practices for better lighting
Here are some of the recommended practices that you must adopt if you have a visual impairment or low vision:
The focus of the light must be where it is needed. 
The aim of the light must be on the project at hand.
Dimmer switches must be installed in order to control the amount of light in the room.
If the light is needed in the kitchen, lights must be installed under the cabinets or near work areas.
It is recommended that if you have a visual impairment, extra lights must be installed in places where you feel difficulty while moving, such as stairs and hallways.
The switch plates must be installed inaccessible locations.
Recommended Low Vision Reading/Task Lamps
The lights mentioned above aren't the only options out there. Here is a list of criteria if you want to choose the brightest and safest lighting for yourself.
Firstly, you should always go for LEDs. These are comfy, safe, and economical.
The CCT range must be between 3000K – 4800 K for keeping the eyes safe.
The brightness range of these lights must be between 1000-2000 LUX.
These lights must be easily dimmed if needed to prevent eye strain.
The lights you are choosing must have an adjustable fixture in order to prevent glare.
The product that you choose must be economical and should not be expensive.
Bottom line
It doesn't matter if these lights are required for assistance while working or performing any other activity; low vision lamps are ideal for visually impaired people.
There are plenty of brands available out there. By checking the points mentioned above, anyone can easily choose the ideal option.
Even with people suffering from vision loss, these products can work like a charm. Compare and contrast some other products on amazon and choose the option that suits your needs.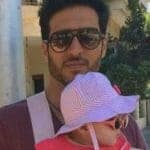 Hi, my name is Eddie, I am a professional trainer specializing in the elderly population and I'm also a website designer. I love training in the gym, going to the beach, traveling, and having good food.

I combined my love for sport and website designing to make "DisabilitEase" whose purpose is to help elderly and disabled people live a more full and active life, have more fun, and enjoy their unique journey despite any disability.