Poor lighting inside your home is one of the reasons why Glaucoma patients face more problems. 
Glaucoma patients often wonder why they can't see as clearly as they see during their eye tests in the clinic. The reason is simple; those living with Glaucoma patients install lights in the home according to their vision instead of according to the ones having Glaucoma. 
Glaucoma patients have reported that they experience more sight difficulties inside their home compared to optician's clinic. Better lighting at the clinic helps them see better. 
Also, you have to check out my post on the Best 6 Computer Games And Apps For Parkinson's Patients in 2022.
If you or your loved one has Glaucoma, then you should equip your house with better lighting. 
Here, we'll look into how you can Glaucoma patients should be managed with better lighting. To find out what kind of lighting you should install in the house, keep reading this.
Before we jump into the best lighting equipment, let's find some important lighting tips for Glaucoma patients. 
Tips For Better Lighting For Glaucoma Patients
With these tips, you improve lighting in your home to help Glaucoma patients see well. 
Use bright lighting 
Though low light is better for watching TV and reading, bright lighting in the home helps people do other tasks with ease. Use suitable lighting for the things they should be used. 
Dedicate areas in your home for tasks like writing, watching TV, reading, cooking, and other tasks. Equip those areas with bright lights so Glaucoma patients can see clearly. 
Use lights with sensor 
Lighting needs of Glaucoma patients change according to day and night. When daylight is on its peak, lighting needs are less. If you live with Glaucoma patients, then equip your rooms with timer lights. Adjust the timer of lights according to day and night to make life a bit easier. Automatic lights are another excellent addition. 
Use a swivel lamp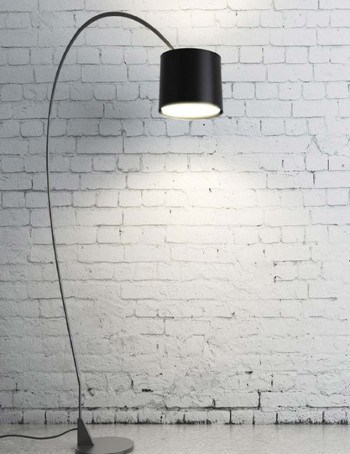 Glaucoma patients need more lighting than normal people to view things. Use swivel lamps in different areas of the home and move the lamp light close to the objects you want to view. 
Swivel lamps provide the right amount of illumination, reducing eyestrain and headaches. You can find low vision lamps explicitly designed for Glaucoma patients and those having low vision. With these lamps, patients can control magnification & position of the lamps. Glaucoma patients can adjust the lights from yellowish to white. 
Use lights that mimic sunlight 
For Glaucoma patients, sunlight can be both beneficial & harmful. If you or loved one has Glaucoma and sensitive to sunlight, then using a lamp that mimics sunlight is helpful. It helps you take the same benefits as you would get from the sunlight without any adverse effects. 
Keep a penlight with you
If you have Glaucoma and experience sight problems, then keep a penlight with you. It will help you read restaurant menus, find your objects, open door in the night, and read stuff when there's not enough light.
Best Lights For Glaucoma Patients 
Below is a collection of best lights for people suffering from Glaucoma or low vision sight problems.
Product
Features
Price

Stella Lighting Stella Original LED Task Lamp

10 Watt
Brightness Setting
Touch pad and flexiable neck

Price

Alex High Definition Light

Modern design
Closest to daylight
All colour is rich and vibrant

Price

Daylight 24 402039-BRNZ Full Page 8 x 10 Inch LED Illuminated Floor, Bronze Magnifier Lamp

LED bulbs
Push on/off switch
Flexiable handle

Price

Nomad Light Plus

Rechargeable & portable
Adjustable brightness
Beam angle

Price
1. Stella Lighting Stella Original LED Task Lamp
It's an excellent light lamp for Glaucoma patients and people with low vision sight problems. Glaucoma patients find it difficult to work under the sunlight and other types of light-sensitive to their eyes. Therefore, it pays to have a specially designed light in your home.
To manage Glaucoma and perform activities easily, Stella task lamp is a great choice. It is equipped with Philips Lumiled LEDs, flexible neck, and adjustable brightness settings. 
You can keep it anywhere near your place of work, move its arm, adjust its brightness, and bend it as much as you want. 
If you find it difficult to see under a certain type of light, use its lighting settings to adjust the light. You can choose between cool, pure white, and warm lighting according to the type of light that works best. 
It's easy-to-use. All you need is to use its Touch Integration feature to control the lamp's brightness and light spectrum. Moreover, it produces minimal heat that lets you use it for a longer period. 
2. Alex High Definition Light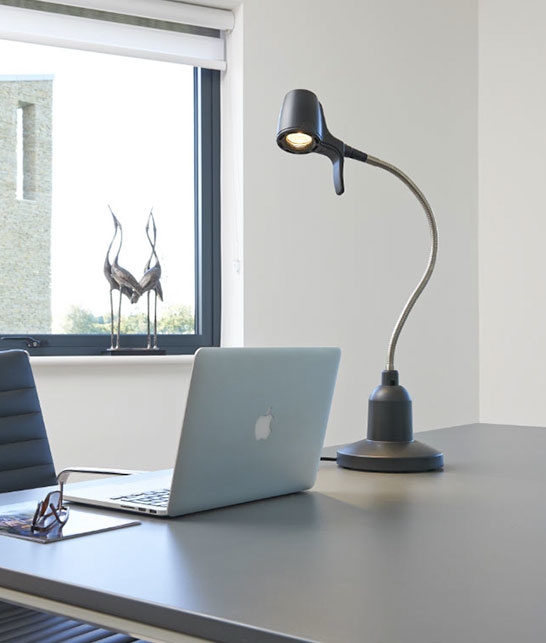 If you want to have the same type of light as you get from sunlight but don't want to experience its negative effects, then Alex High Definition Table Light is an excellent choice. It saves your eyes from straining. For people fighting Glaucoma, this is one of the best lighting equipment to have around. 
The best thing about this light is that it mimics the daylight but keeps you safe from photosensitivity. You can use this lamp to perform your activities inside your home that you can't perform under the regular lights installed in your home. 
It helps to maximize your ability to see details and colors clearly without straining your eyes. It offers a spectrum of light to choose from, enabling you to keep the light closest to the daylight. 
Alex High Definition Light is relaxing for your eyes, optimize your posture, and improves your ability to work better with Glaucoma. Its thrown 10x more light on your object than other lights, helping you to see clearly. It has accurate color rendering, which makes you perform all kinds of activities. 
It comes in a variety of body types, allowing you to buy the right one that fulfills your needs. 
3. Daylight 24 402039-BRNZ Full Page 8 x 10 Inch LED Illuminated Floor, Bronze Magnifier Lamp
If you or one of your parents have Glaucoma, then it should be in your house. It's a magnifier and LED illuminated floor lamp that lets you do tasks easily. 
It's equipped with energy-efficient LED bulbs that can be turned on/off easily. It's a floor lamp that easily allows you to sit on your reading chair or bed and read your favorite book. You can use it both as light or a magnifier. It's a highly functional and sturdy light lamp for people with Glaucoma or low vision sight problems. 
It measures 57 inches in height, which makes it a fairly tall floor lamp. Its shade has an ergonomic handle that lets you direct the light right at where you need. 
Its magnifier measures 8-inch x 10-inch in area. Its magnifier is equipped with LED, and it can magnify up to 3 times, helping you read effortlessly. 
4. Nomad Light Plus
It's a brilliant product for people with Glaucoma or low vision sight issues. As the name suggests, it's a portable light that can be carried while traveling. 
It's an elegant and highly practical solution to take care of your lighting needs while you're out of your home and staying in a hotel. You can recharge this light and carry it inside a case. Nomad Light Plus can be mounted on a wall easily without needing to put a nail in it. It contains daylight wavelength technology, which enables it to offer the same kind of light that you get from the sun. However, you don't experience the adverse effects of natural light glare and photosensitivity. 
It's a highly portable solution. You can assemble/disassemble the light and keep it inside the case, helping you to carry it around. When packed inside the case, it weighs only 139g. 
Nomad Light Plus comes with gel pads so you can attach the light to the wall easily. Moreover, its brightness and beam angle can be adjusted, enabling you to direct the light where you want. 
5. Compact Fluorescent Lights
It's an excellent replacement for regular lights installed in your home. For better vision, you can use these lights instead of incandescent light bulbs. Even if you can't find it in a compact size, buy it in regular size and install it in your home. 
6. LED Bulbs 
Incandescent light creates more glare and creates problems for people having Glaucoma. LED bulbs work excellently in place of incandescent bulbs. They are not only energy efficient but offer better light and cause much less photosensitivity than incandescent bulbs. 
LED bulbs come in a wide variety of sizes and color temperatures. You can buy a bulb according to your lighting needs. 
Final Words
Glaucoma is one of the world's common problems, and millions of people are affected by this. Since it's a common disease, there are a lot of solutions out there. Glaucoma creates more difficulties when it's not managed the right way. Therefore, it's important to manage it the right way to reduce associated problems. 
If you live with Glaucoma, make sure there's better lighting inside your home so they can see the details clearly and effortlessly.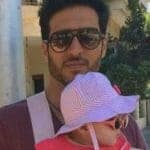 Hi, my name is Eddie, I am a professional trainer specializing in the elderly population and I'm also a website designer. I love training in the gym, going to the beach, traveling, and having good food.

I combined my love for sport and website designing to make "DisabilitEase" whose purpose is to help elderly and disabled people live a more full and active life, have more fun, and enjoy their unique journey despite any disability.