Playing computer games and using applications designed intrinsically for Parkinson's patients can help them cope with their condition and maintain the balance that they require.
According to a study done by the UCSF School of Nursing, video games and mobile applications help patients suffering from Parkinson's improve their overall walking speed, stride length, focus, concentration levels, and even improve their reflexes. 
For this post, I have researched and found for you a list of the best apps for followed by a list of the best computer games for Parkinson's patients.
You might also want to check out my post on the Best 12 Board Games And Puzzles For Parkinson's Patients.
And my post on the BEST COMPUTERS, TABLETS, AND MOUSES FOR PARKINSON'S PATIENTS.
Top Grossing Apps for Parkinson's patients
Here are some of the top-grossing apps that are made for Parkinson's patients.
It is another trending app that is made to meet the needs of Parkinson's patients. CogniFit is the best training apps of all, as it is packed with many features, including games and tests. The app boasts about its specific functions and contains puzzles and brain teasers as well. It hits every spot when it comes to accessibility.
It is easy to use and has a user-friendly interface, which keeps the user engaged and helps them focus. The app is perfect for people suffering from memory issues, attention span, planning hurdles, and coordination issues. It has a specific set of a program designed for people who have Parkinson's.
It is one of the most useful tools/app out there for people with Parkinson's disease. It is an on-screen keyboard that is specifically designed to meet the needs of people that need assistance. It is a perfect choice for those who cannot keep their hands calm while typing. It is also helpful for those who are suffering from hand tremors.
Steady Type is the newest addition in the apps list for Parkinson's patients and allows them to overcome the difficulty while typing. It suggests words from the dictionary so that the patient doesn't have to type everything. It runs pretty well on all IOS devices and platforms, including applications such as messages, web browsing, and text messages.
This is the app that is breaking records since its release. StudyMyTremor allows the user to record their hand tremors, analyze the records, and keep the records in check, all at the ease of their mobile phones. The app comes with a 3-dimensional sensor which means that it has the capacity to calculate the frequency, ultimate power, and the amplitude of tremor that is ongoing.
It is a result-driven app, and all the calculations are recorded and saved in real-time. All of these specifications make it a wise choice for people who have Parkinson's disease. The interface of the app is friendly and user engaging. Many users have endorsed the app as "a must-have for patients that carry symptoms of Parkinson's disease."
The app is meant to send a message "you are not alone in this." As the app's name suggests, the app takes pride in providing Parkinson's patients a place to meet people like them. It offers them a place to seek friendship and get emotional support from people suffering from the same symptoms.
The app is easy to use, and the patients can share their daily routine with others. Additionally, users can share pictures and miscellaneous updates too. It is totally free to download and use and is marked as safe for people with Parkinson's disease.
It is another helpful app for people who have Parkinson's disease. Parkinson's central is actually sponsored by National Park Foundation and is available on both platforms, i.e., iPhone and android. The app is filled with multiple features to make the life of patients more manageable. It helps the users in overcoming difficulties related to insurance and financial needs.
The app is the best performer among the patients and motivates them to live their life to the fullest even with the condition. It has numerous plans, diet charts, and exercises meant only for people who have Parkinson's. It also enables the users to track their performance and allows a 24/7 hotline for connecting with a local support group. It is not only meant for patients who have Parkinson's but serves as a source of information for caregivers too. 
Top Computer Games for Parkinson's patients
Here are some computer games that can help Parkinson's patients increase their strength and overall confidence. These games can be easily played on computers by installing bluestacks software.
Whether you want to tease your brain or check your exceptional memory skills, this is the game meant only for Parkinson's patients. Not only does it alleviates the memory levels, but it provides a fun way to achieve better accuracy, more speed and develops the overall ability to distinguish between colors. Skillz – Logic Brain Games are meant to sharpen patients' minds suffering from Parkinson's and tests their reflex patterns. It helps increase the overall accuracy of the brain and allows the users to enhance their touch ability.
Train your brain is a must-have for all patients who have symptoms of Parkinson's disease. It helps the patients in stimulating their widespread attention and trains them into increasing their concentration levels. It provides a fun way to train your brain and is suitable for patients with memory issues too. The most important and valuable aspect of the game is that it includes a variety of things such as puzzles, labyrinths, word search, object finders, and others. Apart from this, the app also helps the patients in increasing their visual association, fine motor skills, and visual orientation. The most comforting factor of the gaming app is that it is available in more than five languages and has a simple interface which means that it boosts the attention and overall focus of the user.
Although the game is simple to use and shares some similarities with angry birds, it is meant to boost the memory and focus of patients who have Parkinson's disease. As the person starts leveling up one after another, the game will help him overcome his memory issues and help him concentrate on the game. Knock Down serves as an exercise for people who have dementia and Parkinson's. Due to its popularity as a memory and focus booster, many users have acclaimed the app to be super helpful for patients.
The game "Who is? Brain Teaser & Tricky Riddles" is an out-of-the-box approach to cure patients who have Parkinson's disease. It is full of unsolved riddles and includes new puzzle games meant only to inspire confidence and morale in the patients. It helps the patients relax and allows them to concentrate on tiny details. It challenges their brains to overcome small hurdles and enables them to solve the riddles by finding small clues. It teases the minds of Parkinson's patients and increases their brainpower.
You might be wondering how this app made it to the games category, but we have an explanation for that. It is a video app for people who have been suffering from Parkinson's disease for quite a while now. The app is basically like the game, but it needs the patients to play the games physically and not on the phone. Parkinson Exercises FR contains a number of exercises that provide the users with movement tips and include instructions for daily workouts and challenges. It is a challenging app and requires the users to engage physically. It is recommended by many users, as most of the games and apps work on the mental aspect of the disease and not the physical ones, but this one is solely focused on improving the physical domains.
The game is developed to develop coordination and improving the stimulation of seniors with Parkinson's disease. Apart from this, it also encourages the users to enhance their hand-eye movement accordingly. It includes fun games and exercises for patients with memory issues and brain-related injuries and is also helpful in increasing focus.
It is suitable for seniors and includes bimanual coordination of elements. Additionally, it ensures that the user selects the correct answers and consists of numerous chapters, including daily training. The most enchanting factor of the "Train your Brain – coordination games" is that it is available in more than six languages and comes with an engaging graphic user interface.
It is super easy to use and contains different levels. To maintain healthy cognitive functions and improve the brain's overall health, many users have recommended it. The app is free to download and use and is available on both android and iOS.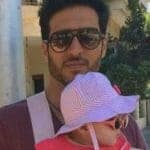 Hi, my name is Eddie, I am a professional trainer specializing in the elderly population and I'm also a website designer. I love training in the gym, going to the beach, traveling, and having good food.

I combined my love for sport and website designing to make "DisabilitEase" whose purpose is to help elderly and disabled people live a more full and active life, have more fun, and enjoy their unique journey despite any disability.