Are you looking for the best reading devices for visually impaired? Not a problem anymore! You can find the best devices on the internet. All you need is to know what the best devices are, so continue reading this blog as I have researched and found you some awesome devices.
Now it is easy-to-read books even if you have a visual impairment. There are plenty of reading tools out there that can help you make this a reality.
Here is a related article that might interest you on Best Fitness Trackers & Smartwatches For Elderly, Blind & Visually Impaired.
In this post, you'll get detailed information about some of the reading devices available on the market. So, continue reading this article because we have a lot to share with you.
 Let's start!
10 Of The Best Reading Devices For Visually Impaired
1. The OrCam
The OrCam is a reading device that takes a picture of the printed or typed text and then converts it into spoken word. After this, the message gets relayed to the visually impaired person via a mini earpiece.
The OrCam is the most preferred reading device since it can read the typed or printed text from almost all surfaces. Here, the surfaces can be computer screens, menus, newspapers, street signs, labels, and many more. With this device, the visually impaired person can pause the reading. Also, the user gets instructed if the text is not clear enough, too far away, or upside down.
With the OrCam device, the visually impaired person can regain their independence. As a result, it remains to be a discrete, most preferred, portable, and easy-to-use product.
2. Recorded Book Collections
Now the visually impaired persons can enjoy the services offered by the recorded book collections. These include audio recorded periodicals, books, and magazines.
The Bookshare website is a good example where you can get a broad array of books featuring different electronic and audio formats. Every subscriber can listen to these formats using audio players and specialized software.
Also, visually impaired people can use their tablets and smartphones to listen to this recorded book collections. However, they need to download various mobile apps that each provider offers.
3. JAWS Screen Reading Software
Now it is possible for the visually impaired people to read texts from a computer. They can make this a reality by using the JAWS screen reading software. 
This device works by analyzing the displayed text on the screen and then re-presents it via the Braille output device or the speech synthesizer.
The JAWS Screen Reading Software presents the text displayed on the screen by using the speech synthesizer. Thus, this device allows a blind person to read the message on the computer.  
JAWS makes it possible for the visually impaired person to surf the net, communicate through messaging, send emails, compose spreadsheets and documents, and many more.
4. A Video Magnifier MagniLink Vision
This device works by magnifying the image of the printed stuff on the screen. It does this so that the color of the background can get adjusted. Also, it is essential in increasing the readability of the text's color. There are the reading table and a screen which you can move either to the right or left.
5. Victor Reader Stream
Victor Reader Stream is an essential device that allows visually impaired people to listen to audiobooks. It works by storing a variety of audio files, whereby audiobooks are one of them.
This device is the most preferred for visually impaired people because of its one-off cost, can store a variety of audiobooks at a time, and it is easy to use. Other than this, this device has access to books and radio.
6. Kindle
The visually impaired people can purchase e-books from the Kindle device or Kindle app. The e-books use a robotic, automatic voice, or synthesized speech.
However, you can upgrade these e-books to a narrated version, but at an additional cost. Other than this, you can get most of these books in the store. Also, visually impaired people can read these books at all times.
7. Readit Scholar HD
Readit Scholar HD is a compact and lightweight device that features an exceptionally high resolution. The visually impaired people can use this tool on the go because of its outstanding features. It weighs only 2.6 pounds and features a fold-flat design.
The device features distance and full close-up, which makes it possible for it to capture both distant and close-up objects. It is the most preferred device because it displays the text on the screen and reads it aloud within a few seconds.
Every visually impaired person should use the Readit software. The device makes it easy to experience enhanced contrast modes, unlimited magnification levels, listen to the document and even adjust line spacing.
8. The Readit Air
The Readit Air is another device that works great for any visually impaired person who's after accurate, near-instant, and easy access to electronic documents or printed text.
This device works best, especially for business professionals, students, and any other visually impaired person who always carry a laptop PC. Other than this, this tool is the perfect option for all visually impaired individuals since it weighs only 1.1lbs.
To use Readit Air, you need to place the document under the camera and then press the Enter option. After this, wait for a few seconds so that the files can be read aloud to you. The audio sound will be as per your chosen format, size, and color.
9. The Readit Software
Readit Software is another device that works great for visually impaired people. It allows these groups of people to import electronic files or scan the printed documents and convert them into a format that's easy and faster to read.
Other than this, Readit Software comes with outstanding features which makes it easy to read various documents. These include six viewing modes, two-color enhanced modes, custom highlighting, almost unlimited magnification, line spacing adjustments, and many more.
Also, the latest human-sounding voices featured by this device makes it easy to read your documents aloud. The good news for every visually impaired person is that these sounding voices are straightforward and clean whenever you listen to them. Other than this, you can enhance greater versatility by using the keyboard shortcuts to navigate any of your documents by page, word, paragraph, and sentence. 
10. i-Reader 2
i-Reader is the perfect option since its naturally sounding voices give the visually impaired person an easy-to-use text-to-speech experience. Other than this, this device allows the visually impaired individual the option of choosing between female or male voices. Also, the user has a chance to select from several languages.
i-Reader can alter the reading volume and speed. Also, it can monitor, making it easier to read the spoken text and view your scanned document through the highlighted words.
Final Thoughts
With the above devices and several others, it is easy for every visually impaired people to read any text. However, you need to note that some of these devices are better than their counterparts. Therefore, it is essential to take your time before choosing a specific option.
Seeking assistance from a low vision specialist is a vital step to take so you can get advice on the best equipment to purchase.
So what are you waiting for?
I hope that I helped you with finding reading devices for visually impaired. If you have any comments, please leave them in the comments section below!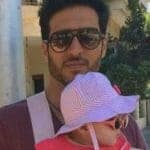 Hi, my name is Eddie, I am a professional trainer specializing in the elderly population and I'm also a website designer. I love training in the gym, going to the beach, traveling, and having good food.

I combined my love for sport and website designing to make "DisabilitEase" whose purpose is to help elderly and disabled people live a more full and active life, have more fun, and enjoy their unique journey despite any disability.