In this article, I will help you with finding adaptive equipment for buttoning shirts in case that you have a disability and having difficulty doing so.
Some disorders that limit people's mobility may make it difficult for them even to button shirts. This is why there are some adaptive tools for people with disabilities in 2022.
People face the main challenge with arthritis, stiffness, joint pains, and other dumb feelings that may make it hard for them to button their clothes or zip-up pants.
Another post that will interest you is about the Adaptive Equipment for Golf Playing Disabled & Elderly.
The trending adaptive equipment for people with these disabilities is;
Adaptive Equipment For Buttoning Shirts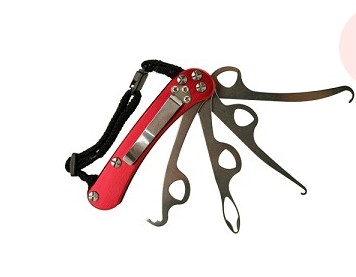 This is a zipping tool for people with a disability, which has a foldable arrangement and its heavy-duty. The price of the tool ranges from 20 to 30 dollars. 
The adaptive equipment has an ease of use and its light weighted. It has a hand strap that enables people with disabilities to get an extra grip while using the tool. The equipment can accommodate an extensive range of zip sizes and buttons.
This tool has a hook for loop designs of buttons, large or small hooks, and all styles of button hooks. This is convenient for people with limited hand mobility because it has aspects to give them an excellent grip when using the tool.
It's made of stainless steel material, and it's known to be among the best buttoning aid tools of 2022 for the disabled and seniors suffering from arthritis. It's sizeable, thus convenient with a dimension of around eight inches long, two inches wide and eight inches high.
Among the trending buttoning equipment in 2022, this tool is among the best. It's made using the stainless steel that gives it a unique look, and it helps people with a disability to easily button or zip their clothes. 
It's sizeable too with a dimension of eight inches diameter and around four inches length. The tool helps people with a disability a lot, and it has ease of use; thus, it's convenient.
Rubber Grip Button and Zipper Aid is adaptive equipment for people with disability due to the handle that gives it a firmer grip. That's why it's convenient for older adults with arthritis as well as the disabled with limited mobility. 
It has a button hook that can be easily pulled through buttons eyelets, and this makes it easier for the disabled to button their clothes. 
It's a sizeable tool with a diameter of approximately two inches and four inches long. The handle has contours that enable the disabled to get a firmer grip when buttoning or zipping up.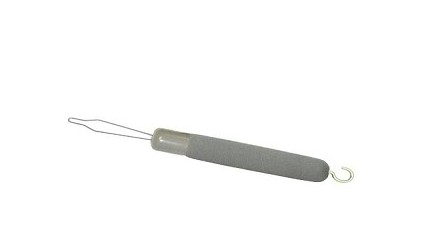 People with wrist joint pain and arthritis generally love this equipment due to its ease of use. The tool is convenient for people with a disability, and its price is quite affordable as it ranges between five to ten dollars.
The tool has a grip that's comfortable for the elderly and arthritis patients to use. It has a hook that's made of brass, which helps users to pull up their zippers easily, and the hooks aids buttoning shirts.
Its handle aids zipping up different designs of zippers and buttoning up shirts with various designs of buttons. The tool has a dimension of approximately five inches length and a diameter of eight inches.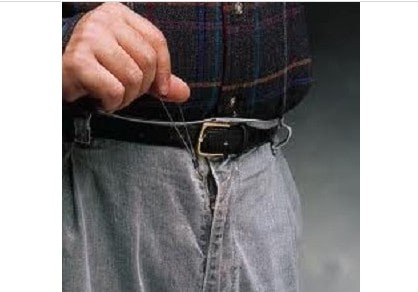 It's a looped nylon tool with an easy to tuck loop which enables users with disabilities to zip up their clothes and button blouses or shirts. The adaptive equipment has some bright zipper pulls to aid arthritic people to zip clothes quickly. 
Among the new adaptive equipment of 2022, this is a uniquely designed tool. With an affordable price of approximately four dollars, this tool is the best thing to gift the elderly loved ones suffering from arthritis or friends with disabilities.
The ring zipper is convenient for zipping up purses, bags, jackets, trousers, and all sorts of zippable items.  The hook on this equipment enables older people who have arthritis to zip their items without hurting their joints comfortably. 
It's convenient for people who cannot feel a grip quickly, and it offers effectiveness in zipping up back zipped clothes like dresses.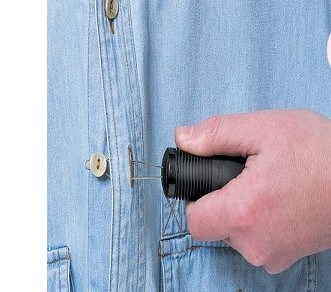 This equipment is convenient for people with arthritic hands due to the grip it gives shaky hands. The tool has ease of fastening buttons due to the way it's cushioned on the handle for a well-founded grip.
The equipment has a hook with a wired end that makes it easy to aim the buttonhole and fasten the shirt or blouse quickly. The tool has a dimension of four inches length and a diameter of almost two inches; hence it helps people with disabilities independently. 
The material used to make the equipment is latex-free, and the handle of the tool has a total length of approximately seven inches.
For numb hands, stiff wrists, and for people with muscle weaknesses, the tool works miracles. Seniors or the elderly suffering from Parkinson's disease can use the tool to zip and button their clothes quickly. The tool has a unique design for firmer handgrip, especially for people with shaky hands. The price range on amazon is affordable as it ranges between nine to ten dollars.
For more ideas and tips regarding adaptive equipment please visit our adaptive equipment category page.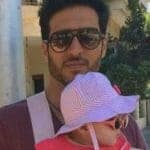 Hi, my name is Eddie, I am a professional trainer specializing in the elderly population and I'm also a website designer. I love training in the gym, going to the beach, traveling, and having good food.

I combined my love for sport and website designing to make "DisabilitEase" whose purpose is to help elderly and disabled people live a more full and active life, have more fun, and enjoy their unique journey despite any disability.