In this article, I did a research in order to find free medical equipment for the disabled. I added a list of organizations that might provide a great help to those who need medical and mobility aids and cannot afford them.
Regardless of what disability we are talking about, there are cases in which the patient requires certain medical equipment for everyday life.
Not just the physically impaired people, but also those that have certain mental conditions may need the help offered by professional medical equipment.
Also, make sure to check out my post on 15 Exercise Equipment For Handicapped & Disabled Adults.
But, as we all know, this kind of medical equipment is rather expensive, so not many people can afford it.
Thus, many disabled persons and their families struggle in their absence, as life can be difficult without such support.
Now, this kind of equipment is available in medical facilities, but a person can't spend his or her entire life in such facilities unless we are talking about extremely severe cases.
So, most disabled people are living at home, trying to manage their condition in the best way possible.
Free medical equipment for the disabled
Today it is possible to deal with any disability and live a full and regular life like everyone else.
The many solutions that exist in the market are divided according to the type of disability and equipment that is adapted to the user.
Many pieces of equipment can be found in cases where the disability is due to damage to the spine or legs.
This disability can be overcome with aids such as wheelchairs, walking sticks, handrails.
This equipment helps the elderly or the handicapped to hold on very easily and manage to move from place to place independently.
In addition, beds can be found that allows the person to move from side to side in order to prevent pressure sores. There are many devices that provide solutions for situations such as stairs and ramps that allow carrying a person in a wheelchair or stair climber that has a seat and carries the person up or down the stairs.
There are many solutions even when there is damage to hearing or vision, such as walking sticks, hearing aids and more, and the good thing is that you can get it for free!
Aren't there any laws or services that can help the disabled get the medical equipment they need for free or, at least, at much lower prices? The good news is that there are ways to get medical equipment for the disabled, either at more accessible prices or entirely free.
The Ministry of Health provides such assistance for people belonging to a broad range of disability groups.
Besides this, there are a high number of organizations that support the disabled and their families, getting them all the help they need, including free medical equipment.
Of course, the medical equipment, in this case, is not brand new, but getting any kind of medical equipment that can make life more comfortable is better than not getting any equipment at all.
Don't worry, as the equipment provided in these cases is very well maintained, in great condition, and completely functional and capable of providing the expected support.
Ministry of health support for disabled people
Thus, let us take a closer look at what the Ministry of Health is providing.
If you decide to go for the help offered by the Ministry of Health, you should know that it offers assistance in purchasing rehabilitation devices or lending services concerning medical equipment for people with disabilities.
Since lending services assume to use medical equipment for a determined period, we should see the conditions of getting assistance in purchasing such equipment.
According to the regulations of the Ministry of Health, in this case, a disabled person considered eligible for this type of assistance will get a price reduction of 75% from the initial price of the equipment.
Thus, the recipient of this service should cover only 25% of the costs generated by purchasing the equipment.
There are situations in which an exemption is offered as well, but the conditions are strict in this case.
Who is eligible for this kind of assistance?
The Ministry of Health agrees to offer support to those that suffer from a permanent disability and need equipment to enjoy a certain degree of mobility, and are part of the community.
The Ministry also offers this kind of assistance to those that were granted this advantage through a ruling of the Supreme Court.
It is worth mentioning that the Ministry of Health published the lists with eligibility criteria and rehabilitation devices that are offered.
But, again, there's a way to get free medical equipment with the help of associations and organizations.
Considering that not many people with disabilities fit in the set of criteria mentioned by the Ministry of Health, a number of organizations decided to be their voice and lend a helping hand.
So, in case you are not considered eligible to get the support offered by the Ministry, don't fret, as there are many others out there that can and will give you a helping hand.
For example, if you are looking for a free wheelchair, either for you or someone in your family, here is a list of the organizations that will help you get one, entirely free:
Organizations that provide free medical equipment for the disabled
Alternatives in Motion – alternativesinmotion.org
This is an organization with more than 10 years of activity in this domain and is capable of offering free wheelchairs even for people that don't have any kind of insurance.
American Mobility Outreach – americanmobilityoutreach.com
This organization should benefit from the attention of both the people that can donate wheelchairs and those that need such a piece of equipment.
It accepts any kind of donation when it comes to wheelchairs and scooters for the disabled, as they refurbish the received medical equipment and offers it to the ones that need it free of any charge.
Chariots of Hope – chariotsofhope.org
The activity of this organization is similar to that of the previously mentioned organization. The only goal of Chariots of Hope is to collect medical equipment like wheelchairs, even if they are used so that they can recondition the items and help a person in need.
Direct Relief International – directrelief.org
While this organization activates in the US and serves American citizens, it also has headquarters in over 140 countries around the globe.
Because it is a large organization that is very much involved in helping people with a wide variety of disabilities, it can provide donations that go beyond wheelchairs.
It can provide assistance with numerous medical services that may be required by a person with disabilities.
Hope Heaven International – hopehaveninternational.org
With the help of sponsors scattered around the world, this particular organization refurbished used wheelchairs and even manufactures special wheelchairs for disabled children, with the purpose of shipping them wherever they may be needed.
The Kids Equipment Network – tken.org
For the children and young people that are challenged by any kind of disability, The Kids Equipment Network is there you help. It can provide wheelchairs, used but refurbished and reconditioned, and adaptive equipment where the case requires.
This is a real help for those parents that don't have the financial possibility to cover for the costs generated by such pieces of equipment.
FODAC-Friends of Disabled Adults & Children-cpfamilynetwork.org
FODAC is a big organization that sits in the US and it provides durable medical equipment (DME), most of it is wheelchairs and hospital beds for free or at a very small cost.
This great organization is also contributing to the environment as all of its DME are used items that instead to be thrown to the garbage are having a recycling and then reused in a great condition by people who are in need for them.
They are annually recycling over 185 tons of metal and batteries!
These are Some of the Services that they offer:

Medical Supplies
Modifications for Vehicle
Modifications for Home
Statewide partners (Georgia)
DME

Medshare – Donate Re-Usable Medical Equipment – Medshare.org
This particular organization activates in two domains, as saving used medical equipment and giving it a new purpose by offering to those in need saves both the disabled and the environment at the same time.
WonderBaby-WonderBaby.org
Wonderbaby was found by Amber Bobnar, it is located in the US and operates in most of Eastern Massachusetts and Westerly to Worcester area.
They offer assistive technology and medical equipment and they have a good variety of items for a lot of types and disabilities including toys, sensory activities, aids for feeding and eating, sleep assistance and much more.
Conclusion
In each country, you can get free medical equipment for people with disabilities from the local ministry of health. The criteria to be eligible for free equipment is different in any country.
There are lots of organizations that can support you and offer good quality medical equipment without all the bureaucratic procedures which required when dealing with your country's ministry of health.
I added just a few of these organizations (which works in the US) here but I recommend checking it more deeply whether you live in the US or another country as there are a lot of great organizations.
I hope that I helped you find free medical equipment for the disabled. If you have a recommended organization or you are participating in one, please leave a comment below and I will add it to this list.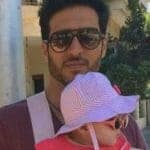 Hi, my name is Eddie, I am a professional trainer specializing in the elderly population and I'm also a website designer. I love training in the gym, going to the beach, traveling, and having good food.

I combined my love for sport and website designing to make "DisabilitEase" whose purpose is to help elderly and disabled people live a more full and active life, have more fun, and enjoy their unique journey despite any disability.