People with brain injury find it difficult to cope with daily activities, such as being social with friends and family, doing daily stuff like talking, baths, eating, or moving from one place to another. Assistive adaptive equipment can make it easier for a person with a disability to manage these activities.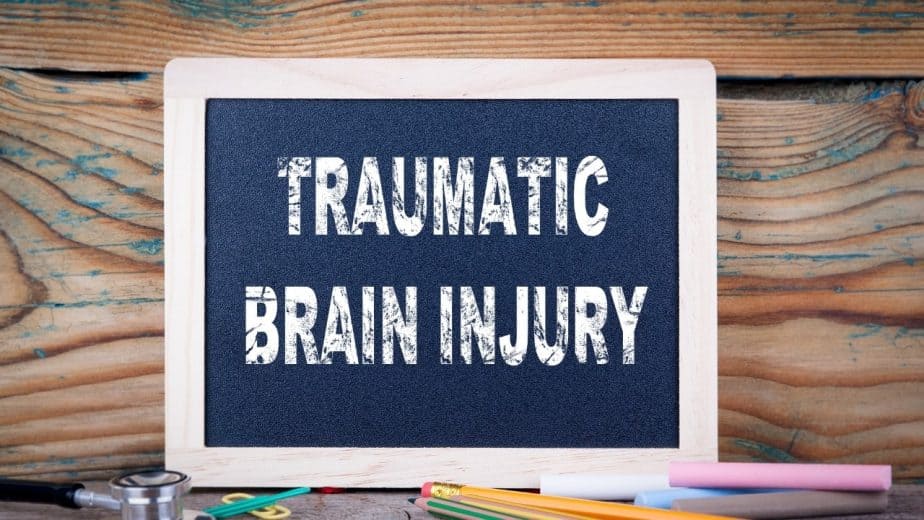 Adaptive equipment for a brain injury can be anything from simple to complex. There is a wide variety of adaptive equipment for traumatic brain injury patients—all of these assistive and adaptive equipment help increase independence and improve quality of life.
We have a related article for you, you can read Adaptive Equipment for Golf Playing Disabled & Elderly.
In this article, we'll show you some of the best devices with their valuable benefits to help patients with brain injury make their life easy.
Adaptive Equipment for Brain Injury – 10 Great Ideas
1.  EazyHold Silicone Adaptive Aid (12 Years to Adults)  
Easy Hold's Silicone adaptive aid is among the perfect choices for people suffering from a brain injury that has affected their hands.
Pros:
It is the perfect aid for this with limited hand mobility and Cerebral Palsy or stroke. It is also best for physical therapy use. It provides the person more independence to write, eat, to brush, and other simple chores.
It is made of soft, stretchy silicone, which helps to keep up with the skin temperature and does not need to be tight on the hand to hold or grip the items.
The tool has extrasensory features that help put the tool in hand or limb and provide a better perception of the object's weight, vibration, temperature, and texture.
EazyHold is convenient to use and easy to clean with soap and water. Moreover, it will not degrade with repeated use of any disinfectant wipes.
It is available in 8 different sizes that can fit from kids to adults.
Cons:
Choose the size with intense care. A wrong size can cause problems.
2.  Sammons Preston – 38644 Slip-On Writing Aid, Adjustable Pen Pencil Holder
Writing is a simple task, but for the disabled and elderly, it is sometimes tough to manage –Sammons Preston's slip-on writing aid is a big help.
Pros:
Holding a pen while drawing and writing is one of the primary tasks, and Luckily, Preston writing aid pen stand is one of the big help. It is made of plastic, and the cuff holds a pen or pencil at an adjustable angle for a comfortable and stable writing position.
Wing nut locks help position your pen or pencil around the hand to allow for a stable and secure writing position.
It is one of the most convenient tools for left-handed people, helps them write, and helps those with limited mobility or a weak grip.
It is contoured to securely fit the hand for relaxed and comfort help while busy writing and drawing.
The product is used by professions and recommended by doctors and hospitals.
Cons:
For the use of left-handed people only.
3.  EazyHold Silicone Adaptive Aid (Infants to Adults) for Individuals with Limited Hand Mobility, Cerebral Palsy, Stroke
EazyHold adaptive aid is one of the best gifts for people with brain injury problems, which causes limited mobility of hands like Cerebral Palsy and stroke.
Pros:
It is made of soft, stretchy silicone – the silicone warms to skin temperature and does not let the product tight on the skin.
The product is available in 8 different sizes, from toddlers to adult hands.
You can put it on your hand or limb, and it will grip firmly and attach to the part due to its sensory mechanism.
Washing the product is easy; you can wash it thoroughly with water and soap – or get it disinfected with hospital wipes.
It is a versatile product that helps people with eating, brushing, or doing daily stuff.
Cons:
Make sure you purchase the right size.
4.  Yxian Children's Wheelchair, Multi-Functional Disabled Children
Yxian children's wheelchair is specially designed for kids with disabilities and brain injury, which resulted in restricted mobility.
Pros:
The wheelchair is specially designed for comforts. The armrests are comfortable and ideal for long travels. The back of the hand is non-slip and detachable. Comfort allows a kid to lie on it during travel.
When it is about travel, it is all about folding options and easy portability. The Yxian wheelchair provides you all. It is easy to fold and carry in the car's trunk. Save space and shock absorber with reliability.
The wheelchair has a sturdy steel frame. The seat and backrest are made of soft, custom, PVC material to enable comfort fit.
The 24-hour service provider will help you in any case of trouble.
It is suitable for disabled kids, children with a brain injury that restricted mobility and osteoporosis patients, elderly and pregnant.
Cons:
5.  LJXiioo Children Cerebral Palsy Wheelchair-Youth Wheelchair-Portable Kids
LJXiioo wheelchair is one of the best mobility items for kids. It is easy to move for kids with cerebral Palsy and brain problems that restrict mobility.
Pros:
The classically styled wheelchair is made of user-friendly design. It is shock-resistant and wear-resistant tiers. The storage bag, adjustable foot pedals help prevent falls. It is one of the best choices for kids, adults, and the elderly with mobility problems.
The wheelchair is easily portable, light in weight, and you can fold it conveniently to place and store when required.
It is made of a strong steel frame.
The material of the fabric is robust and flame retardant Oxford fabric. It is soft and durable.
Convenient for travel and shopping.
Cons:
Not a suitable choice for rough terrains.
6.  Medline – MDS806550E Lightweight & User-Friendly Wheelchair with Flip-Back
Medline wheelchair is one of the excellent choices for disabling and mobility problems.
Pros:
Flip-back, desk length arm all make it easy to move around.
Lightweight wheelchair for disabling and limited mobility patients.
Make and made is strong and durable. 
Easy and smooth to roll with low maintenance tires.
Breathable Nylon fabric with guaranteed durability.
Cons:
Not suitable for patients of MRI.
7.  Carex Bath Seat And Shower Chair With Back For Seniors, Elderly, Disabled, Handicap, and Injured Persons
The Carex bathing seat is one of the excellent solutions for people with limited mobility.
Pros:
The bath seat is adjustable, and you can adjust the size according to height and requirement. The seat can be disassembling quickly for storage and travel.
Make and made is durable, and it is made a safe seat for adults, disabled, and people with injury. The chair is made in the USA.
The shower bench and seat are durable solutions for bathing, and it can bear up to 400lbs.
The chair is built to fit in most of the washrooms and shower areas.
It reduces the risk of falling and slipping from the seat.
Cons:
Check the size if it is fit in your washroom or not.
8.  Strong Arm Comfort Cane + Lightweight Adjustable Walking Cane + Stabilizes Wrist & Provides Extra Support Stability
Strong Arm's walking cane is one of the blessed gifts for people with a mobility issue.
Pros:
The comfortable cane is designed innovatively with strong and durable material titanium.
The design is sleek and different
The innovative grip stabilizes hand grip and provides extra support and stability.
It supports the forearm along with your hand grip
It provides an enhanced grip to hands as compared to others.
Cons:
People with extreme mobility issues should use it after a doctor consultation.
9.  Galagee Pen or Pencil Weights Kit
A writing solution for people with trouble in writing
Pros:
It is light in weight and available in different colors.
People who have autism and different brain issues can use it.
It helps to place the hand of the disabled with comfort.
It helps to improve handwriting.
Cons:
10.  Sammons Preston – Clamp-On Mouth stick, Long Mouth Holder Device
An innovative mouth holder device
Pros:
Secure hold pencils
Lightweight mouth wand device for kids with disabilities
Easily adjustable screws
A durable, extremely hygienic product.
Cons:
If not satisfied, cannot return once the seal is broken.
Conclusion
Many adapted devices are helpful for kids and adults suffering from brain injuries. Choose the one you need the most for your loved ones.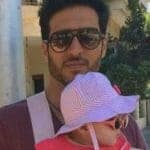 Hi, my name is Eddie, I am a professional trainer specializing in the elderly population and I'm also a website designer. I love training in the gym, going to the beach, traveling, and having good food.

I combined my love for sport and website designing to make "DisabilitEase" whose purpose is to help elderly and disabled people live a more full and active life, have more fun, and enjoy their unique journey despite any disability.