Have you ever been in a situation where you or your loved one needs adaptive equipment for dressing lower body?
This adaptive equipment is required, for instance, if you had a surgery or a part of the lower body replaced say, for example, hip or knee.
You are supposed to follow the medical practitioners' precautions keenly to allow proper healing.
Here is a related article that might interest you on Top 7 Adaptive Equipment for Gardening With A Disability.
However, while trying to undress these lower body parts, you need to know the right adaptive equipment to help you dress it. It is required that you choose the correct equipment for this purpose.
Below Is Top Adaptive Equipment For Dressing Lower Body
1.  Reacher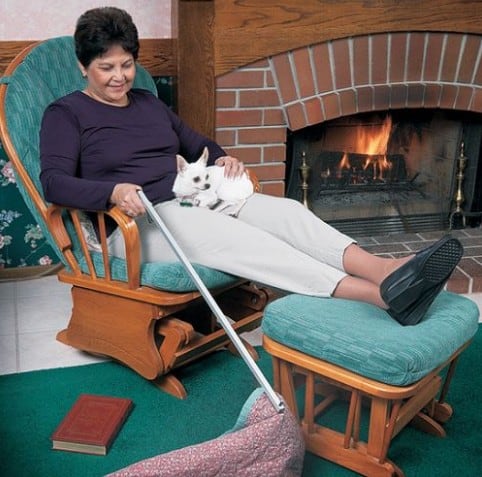 A Reacher can be used when you have any lower body surgery to dress when trying to reach for items that are a bit far. It is a piece of adaptive equipment that helps in lifting light objects which are out of reach. However, you can also use a Reacher to get dressed i.e.
·         You are using a Reacher to grip the waist of your trousers or your skirts to put it on. It assists even when putting on your undergarment by giving a grip to the leg opening is wide enough to let your leg through.
·         It also helps to pull down the cloth. You do not need a person next to you instead have this adaptive equipment.
·         For skirts, put both feet in and for pants and inner wears put one leg at a time into the opening.
Adaptive equipment such as a Reacher can be used as a dressing stick to clothing the lower part of your body by;
·         Hooking the Reacher/ dressing stick on to the belt ring at the front of your trousers. You can also do it alternatively by positioning the hook inside the front of the waistband for all lower-body clothing.
·         Drop the clothing to the floor.
·         Place your leg/foot at a time for trousers and in the case of skirts, place both feet in.
·         Pull in your clothing to a point where you can reach it with your hands.
·         In a case where you are wearing trousers or inner wears, this procedure repeats itself for the other leg.
What happens when you want to remove socks?
In a case where you need to remove socks using adaptive equipment, the following are steps to follow;
·         Drop the Reacher/ dressing stick down until it reaches the sock, by your heel.
·         In a case where one has impaired hearing or is deaf, some transcribers and linguists offer some transcribers, and linguists offer free services for you as you use this adaptive equipment for dressing lower body.
·         For instance, services such as sign language interpretation, telephone amplifiers, etc., are offered.
·         The final step is to thrift/push the sock off your foot. The procedure applies when removing sock from the other leg.
More details on the product can be accessed through this link.
thewrightstuff.com/reaching-aids.
2.  Sock aid adaptive equipment
This is adaptive equipment that assists in dressing the feet in socks without bending. It gives you the support you need without having to call an actual person.
There are several steps towards using the sock aid adaptive equipment to put your sock i.e.
·         Place your sock on the adaptive equipment, i.e., the sock aid. The heel should be positioned such that it goes to the bottom, then the toe of your sock is dragged tightly against the sock aid to pull it.
·         The sock aid has straps that should be held with both of your hands.
·         Make sure the sock aid is lowered until it reaches the floor.
·         Put your first foot into the adaptive equipment (sock aid).
·         By pointing your toes, pull the straps of the sock aid until your sock is
properly on. Get more details about the product through this link www.wrightstuff.com-SOCK AND STOCKING AIDS.
3. Long-handled shoehorn adaptive equipment
This is adaptive equipment for dressing lower body that helps you when putting on your shoes. It offers maximum safety, ensuring that you do not bend too much. Its use is quite easy and does not require a guideline to use.
 One should just position the shoehorn adaptive equipment in the heel of their shoe. The next thing to do is let your legs heel slide laterally on the shoehorn to put the shoe on successfully.
Get more details about the product through this link
www.wrightstuff.com-long-handled shoehorns.
4. Elastic shoelaces adaptive equipment for lower body dressing
These are expandable shoelaces that help you to put on your shoes without bending or with minimal bending to tie.
For any first-time user here are some guidelines on how to use the elastic shoelaces adaptive equipment;
·         Ensure that your shoe is well threaded with this adaptive equipment through your shoes. Let the lace go through the tongue slot if you have one as it makes it easier to manage.
·         The next step is that you should be able to tie a knot or a double bow. Always keep the laces tied all the time.
Now that your shoelaces are tied, how do you put on the shoes with this adaptive equipment?
To wear the shoes with elastic shoelace equipment, follow these simple steps;
·         Use a Reacher or a long-handled shoehorn adaptive equipment to aid in letting your foot slide into the shoe while the laces are still tied up.
·         These elastic shoelaces stretch up as far as possible as you continue to put your feet until the shoes are perfectly worn. Once your foot is settled in, the adaptive equipment stretches back and tightens around your feet, making it comfortable and fit to walk around.
You can check out magnetic and elastic adaptive shoe fasteners here.
5. Leg lifter adaptive equipment
This is adaptive equipment for dressing lower body that is used when you want to move your leg as you get on the bed or off the bed.
It is usually recommended by your physician/therapist when you have an injury on your lower body. The therapist then gives it to you or directs where to get one and gives the manual on how to use it. 
Get more details about the product through this link:
www.wrightstuff.com-leg lifters.
6. MYSELF BELTS ADAPTED BELTS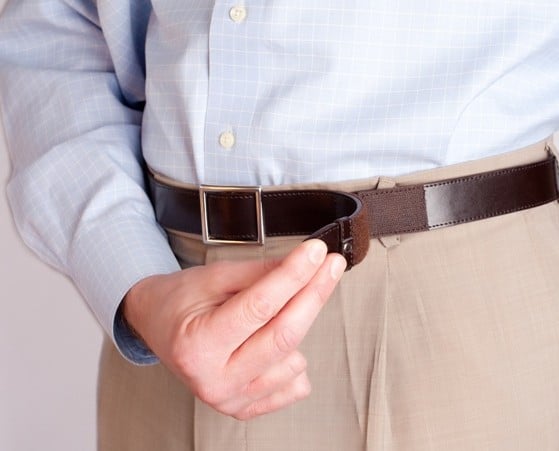 For people who want to wear a belt and having difficulty doing it these award-winning design items offer a great solution.
Myself Belts are easy to use – just snap, slide secure. First, snap one end of the belt around the front left belt loop to attach the belt to the pants. Next, slide the belt through the rest of the belt loops. Finally, secure the Velcro ends together.
Get myself belts adapted belts here.
Conclusion
With all this adaptive equipment for dressing lower body, all your problems are solved.do not allow yourself to strain or use too much force. Use these as your aid and make the recovering lower body feel comfortable. You need no personal assistance when you have any of this.
For more great information and tips regarding adaptive equipment for disabled, visit our adaptive equipment category page.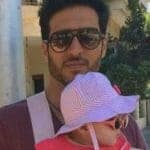 Hi, my name is Eddie, I am a professional trainer specializing in the elderly population and I'm also a website designer. I love training in the gym, going to the beach, traveling, and having good food.

I combined my love for sport and website designing to make "DisabilitEase" whose purpose is to help elderly and disabled people live a more full and active life, have more fun, and enjoy their unique journey despite any disability.