Many times, the elderly experience dementia and cognitive decline. Scientists have proven that the human brain responds to adjustments during a process that we call "neuroplasticity."
Many studies suggest that brain training exercises are likely to reduce the risk of dementia by 30%. Such exercises are effective in senior citizens having cognitive impairments.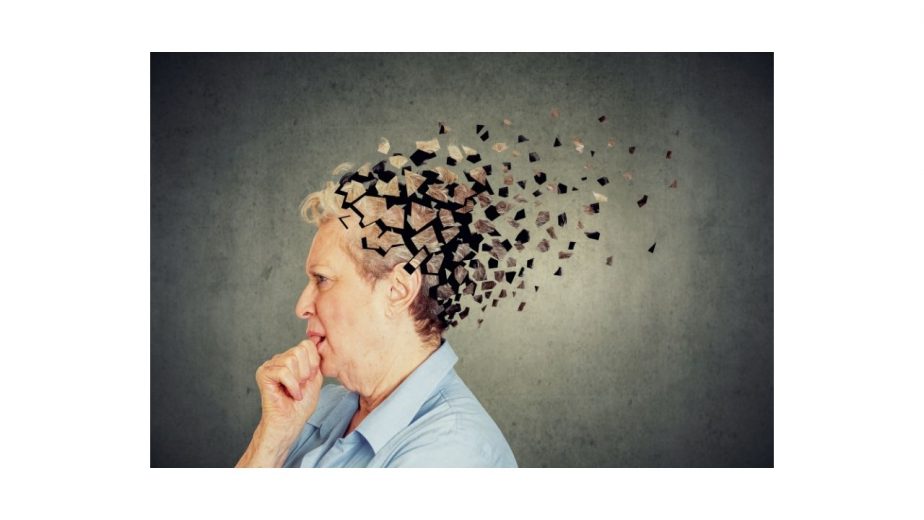 There are a variety of applications for brain training. They improve memory by challenging the impacts of aging. Mobile apps relieve the elderly's minds of stressful occurrences and boost their memory. 
After writing about the best 8 free Software, Apps, and Games for Dyslexia, Here is a post that will help you find the best apps for Elderly and Dementia patients.
Here is another related post that I have written and I'm sure you will find interesting: Best games for elderly with Dementia.
How mobile applications help overcome the effects of dementia – benefits? 
•    Enhances mental strength:
Physical exercises help build a person's physical strength, and mental exercises help enhance mental strengths. 
 •    Features allow the brain to function better:
Almost all of the applications listed below have similar features. They help people suffering from dementia by improving their brain functions. They are helpful as they are entertaining and fun, but at the same time, they provide learning opportunities. 
•    Allows them to have an independent life:
The elderly usually require help with living independent lives. If you want to live your life without any help, it's only possible with a sharp memory. If seniors remember to carry out simple tasks such as going shopping, it helps them have more wholesome lives. Such applications are crucial in their lifestyle. They enhance cognitive skills to provide a more healthy and comfortable living. 
What to look at in an application before selecting it for patients with dementia? 
•    It must include meaningful activities. 
•    The application needs to function properly so that aged people do not have to waste their time learning how to make it work. 
•    It should support self-management activities. 
4 Best Brain Training Apps to Boost Memory for the Elderly And Dementia Patients :
1. Left versus right brain games: 
Left Vs right brain games is a mobile application that targets the brain of the user by testing their reasoning, patience, precision, reflex, awareness, and adaptability. That happens through 49 brilliant mind games that have gotten divided into six categories. The game helps the elderly and retirees to become more alert. If seniors want to challenge their minds, they can use the app to improve their mental abilities. 
The support group in the application makes it more convenient for the senior users. It helps those who are facing difficulties while operating the app. As you increase your skills, the application adds more challenges. That keeps it gratifying and fun, but at the same time, it meets the goal to improve memory functioning. 
 Features:
•    47 unique games for the brain. 
•  It has six training categories: precision, patience, awareness, reasoning, reflex, and adaptability. 
•    You can train every day. 
 Pros:
•    Provides quick results 
•    The games are free 
•    It stimulates the brain, and the difficulty level is moderate. 
Cons:
•    Some people find the constant reminders to get a VIP membership annoying. 
•    Advertisements are interruptive. 
2. Fit Brain Trainer: 
Fit Brain Training is a brain training app that provides regular activities to help users improve their IQ and cognitive abilities. There are over 360 different games in the app that target multiple brain functions. That provides the elderly with a comprehensive learning environment that helps them memorize information and improve their learning abilities.
What distinguishes this app from the rest is that it was created by neuroscientists, which means it is based on scientific research. As a result, it is one of the most important methods for improving mental health. Some games can help seniors develop their memory and concentration, as well as their emotional intelligence. Fit Brains Trainer, on the other hand, allows its users to compare their performance with others.
A variety of games and training sessions are available to help the elderly improve their memory, concentration, and other mental abilities. The user's performance data is used to access and adjust the level of difficulty of the challenges. Aside from these advantages, the app is free. It focuses on turning one's negative mood into a positive one. 
Features:
•    It has more than 60 games available. 
•    It provides in-depth performance reports. 
•    It provides more than 500 customized everyday workouts and reminders for training. 
Pros:
•  It targets the primary areas of the brain, including speed of thinking, problem-solving, visual-spatial, language, concentration, and memory. 
•    It targets emotional intelligence and EQ. 
•    The app helps you manage and recognize your own and other people's emotions. 
•    It helps to identify areas where you need to improve and compares your scores against other users. 
Cons:
•    The app can malfunction sometimes. 
•    There are too many advertisements. 
•    It gets stuck in between. 
3. Memorado Brain Training Games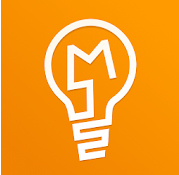 Good news for seniors who want to improve their memory. Memorado improves brain connectivity, resulting in a powerful memory. Increased brain connectivity speeds up cognitive control and learning. These are critical components in preventing memory loss and improving human intelligence.    
This app takes a more focused approach, specializing in focus and memory training. This app's games are designed to help you improve your memory over time. When first using this app for better memory, users will set goals for themselves based on the type of results they want to achieve. The elderly can benefit from this app by playing games and stimulating their minds regularly.
Features:
•    More than 20 brain games are available. 
•    Provides personalized workout.
Pros:
•    Makes you think fast
•    The games are well-implemented
Cons:
•    You have to pay to gain access to more games. 
4. Lumosity Brain Trainer 
This is without a doubt one of the most famous apps in this category. Lumosity offers a variety of games designed to improve cognitive ability and brain function. The app includes 30 games that transform the learning process into a gamified and entertaining experience that is extremely engaging.
These games are based on scientific research into simple brain enhancers. One learns how their mind works to balance good sleep with positive moods for positive experiences.
Lumosity embodies convenience with its user-friendly interface, allowing the elderly to enjoy a positive user experience as well. Daily brain workouts help to keep mental abilities in check. They are refreshed daily, which the seniors may appreciate because they require regular challenges. 
What distinguishes this app is its ability to The app also includes tracking and monitoring capabilities, allowing users to keep track of their performance at all times. Players can set goals and develop positive habits that help their cognitive functions because they can monitor their progress statistics. Regardless of age or skill level, the app adapts to a user's unique strengths and weaknesses.
Features:
•    It has more than 40 activities. 
•   The app provides challenges for speed, math, memory, logic, language, and problem-solving. 
•    The regular release of many new features. 
Pros:
•    It allows personalized tracking of your training habits. 
•    It provides detailed insights. 
•    It analyzes your gameplay and connects it to your daily life. 
Cons:
•    You have to keep upgrading the app. 
•    It isn't very detailed.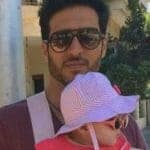 Hi, my name is Eddie, I am a professional trainer specializing in the elderly population and I'm also a website designer. I love training in the gym, going to the beach, traveling, and having good food.

I combined my love for sport and website designing to make "DisabilitEase" whose purpose is to help elderly and disabled people live a more full and active life, have more fun, and enjoy their unique journey despite any disability.