Exercise is an essential part of staying healthy and active as you age, but it doesn't have to be a chore.
For elderly individuals, making exercise more enjoyable can help keep them motivated and provide additional benefits like improved physical and mental well-being.
Tips for Making Exercise More Fun For The Elderly
Here are some simple ways to make exercise more fun for the elderly so that they can stay active with ease.
Find an Activity That You Enjoy
Finding an activity you enjoy is key to making exercise enjoyable for the elderly, so don't be afraid to try something new! Music therapy and gentle stretching are two great options that can make exercise fun and accessible for those who may not think they're up for it.
Music therapy encourages people to move their bodies in a rhythm with the music being played, providing a sense of relaxation and movement without feeling like work. Gentle stretching helps keep bones and muscles flexible, while also helping the elderly maintain balance as they age. It's important to remember that even small stretches can make a difference when done correctly.
Exercising doesn't have to mean going out and running a marathon or lifting heavy weights – it can be simple activities such as walking in nature or doing yoga in the comfort of your own home. Both of these activities help to increase strength, flexibility, and balance while connecting with nature and enjoying peaceful moments outdoors or indoors depending on your preference.
Additionally, joining a group fitness class at your local gym or community center is another way to mix things up while socializing with others who share similar interests. It's important for seniors to find something that fits within their lifestyle while still giving them the physical benefits associated with exercise.
Whether it's taking a dance class with friends or solo swimming at the pool – finding an activity you can look forward to will help motivate you every time you put on your workout gear!
Make Exercise a Social Event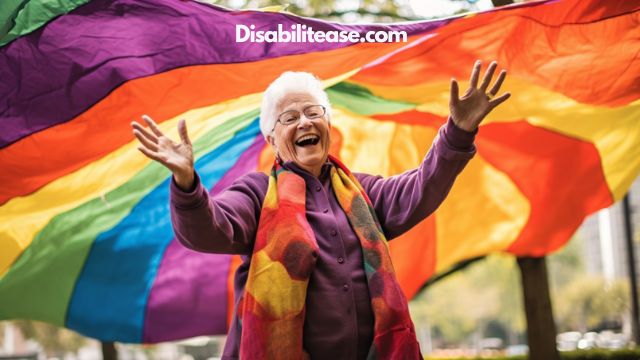 Exercising with family and friends is a great way to make exercise more enjoyable for elderly individuals. So, invite those close to you to join you on your walks or other activities. It's a great opportunity to catch up and stay motivated.
Participate in events and competitions related to exercise, such as community walks or virtual races. This can be a great way to challenge yourself and have some friendly competition with others.
Invite Family and Friends to Exercise with You
Invite your family and friends to join you for a walk or other physical activity – it'll make the time fly by as you chat, laugh, and stay healthy together!
Music can be incorporated to give your exercise session rhythm and focus on balance exercises like tai chi or yoga that are low-impact yet effective.
These activities will not only help improve balance but also provide an opportunity for social interaction with loved ones.
Plus, having someone else with you while exercising will give you more motivation and help keep boredom at bay.
So grab a few friends or family members and get moving!
Participate in Exercise-Related Events and Competitions
Participating in exercise-related events and competitions can be a great way for elderly individuals to challenge themselves and have a fun, competitive outlet. These events and competitions give seniors an opportunity to:
Learn new stretching exercises that help maintain flexibility.
Enjoy the camaraderie of fellow exercisers.
Feel the thrill of competing against others their own age.
Participate in low-impact physical activities with friends or family members.
Exercise-related events and competitions are a great way to make exercise more enjoyable for elderly individuals. They provide opportunities to stay active, have fun, socialize, and challenge themselves physically—all while staying safe and healthy!
Set Realistic Goals and Celebrate Achievements
Setting realistic goals and celebrating achievements can be a great way to keep elderly individuals motivated and excited about exercising! To make exercising more enjoyable, it's important to incorporate rewards into the process of achieving the goal.
These rewards could be anything from a special treat after completing an exercise session, to a new piece of workout equipment or clothing.
Planning ahead is also key, as setting short-term and long-term goals helps provide structure and direction on the journey toward better health.
| Reward Ideas | Goal Examples |
| --- | --- |
| Special Treats | Weight Loss Goals |
| New Equipment | Strength Training Goals |
| Workout Clothes | Cardio Exercise Goals |
| Gift Cards | Flexibility Goals |
Rewards should be tailored to each individual – what may work for one person might not work for another. Additionally, having friends or family members join in on the fun can make goal-setting and reward systems even more effective. Having someone else encouraging you along the way can help increase motivation levels while providing additional accountability. Exercise doesn't have to be boring – making it fun by incorporating creative ways to reach fitness goals makes it much more enjoyable!
Conclusion
You can make exercise more enjoyable for elderly individuals by finding an activity that they enjoy and making it a social event. It's also important to set realistic goals and celebrate achievements along the way.
Exercise doesn't have to be a chore or something you dread doing – there are plenty of ways to make it enjoyable. With planning, dedication, and support from friends and family, your loved one can stay healthy and active through their golden years.
You don't have to go at it alone either – involve the whole family and make exercise enjoyable for everyone!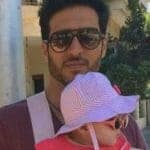 Hi, my name is Eddie, I am a professional trainer specializing in the elderly population and I'm also a website designer. I love training in the gym, going to the beach, traveling, and having good food.

I combined my love for sport and website designing to make "DisabilitEase" whose purpose is to help elderly and disabled people live a more full and active life, have more fun, and enjoy their unique journey despite any disability.