As an elderly or disabled individual, it can be difficult to find ways to stay active and connected. Fortunately, there are plenty of local sports clubs and groups that you can join for socialization and physical activity.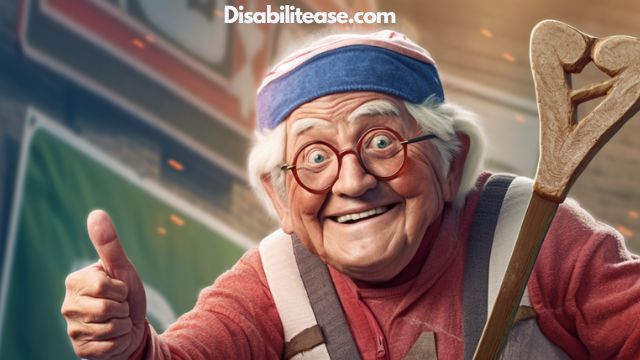 In this article, we'll go over how you can identify your interests, research local sports clubs and groups, and contact the club or group for more information.
Tips For Finding Local Sports Clubs Or Groups As a Disabled Or Elderly Person
With a little bit of effort on your part, you'll be able to find the perfect fit for your needs soon!
Identify Your Interests
You'll want to figure out what you're interested in first so that you can find a local sports club or group that aligns with your interests.
Take some time to explore options and learn more about the different kinds of activities available in your area. Talk to friends, family members, caretakers, and even medical professionals who may have insight into the types of sports clubs or groups that would be best suited for someone like yourself.
Local organizations are often a great resource to seek advice on what's available in terms of physical activities. Additionally, research online and look up public listings for information about local sports clubs or groups.
You can also search for specific adaptive activity programs that may be offered by recreational centers near you. Contacting organizations directly is another way to gain more knowledge on the types of activities they offer as well as any additional resources they may provide for disabled individuals looking to join a sport club or group.
If it's possible, attend an event related to the type of activity you'd like to participate in so that you have an opportunity to observe firsthand how things work at a local club or group setting before committing yourself to join one. This will give you a better understanding of the environment and people involved with the program which could help make deciding whether it's right fit much easier.
Research Local Sports Clubs and Groups
Gaining knowledge of nearby physical activity opportunities can be a great way to discover the possibilities for elderly or disabled people. Researching local sports clubs and groups is one way to become familiar with what's available, as many organizations offer support networks and adaptive sports that can accommodate the needs of those with disabilities or age-related conditions.
To begin your search, visit websites such as Disabled Sports USA, which provides information on sports programs for individuals with physical disabilities in all 50 states. You can also use a search engine like Google to find popular sports programs near you; simply type in keywords like "adaptive sports"along with your location (e.g., "adaptive sports near Seattle").
You may also wish to contact your local parks and recreation department, as they often coordinate sporting events and activities suited to older adults or those living with a disability.
Additionally, there are several national organizations dedicated solely to helping seniors stay active. SilverSneakers is an example of one such program that offers gym memberships and access to fitness classes specifically designed for seniors.
Finally, don't forget about word-of-mouth referrals! Ask friends, family members, or healthcare professionals if they know of any good local resources related to adaptive sports or other physical activities appropriate for elderly or disabled people in your area.
Contact the Club or Group for More Information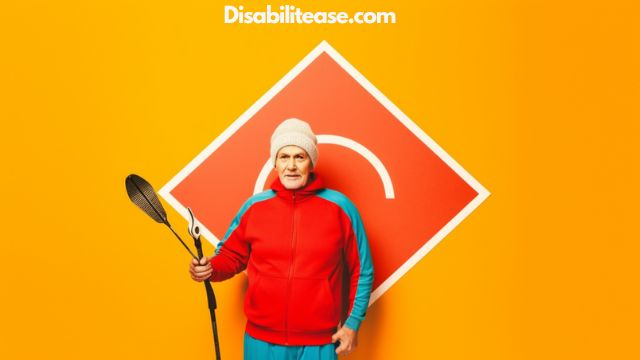 If you're looking to join a local sports club or group, it's important to ask about membership eligibility and accommodations for elderly or disabled members.
Reach out directly to the organization to ask these questions and schedule a visit or trial session. This will give you an idea of what the experience would be like.
Don't hesitate to contact them for more information – they'll be happy to answer your questions!
Ask About Membership Eligibility
Finding out the eligibility requirements for membership in a local sports club or group is essential to ensure you can enjoy the activities they offer.
Connecting with peers and engaging in volunteer opportunities are important parts of being a part of such an organization, so it's important to understand what qualifications might be needed before joining.
Ask about age limits, if any physical fitness tests or medical evaluations are required, as well as any fees associated with membership.
It's also helpful to ask if there is a probationary period or mentorship program for new members.
Find out if there are special accommodations available for those with disabilities or other limitations that might prevent them from participating fully in activities.
Knowing all these details ahead of time will help you make an informed decision about your involvement in the sports club or group.
Inquire About Accommodations for Elderly or Disabled Members
Do you offer any special accommodations for those who may have physical or mental limitations? When considering membership in a sports club or group, it's important to ask about adaptive coaching and other accessible options.
Many organizations offer virtual access so that elderly or disabled members can participate from the comfort of their own home. It's also possible to inquire about extra support at physical events, such as having an additional coach on hand to help with specific needs.
Being aware of all available accommodations can make a big difference for disadvantaged members looking for a way to stay active and engaged.
Schedule a Visit or Trial Session
Now that you've inquired about accommodations for elderly or disabled members at your local sports clubs or groups, it's time to take the next step and schedule a visit or trial session.
It's important to be aware of the potential attitude shift from staff when you make this request. Many people view individuals with physical limitations as unable to participate in physical activities, which can lead to access barriers.
However, if you approach the situation confidently and assertively, you may be able to gain access to a club or group that will provide an enjoyable and fulfilling experience.
Conclusion
You've done the hard work of researching local sports clubs and groups that could be a good fit for you. Now, all that's left is to reach out and contact them!
The staff at these organizations should be happy to answer any questions you might have about their programming. With a bit of effort, you'll soon find yourself joining in on the fun and finding a great way to stay active regardless of your abilities or age.
Don't let anything hold you back – get out there and enjoy the benefits of playing sports with others!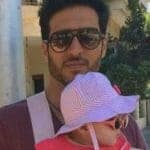 Hi, my name is Eddie, I am a professional trainer specializing in the elderly population and I'm also a website designer. I love training in the gym, going to the beach, traveling, and having good food.

I combined my love for sport and website designing to make "DisabilitEase" whose purpose is to help elderly and disabled people live a more full and active life, have more fun, and enjoy their unique journey despite any disability.