Sports are a great way to stay active and healthy, but unfortunately they're not always accessible for everyone. Disabled individuals can often be excluded from participating in sports due to the lack of adapted equipment or activities available.
But there are several ways that we can make sports more accessible for disabled individuals. In this article, we'll explore some of the ways that you can help make sports more inclusive and enjoyable for people with disabilities.
We'll look at adapted sports equipment, training and coaching, as well as adapted sport activities specifically designed for disabled individuals.
So let's get started!
Adapted Sports Equipment
You can help make sports more accessible for disabled individuals by using adapted sporting equipment! Adapted sporting equipment is designed to meet the needs of people with physical limitations. This includes items such as wheelchairs that are modified specifically for certain sports, disability aids, and specially developed assistive devices.
With these items, those with disabilities are able to participate in a wide variety of sports and activities including playing in teams and wheelchair sports.
Adapted equipment can also provide a sense of freedom and independence to those who may not have been able to play a sport without it.
For example, many wheelchairs now come equipped with adjustable footrests that allow the user to move around freely while participating in their sport or activity. In addition, some specialized adaptive devices enable users to enjoy playing team sports on an even playing field with their peers.
Adapted sporting equipment offers numerous benefits for the disabled community, providing them with the opportunity to engage in physical activity just like everyone else.
The ability to take part in recreational activities brings joy and fulfillment into lives that otherwise would not have had access to these experiences due to their physical limitations.
Training and Coaching
Coaching and training disabled people in sports can be an incredibly rewarding experience. There are many ways to make sports more accessible for those with disabilities, such as developing mentoring programs that pair experienced athletes with those just starting out, promoting inclusive teams that cater to all levels of ability, adding adaptive physical education classes to schools, offering specialized equipment and services for different disabilities, and encouraging coaches and trainers to use positive reinforcement tactics when working with disabled athletes.
Creating a safe learning environment is key when it comes to coaching and training disabled individuals in sports. Coaches should provide clear instructions on rules, regulations, safety protocols, and skill development while also being aware of the limitations of each individual athlete. This allows athletes to feel comfortable taking risks as they learn new skills without fear of failure or judgement from their peers or coaches.
Furthermore, it's important for coaches and trainers to emphasize teamwork and collaboration amongst all players regardless of their abilities.
In addition, providing access to resources such as mentoring programs or adaptive physical education classes can help create a more inclusive playing field where everyone has an opportunity to participate in sports regardless of any disability.
These resources can also give participants the chance to build self-confidence and develop a sense of belonging within the team atmosphere.
Ultimately, supporting disabled individuals through adapted equipment, mentorship opportunities, inclusive teams, and positive reinforcement will help create an environment where everyone feels welcomed no matter what their background may be.
Adapted Sports Activities
Adapted sports activities provide a great opportunity for disabled individuals to participate in activities that are tailored to their abilities.
Inclusionary programs such as wheelchair basketball, blind football, and deaf cricket are just some examples of how disabled individuals can be included in sports. These adapted sports often have modified rules which take into account the physical limitations of those with a disability or impairments.
Such rules may include allowing more time for a shot clock when playing wheelchair basketball or having an audio signal when playing deaf cricket.
There are also advocacy initiatives aimed at making adapted sports more accessible for disabled individuals. These initiatives focus on increasing awareness and providing resources to those interested in participating in adapted sports.
For example, organizations like Disabled Sports USA offer various types of adaptive sport camps which introduce people to adapted sports and help them get involved with their local community teams or clubs. They also provide equipment for those who cannot afford it so they can still enjoy the benefits of participating in adapted sports activities.
Adapted sports provide an inclusive environment where everyone is welcomed regardless of ability level or impairment, helping disabled individuals gain confidence and self-esteem while enjoying sport activities safely and fairly.
By increasing accessibility through inclusionary programs and advocating initiatives, we can ensure that all people have equal access to activities that benefit them both physically and mentally.
Conclusion
You can make sports more accessible for disabled individuals in a number of ways. For starters, you can invest in adapted sports equipment to make it easier for people with disabilities to participate.
Additionally, providing training and coaching opportunities ensures that everyone has an equal chance at success.
Lastly, creating activities that are adapted to fit various levels of physical ability allows everyone the opportunity to enjoy sports.
By taking these steps, you'll be able to ensure that disabled individuals have access to the same sporting experiences as those without disabilities.
There's no reason why anyone should miss out on all the joys and benefits of playing sports!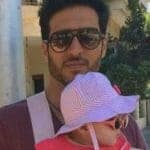 Hi, my name is Eddie, I am a professional trainer specializing in the elderly population and I'm also a website designer. I love training in the gym, going to the beach, traveling, and having good food.

I combined my love for sport and website designing to make "DisabilitEase" whose purpose is to help elderly and disabled people live a more full and active life, have more fun, and enjoy their unique journey despite any disability.