People with intellectual disabilities lead very difficult lives. A lack of awareness and facilities can affect their development. However, it does not mean that they cannot achieve anything they strive for. If you have Down syndrome or know someone who does, you do not need to lose hope.
There are famous athletes with Down syndrome who are breaking down barriers. They are showing the world that there is nothing that they cannot do.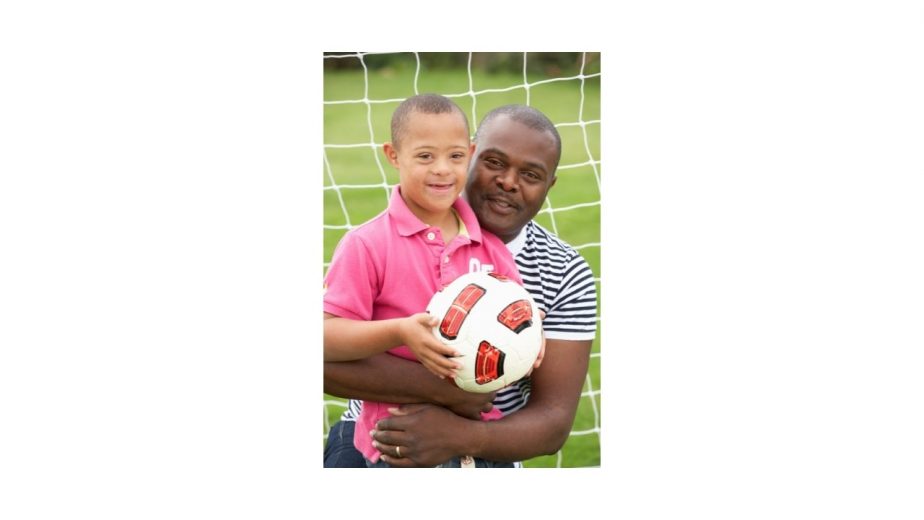 Special Olympics are held regularly to prove that athletes with intellectual disabilities are just as capable as any other athlete. Learning more about the Special Olympics athletes will motivate you to keep going.
These athletes prove their power through sports. Although people held different attitudes not that long ago, perception has changed considerably over the years. 
The myth that young people with Down syndrome find physical exertion to be harmful has been debunked. There are athletes with intellectual disabilities who can do just about anything. Besides, governments across the globe are getting involved to ensure that people with Down syndrome have access to the facilities they need to thrive.
Let's look at some of the top athletes with Down syndrome who are shattering ceilings to prove that they are just as amazing at sports as anyone else. 
Before you start with this list of these inspiring people, you might also want to check out my post about 6 Famous Footballers, Soccer, and Basketball Players with Autism.
8 Famous Athletes with Down Syndrome
1. Chris Nikic
Chris Nikic is a true inspiration. He was nominated for the Best Athlete with a Disability at the ESPYS 2021. What sets him apart is the fact that he is the first person with Down syndrome to finish a full IRONMAN triathlon. The Florida athlete made history in November 2021 when he completed a 2.4-mile swim, ran a 26.2-mile marathon, and rode a bike for 112 miles. He completed the triathlon within 16:46:09. That is an achievement in itself. He is one of the athletes with Down syndrome that you simply cannot overlook. 
There is a reason why Chris Nikic has won the Jimmy V Award for Perseverance. Chris has overcome great obstacles in his life. His perseverance and determination are admirable. Another great fact about the athlete is that he is a motivational speaker. He attributes his achievements to the 1% Better philosophy, which simply requires one to get 1 percent better every day.   
2. Oana Rotar
The next famous athlete with Down syndrome that you need to know about is Oana Rotar. The Romanian athlete competed at the Special Olympics and became the first woman with Down syndrome to be employed in public administration in her native country. Her work ethic allowed her to thrive at the Romanian Ministry of Labour and Social Protection. Oana is a very dedicated individual who keeps striving for more.
She is an inspiration for women with Down syndrome. The hard worker loves what she does. The Special Olympics staff helped her improve her interview skills which allowed her to get an opportunity to work at the Office of the Secretary of State. The exceptionally talented Oana does not back down from any challenge. She is a fast learner and enjoys trying out new things. 
3. Neil Joseph Price
Another inspiring athlete with Down syndrome is Neil Joseph Price. The British athlete did not allow intellectual disability to define who he is. It helped open lots of doors for him. Being a part of the Special Olympics movement proved extremely beneficial. It provided him with many opportunities to play sports at a much younger age. Neil prefers to define himself as a performer and artist. 
Having an extra chromosome has not stopped this athlete from achieving greatness in life. He learned to overcome everything that came his way from a very young age. Neil is someone who is always ready for a new challenge in life. His dedication to sports proved fruitful as he made a name of his name. He is widely known throughout the world for beating intellectual disability and living with it. 
4. Stephanie Handojo
Stephanie Handojo is an Indonesian athlete with Down syndrome. She has competed at multiple regional and global swimming competitions. She has even won a few gold medals along the way.  She started her journey as an athlete at the 2011 Special Olympics World Summer Games. It helped catapult her to the top.
Competing at an international event with other world-class athletes and winning a gold medal gave her the confidence to keep going. The reason why Stephanie has been very successful despite being so young is that she began her swimming journey at a very young age. 
Special Olympics Indonesia even funded her training in leadership and speaking skills. Stephanie has a passion for changing the world. She is an advocate for kindness and inclusivity across Indonesia. One of her greatest highlights is being a torchbearer at the London 2012 Olympics.
She is grateful for all the opportunities that Special Olympics provided her. Besides swimming, Stephanie enjoys meeting friends, playing badminton, cooking, and playing the piano. Her family has a laundry business in the Indonesian capital, and she even helps run it. 
Romana is a name that you need to know more about. She is a young athlete who battles Down syndrome for a living. The Slovakian strives to live her best life every day. Romana is a health and fitness role model for many. What allowed her to succeed is the fact that she pushed to stay in shape.
5. Romana
Despite having the odds stacked a bit higher due to Down syndrome, she did not give up. Adults with Down syndrome tend to be three times as likely to become obese or overweight in comparison to adults without any intellectual disability. Romana has done well in rhythmic gymnastics. She participated in the European Special Olympics Championship in 2019. Romana even ended winning a gold medal. 
As Romana did not want to stop being involved, she joined the Special Olympics Fit 5 program. The program educates athletes to lead healthier lifestyles. Romana has proven dedication and persistence. There is a lot that many of us can learn from her. Her healthy eating habits and lifestyle will inspire people with Down syndrome to live a much better life.
6. Lani De Mello
Lani De Mello is a Georgia athlete who has set the bar very high in gymnastics. She is also a coach and spends most of her time training. The athlete finds the sound of classical music to be soothing. Competing at the 2010 Special Olympics USA Games allowed her to start a career unlike any other.
The reason why Lani De Mello has succeeded is that she began dancing at the mere age of 5. She later joined the Special Olympics when she turned 13. No moment goes by without her smiling.
The young athlete has traveled the world and competed in gymnastics. To remain calm during the competition, Lani focuses on her breathing. She plasters a firm smile and tries to overcome her nerves without fail. Nobody can match her track record to date. Lani also does ballet which allowed her to progress as a gymnast.  
7. Nakorn Thiptabmak
Nakorn Thiptabmak gets on with everything in life without losing hope. It is his motto for surviving life. Despite being the oldest athlete representing Thailand to participate at the 2019 Special Olympics World Summer Games, he keeps going even if he feels nervous. Having Down syndrome made his life a lot harder as he would get frustrated when people could not understand him growing up.
He even became aggressive when he became a teenager. Nakorn Thiptabmak got into fights and shouted at others. His family considered his behavior to be destructive. His mother did not give up on him and left him at the Ban Kru Boonchoo Foundation, a home for children with disabilities. It is here where he learned to improve himself and managed to succeed.  
8. Li Xiang
Li Xiang is a Chinese athlete with Down syndrome. Coming from a country where people with intellectual disabilities are treated poorly, he focused on his sports which allowed him to excel. He was diagnosed with Down syndrome when he was a baby. Although he struggled with balance and coordination, he kept trying, and sports helped him improve considerably. 
Motivated to overcome his odds, Li Xiang competed at the 2015 Special Olympics World Summer Games at the age of 11 and went on to win one gold, two silver, and two bronze medals. He competed again in 2013 and conquered speed skating. Even though Li Xiang is very young, he has undergone intense training to prove his worth.   
Also, you have to check out my post on 10 Famous Blind Musicians, Opera Singers, and Tenors That You Must Know.
Conclusion
Having Down syndrome is not the end of the world. Once you have read about the top 8 famous athletes with Down syndrome, you will feel motivated to take on the world. Always remember that there is nothing that you cannot achieve.
As long as you keep trying, you can become an athlete, a star, and just about anything you want. Therefore, it is about time that you started your journey towards self-discovery.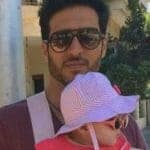 Hi, my name is Eddie, I am a professional trainer specializing in the elderly population and I'm also a website designer. I love training in the gym, going to the beach, traveling, and having good food.

I combined my love for sport and website designing to make "DisabilitEase" whose purpose is to help elderly and disabled people live a more full and active life, have more fun, and enjoy their unique journey despite any disability.