The world is filled with talented people. Being visually impaired or blind does not mean that one cannot pursue their dreams. On the contrary, there are certain people who have pushed harder to make a name of their own.
These deeply creative and talented blind opera singers and tenors inspire millions. They have not allowed their visual disability to overshadow their talent. Instead, they have shared their musical gift with the world and continue to motivate us to keep following our dreams.
If you are looking for some inspiration or know someone who is blind and has a passion for singing, you have come to the right place. We have prepared the ultimate post that takes a close look at some of the most famous blind opera singers and tenors.
Also, feel free to visit my post – Can A Deaf Person Be A Singer, Composer, or Musician?
Each musician mentioned here has an undeniable talent. No matter what came their way, they continued to face every challenge head-on. Learn more about the following famous singers to push through the tough times and seek your destiny.
10 Very Famous Blind Musicians, Opera Singers, and Tenors
1. Andrea Bocelli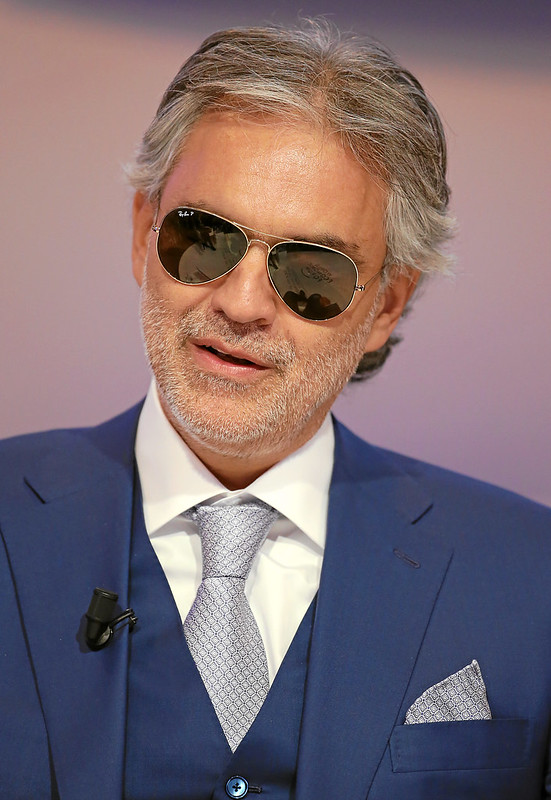 Andrea Bocelli is one of the most famous blind opera singers in the world. The Italian singer, songwriter, was born with congenital glaucoma. It resulted in his loss of vision. As he grew older, he eventually became blind at 12 after a sporting accident. There is no denying that Andrea Bocelli is extremely talented. He had a beautiful voice from a very young age and knew how to play drums, guitar, saxophone, and flute. 
The award-winning opera vocalist has a voice that can touch anyone's heart. Although Andrea Bocelli suffered a lot when he was younger, he mentions that he did not turn to medicine or drugs to cope with it. All he did was hope and go on stage. He knows that destiny plays a huge role, and so does perseverance.  Thus, he is still considered to be the best opera vocalist in the world. 
2. Stevie Wonder
Stevie Wonder is a name that most people have heard. The Michigan native was born six weeks premature and was visually impaired due to retinopathy from prematurity. The condition involves the retina detaching.
However, it did not stop the super talented Stevie Wonder, who showed that his musical gifts were something that nobody could compare with. He started out singing as a young child and continued to follow his dreams. At just the age of 11, Stevie Wonder signed his very first label. He was given the nickname "Little Stevie Wonder" because of his notable feat.  
Today, Stevie Wonder is considered to be one of the most famous singers and songwriters. With sales of more than a hundred million musical records worldwide, he is undoubtedly the best-selling musician.
In fact, he is also referred to as a "musical genius." Despite being over 70, Stevie Wonder does not show any signs of stopping. He wants to continue doing what he loves, and so should you. Do not let your doubts stand in the way of the life you desire.
3. Ray Charles
Ray Charles was a famous American musician and composer. He was a ray of hope for the masses. Juvenile glaucoma led to him losing his sight at the mere age of 4. When he reached seven years of age, he had lost his eyesight completely and was blind. 
Some of his nicknames that you might have heard of include "The Genius" and "Brother Ray." He helped soul music rise from emerging gospel music. The Rolling Stone has included Ray Charles in their list of 100 Greatest Artists of All Time to pay tribute to the amazing singer, songwriter. There was nothing that Ray Charles never did to push himself. He continued to sing until he passed away in 2004 at the age of 74. 
4. Rod Clemmons
Rod Clemmons is a famous blind singer who did not allow his impairment to stand in the way of his dreams. The Arkansas native was born blind. However, he did not let this setback stop him. Instead, he focused on honing his musical talent by playing the piano at the age of 3.
He even got a full scholarship to study at the Indiana University Jacob School of Music. Today, most people know him as an R&B, NYC-based singer, songwriter, and producer. The chances are that you might have heard of his album titled "What's up? It's me". It was a huge hit around the world. 
5. Jeff Healy
Heading to the North, Jeff Healy was a Canadian jazz singer and guitarist. He became blind at a very young age as he suffered from retinoblastoma. Jeff Healy started playing the guitar at just the age of 3. He used to place the guitar on his lap and played it with a unique style. Nothing stood in his way, and he even went on to be featured in the movie Road House. 
Anyone who has watched Jeff Healey play would know just how inspiring he was. Regardless of the challenges that he faced, he continued playing the guitar sitting down. He would strum and pick the guitar with his right hand while using his left hand to make the chords. Many people described his unique style as being similar to playing the piano. 
6. Nobuyuki Tsujii
Nobuyuki Tsujii is another name that you need to know about. Even though he is very young at present, he has shown the world his exceptional talent. The Japanese pianist was born blind and began playing by ear using a toy piano at the mere age of 2.
He started receiving piano lessons when he turned 4. Nobuyuki Tsujii did not lose hope throughout his journey and is considered a renowned pianist today. Having won numerous awards, he does not show any signs of stopping. He has frequently performed at conductors and orchestras. It shows just how much effort he has put into his passion, considering that he is unable to see anything.
7. Diane Schuur
Diane Schuur is a renowned pianist and jazz singer. The American musician was born blind. But, she started singing as soon as she turned 3. She even went on to teach herself how to play the piano using her ear as she found it frustrating to study using the Braille sheet. When she reached the age of 10, she even performed for the very first time to an audience.
Anyone who has listened to her music knows that she has an eclectic musical style. Diane Schuur has released both jazz and country music albums. Although she is over 65 years of age, she always has a smile on her face and can be found singing.
8. Ronnie Milsap
Ronnie Milsap is a 78-year old American country music singer, a pianist who is known for being the most popular performer of the 70s and 80s. His influence still holds to this day. Ronnie Milsap knows how to appeal to both country and music fans.
The North Carolina native was born almost blind due to a congenital disorder. As he grew older, he fell in love with music. It was during the 70s when he rose to fame after moving to Nashville to pursue music full-time. Some of his all-time popular songs include "There's No Getting over Me" and "Stranger in My House." His life story is enough to feel inspired to follow your dream and not look back.
9. Jose Feliciano
Jose Feliciano is a famous singer and composer from Puerto Rico. He is well-known for his Christmas single "Feliz Navidad." Born blind, Jose Feliciano proved that he had musical talent when he reached the age of 7. He taught himself how to play the accordion and started singing at a young age.
He started his musical career by singing at clubs and bars in major American and Canadian cities. His voice took the world by storm, and he did not back down from any challenge that came his way. Instead, he leaped for it and is a famous personality today whom many people look up to.
10. Terri Gibbs
Finally, Terri Gibbs is a famous country music artist whom we just had to include in our post. The Miami native proved her musical talent when she released her debut single "Somebody's Knockin." When she was a newborn baby, she became blind because of an incubator accident.
However, she did not lose hose and started playing piano when she was just 3. Then, she even sang in church. It was her hit single that helped launch her career as a musical sensation. Even though she has shifted to life as a contemporary Christian, she had 13 albums in her name. 
Conclusion
Once you have finished reading our post, you will know the top blind singers who never gave up and followed their passion.
If there is one thing that we can learn from these amazing musicians, it is the fact that nothing is impossible. Hence, you should share our posts with your friends to inspire them as well.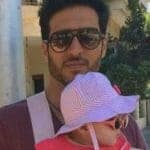 Hi, my name is Eddie, I am a professional trainer specializing in the elderly population and I'm also a website designer. I love training in the gym, going to the beach, traveling, and having good food.

I combined my love for sport and website designing to make "DisabilitEase" whose purpose is to help elderly and disabled people live a more full and active life, have more fun, and enjoy their unique journey despite any disability.