Anyone who has diabetes will tell you that they have both good days and bad days. It is just how it is when it comes to living with the condition. However, it is crucial that you show diabetes who is boss. The truth is that having diabetes does not mean that you cannot achieve whatever you want.
There are plenty of athletes with diabetes. Famous footballers and basketball players with diabetes regularly battle the condition and end up outperforming their peers. It shows just how much potential a person has and that there are no limits to what one can achieve.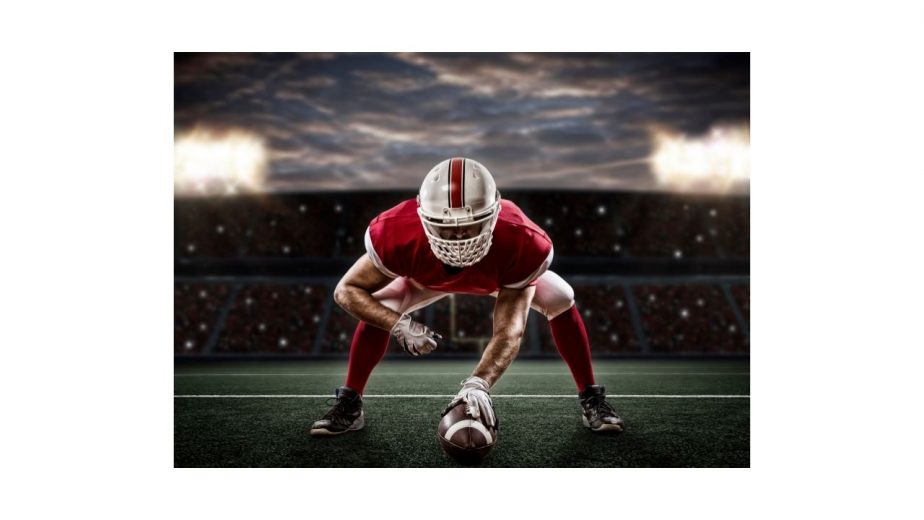 If you have diabetes or know someone who does and is worried about pursuing sports, this post is just for you. It looks closely at some of the most famous footballers and basketball players with diabetes. By reading the post, you will feel inspired and have no trouble fighting anything that comes your way.
Besides, studies reveal that a strict training regimen, a specific diet, and sufficient sleep are the way to go. You will find the athletes below to be the perfect role models to keep going. So, what are you waiting for? Let's get started. 
Oh, I almost forgot… You also have to check out my post about 6 Famous Footballers, Soccer, and Basketball Players with Autism.
9 Famous Athletes That had a Great Career Despite Their Diabetes
1. Jay Cutler
One of the most famous football players with diabetes is Jay Cutler. The NFL quarterback was diagnosed with type 1 diabetes mid-career. The news about Cutler having type 1 diabetes broke out back in May 2008, and everyone took notice of the condition. It helped raise awareness and showed the world that nothing is impossible, no matter how your health might be. 
During his season with Denver Broncos, Jay Cutler managed to have some amazing career highs in interceptions, passing touchdowns, and passing yards. In fact, he even went on to play the Pro Bowl.
However, Kris Dielman, Nick Mangold, and Peyton Manning threw him into a pool right before that game. It resulted in his blood sugar monitor. But, things were all in good fun, and a replacement was provided to him before the game started. Therefore, you should never feel that you cannot accomplish whatever your heart desires.  
2. Will Cross
Will Cross is an American mountain climber whom you might have already heard of. There is possibly no cooler sport than mountain climbing. What makes his story worth mentioning is that he manages his blood sugar levels even in the most extreme of conditions. At the age of 9, Will Cross was diagnosed with type 1 diabetes.
The Pittsburgh native was even told that we would be unlikely to live up to 30 years of age. However, he has overcome everything that came his way. The professional adventurer earns his living through diabetes-related corporate sponsorships. 
The fact is that Will Cross has managed to climb all of the highest peaks in the world. He has led expeditions to unexplored regions of the Subcontinent, Africa, Greenland, and South America. Despite being in an unforgiving environment, he has managed to control his blood sugar. He serves as a great inspiration to others who want to ensure that they have control over type 1 diabetes. 
3. Borja Mayoral 
Borja Mayoral is a famous Spanish footballer who has diabetes. Playing for Real Madrid, Borja was diagnosed with the condition when he was just five years old. He did not even know what it meant to have diabetes at such a young age. His soccer career had only started with Real Madrid, where he played for an associated youth organization.
Borja Mayoral was responsible for scoring each of the three qualifications for the 2015 European Championship for those under 19 and made Spain proud in the striker position. His career goals show just how talented and hard-working he is. If you think that you cannot crush diabetes and live the life that you want, you need to think again.
4. Sara Groenewegen 
Not many people know about Sara Groenewegen. The Canadian softball player is one of the first to mention having type-1 diabetes from a very young age. She was only nine years of age when she was diagnosed.
She even ended up contracting Legionnaires' disease in July 2018, which was a huge medically-related setback for the Canadian athlete. It was during the Canada Cup when she started feeling symptoms. Sara Groenewegen had to spend about seven days in an induced coma. It derailed all her training.
Despite the fact that she has fully recovered now, she has to defend her reputation as the most feared softball pitcher in the world. What we can learn from her is that you are much stronger than you think and that everything does work out in the end. 
5. Antonia Goransson 
Antonia Goransson is a Swedish soccer player who was sidelined by type-1 diabetes in 2015 when she was first diagnosed. The skilled winger is capable of more than just playing on the field. When she was first diagnosed, she had been signed to play for the Seattle Reign FC as part of the American National Women's Soccer League.
Despite her doctor's wishes, she headed to Seattle to battle her condition. However, her stay proved to be short-lived as she only ended up feeling worse. The famous footballer with diabetes had to return to Sweden after a short period of time.
Now, she plays with a local team to ensure that she remains close to her friends and family while managing her condition. Her spirit is one that can inspire many of us to keep fighting no matter how severe our condition might be.
6. Adam Duvall
Adam Duvall is possible the most famous baseball player with diabetes. The American footballer was let go by Atlanta Braves when he was diagnosed with type-1 diabetes.
He had already experienced the classic symptoms when he was diagnosed in 2012. Some of the symptoms included frequent urination, weakness, and weight loss. He had to get up 5 to 6 times every night to pee. 
Even though Duvall found out about the disease, the San Francisco Giants called him to join the big league two years later. Later, he was traded with the Cincinnati Reds in 2015. During his time with the Reds, he managed to hit his first grand slam in 2017. During that year, he also notched his first walk-off in his career in a game against the Diamondbacks. Finally, he was traded with the Braves in 2018.    
7. Scott Allan
Scott Allan is a Scottish footballer with diabetes. The midfielder has been a part of the Celtic football club that is based in Glasgow. From the age of 3, Scott Allan had to balance type 1 diabetes with the extreme demands of the sport. 
To ensure that his blood sugar levels were optimal for competing, the Scotland native snacked on chocolate bars right before a game. He adjusted his pre-game ritual when he turned 12 as the intensity of the sport increased considerably.
His high blood sugar levels left him with cramps after games. Through experimentation, Scott Allan found that the perfect blood sugar level during matches was 72 to 108 mg/dl. He struggled to keep his blood sugar below 180 mg/dl for up to 90 minutes. If his blood sugar went high, he would start to feel fatigued rather early on in the match.   
8. Gary Hall, Jr.
Although most of the athletes mentioned in this post are famous footballers with diabetes and basketball players with diabetes, it is important to mention Gary Hall, Jr., who is an Olympic swimmer. He found great success and went on to win silver and two gold medals. His gold medals were given for the 100-meter medley relay and 100-meter freestyle relay. As for his silver medals, they were given for 100-meter freestyle and 50-meter freestyle. 
Gary was diagnosed with type-1 diabetes at the age of 24. The news truly left him devastated as his doctors told him that he would be unable to swim competitively ever again. However, he did not let the news overwhelm him and went to win 50-meter freestyle in the 2000 Olympic Trials, where he broke past records. He later went on to get second place in the 100-meter freestyle. Gary kept going and even competed at the 2000 Sydney Games, where he bagged a silver and gold medal. 
9. Lauren Cox
Finally, the last name on the list is Lauren Cox. She is one of the most well-known baseball players with diabetes. Lauren Cox was diagnosed at a very young age and knew that he had diabetes growing up. Just like her, Lubbock Christian, her sister, the D2 basketball player, also has diabetes. The two sisters went on to receive the Pat Summit Most Courageous Award for their involvement and bravery in front of diabetes.  
Each of these athletes offers great hope to those that have diabetes. If you think that you cannot live your life fully with the condition, you could not be more wrong.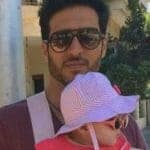 Hi, my name is Eddie, I am a professional trainer specializing in the elderly population and I'm also a website designer. I love training in the gym, going to the beach, traveling, and having good food.

I combined my love for sport and website designing to make "DisabilitEase" whose purpose is to help elderly and disabled people live a more full and active life, have more fun, and enjoy their unique journey despite any disability.