Travelling can be a great way for disabled and elderly people to make new friends and socialize. With the right planning, travel can open up a world of exciting opportunities for those with disabilities or special needs.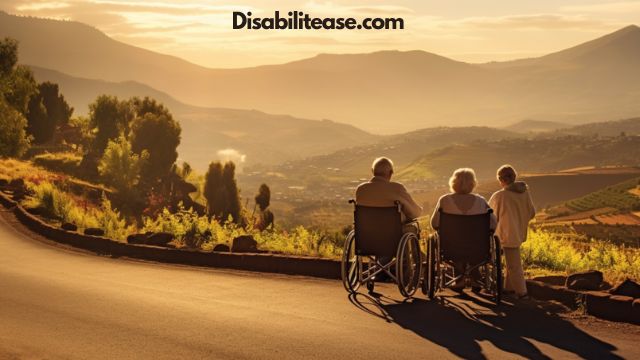 Whether you're looking to meet new people in your own backyard or on the other side of the world, there are plenty of ways to get out and explore.
In this article, we will discuss the benefits of travelling for disabled and elderly people as well as tips for making sure your travels are safe and enjoyable.
Benefits of Travelling for Disabled and Elderly People
Travelling can be a great way for disabled and elderly people to make new friends, expand their horizons, and enjoy social interaction that may otherwise be inaccessible.
Exploring different cultures and environments can provide valuable opportunities to meet new people from all walks of life. Furthermore, travelling gives disabled and elderly individuals the chance to gain an appreciation for the world around them as well as build connections with others who may be dealing with similar limitations.
Additionally, when done safely, travel opens up a wide range of possibilities that would otherwise remain untapped. When it comes to safety considerations, there are countless resources available to help disabled and elderly travelers ensure a stress-free journey.
From special equipment such as wheelchairs or adjustable beds to accommodations designed explicitly for accessibility needs, there is no shortage of options available. Moreover, many airlines offer discounts specifically tailored for seniors or those with disabilities as an added bonus on top of existing amenities such as priority boarding or assistance getting through security checkpoints.
Traveling has the potential to provide invaluable experiences that will stay with you long after your return home. Whether you're looking for adventure or just some quality time away from home, planning ahead can help ensure your travels are both safe and enjoyable regardless of any particular limitations you may have.
So don't let age or disability hinder your desire to explore – set off on your next journey today!
Tips for Disabled and Elderly Travelers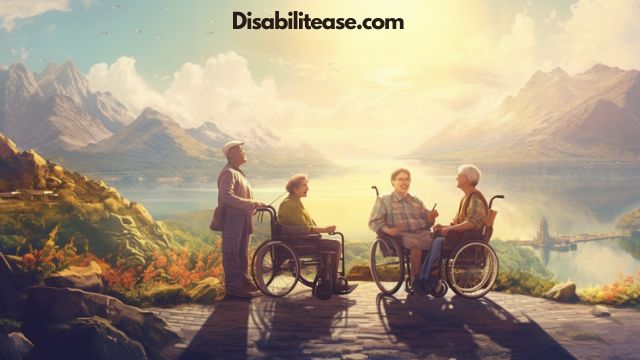 Exploring the world can offer disabled and elderly individuals an opportunity to expand their social circle. To make sure your journey is enjoyable, it's important to plan ahead and look into improving accessibility of your destination.
This includes researching accessible public transportation, wheelchair-friendly hotels, restaurants with easy access for those with mobility restrictions, and any other necessary accommodations. Doing this will ensure that you are not limited in what you can do during your travels.
When travelling as a disabled or elderly person, it's also important to consider the climate of your destination. Make sure you have appropriate clothing for both warm and cold conditions, as well as enough medication if needed.
Additionally, bring a lightweight manual wheelchair so that getting around is easier when there are no accessible public transportation options available.
Finally, don't forget to reach out to local contacts! Exploring new places with people who know the area can be a great way to get more familiar with what there is to do during your trip. It may even lead you towards meeting new friends along the way!
Conclusion
Travelling can be a great opportunity for disabled and elderly people to make new friends and socialize. It allows them to explore the world from the comfort of their own home, as well as engage in activities with others that they otherwise wouldn't have access to.
With proper planning and research, these individuals can ensure a safe and enjoyable journey. So, what're you waiting for? Get out there, book your next trip, and start making memories today!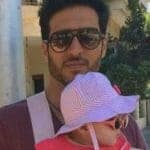 Hi, my name is Eddie, I am a professional trainer specializing in the elderly population and I'm also a website designer. I love training in the gym, going to the beach, traveling, and having good food.

I combined my love for sport and website designing to make "DisabilitEase" whose purpose is to help elderly and disabled people live a more full and active life, have more fun, and enjoy their unique journey despite any disability.