The main purpose for why I started this blog website is to help people with disabilities to be more active, to be in movement, and travel so it is only obvious that I should research and write a post on the best cars for seniors with Arthritis.
Senior drivers with arthritis need to consider a lot of things before they decide to buy a car. Starting from the ease to get in and out of the vehicle to how smooth its drive is, they must take into account all the aspects of ergonomics. 
We have a related article for you, you can read 13 Best Upright Walkers for Seniors In 2023.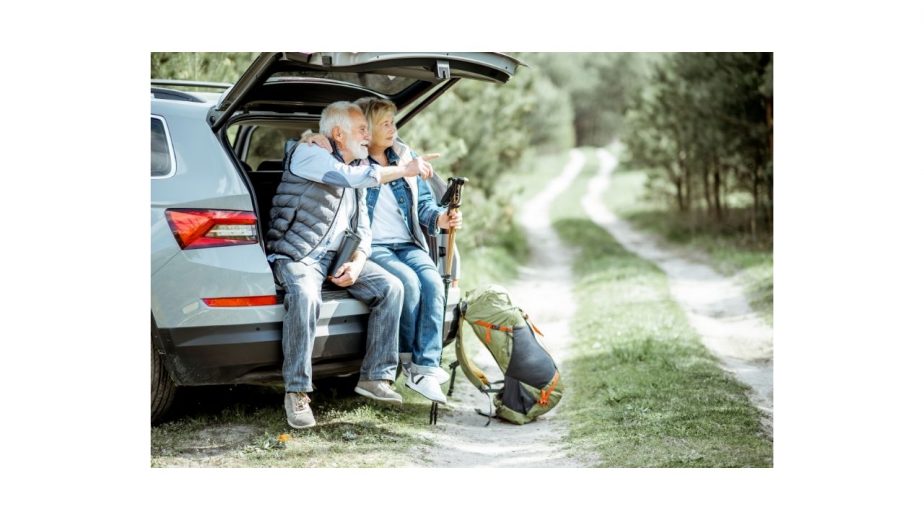 The automobile industry has come a long way. Today, older people who are in need of a car can easily find one that suits their requirements. Although you might think that finding a comfortable car is a difficult task, it could not be further from the truth.
This post takes a close look at some of the best cars for seniors with arthritis in 2022. You are about to be amazed by the variety of options.
Each vehicle offers large doors, user-friendly cabin functions, and outstanding visibility. It is equipped with the latest technologies to ensure enjoyable driving even at an old age. So, what are you waiting for? Let's get started.
Best 6 Cars For Seniors With Arthritis
1. 2021 Kia Forte
One of the best cars for the elderly suffering from arthritis is the 2022 Kia Forte. It is a genuinely compact car which makes it easy to sit and drive. The vehicle provides supportive front seats and comes with a tilted steering wheel that allows drivers to achieve the most comfortable seating position. Besides, it has an easy-to-use infotainment system that is perfectly placed on the dash. 
Seniors with arthritis will find the 2021 Kia Forte to be an excellent option. When it comes to safety, NHSTA rates it at 4 out of 5, which is a good rating. Hence, seniors do not have to worry about their safety.
Some unique features make it a super safe vehicle. It has an advanced rear cross-traffic warning system and blind-spot control functions. Expect to spend anywhere from $20,115 to $24,460 to get your hands on this work of art. It has a 2.0 liter 4-cylinder engine and boasts 147 hp horsepower. 
2021 Kia Forte – Pros
Impressive Fuel Economy
Great Infotainment System
Convenient Cargo Areas for Passengers
2021 Kia Forte – Cons 
Middling Ride Quality
Unresponsive CVT
2. 2021 Hyundai Sonata
Another great car for seniors who have arthritis is the 2021 Hyundai Sonata. If you prefer a mid-range sedan, you will find it to be the ultimate option. It provides driving pleasure unlike any other. Having arthritis should not be a reason to stop living your life.
With the 2021 Hyundai Sonata, you get to take your power back and travel as you please, even if you have arthritis or any other illness.
There is a reason why this work of art has topped every list of best cars for seniors in 2021. It provides a ride height that is low enough for easy driving. Accessibility will never be an issue when you use this car.
Besides, its interior is known for being extremely spacious. Moreover, its super-comfortable seats will keep you going. Thus, it is safe to say that the 2021 Hyundai Sonata is the easiest car to drive for seniors. It scores well for ride quality. 
You can expect a smooth and comfortable drive each time. The 2021 Hyundai Sonata also offers 39 mpg fuel economy and the best-in-class suspension. As for safety, this beauty has plenty of safety functions. It ranks the highest for safety.
When you drive it, you will instantly realize just how much space it provides passengers. Expect to spend about $25,254 to $35,424 to purchase the car. However, it is definitely worth every penny. Its 2.5 little 4-cylinder engine and 290 hp horsepower make it a steal.  
2021 Hyundai Sonata – Pros 
Longer Warranty
User-Friendly Tech Features
Amazing Gas Mileage
Upscale Interior and Spacious Seating
2021 Hyundai Sonata – Cons 
Average Interior Quality
Not As Comfortable As Top Sedans
3. 2021 Subaru Forester
The 2021 Subaru Forester is a true beauty. You cannot go wrong with this vehicle boasting 182 hp horsepower and a 2.5-liter 4-cylinder engine. Its heated seats will keep you comfortable for an extended period of time. It will alleviate pain and stiffness better than any other option out there.
The ergonomic design of the controls, the reversing cameras, and the all-wheel-drive system make it a must-buy. 
If you are looking for the dream car for seniors with arthritis, you do not need to look any further, as the 2021 Subaru Forester is just what you need. Its smart features such as rear cross-traffic shape, lane departure, cruise control, and smart cameras make it the safest car for seniors.
Expect to spend $27,090 to $37,084 to get your hands on this stunning car. It offers excellent crash test results, forward collision warning, lane departure warning, automatic braking, and many more features to keep you satisfied. Besides, the NHTSA has given the car a full score for safety. Hence, the 2021 Subaru Forestor is worth checking out. 
2021 Subaru Forester – Pros 
Standard All-Wheel Drive
Good Fuel Economy Ratings
User-Friendly Infotainment System
2021 Subaru Forester – Cons 
The Base Model Can Seem Rather Spartan
Poky Acceleration
4. 2021 Hyundai Kona Electric
This post would be incomplete without the 2021 Hyundai Kona Electric. Offering 201 hp horsepower, you cannot go wrong with this powerful vehicle. It has a 2.5 liter 4-cylinder and offers an elevated driving position to ensure that seniors can sit comfortably.
Its seating is also very comfortable. You will find its easy-to-use steering design to be a deal-maker. Take advantage of this easy-to-drive car to make the most of your retirement.  
The elderly will find its forward visibility to be excellent. You do not have to turn your head as much when trying to park. Since the car is very spacious, you can even take your grandkids for a drive.
It comes with controls that take your driving experience to the next level. Being a senior does not mean that you should not enjoy driving. The 2021 Hyundai Kona Electric is available for $37,390 to $45,600. Its sensors determine when you get tired and will instantly trigger an alarm to ensure that you stop driving.  
2021 Hyundai Kona Electric – Pros 
Fully Equipped with Standard Tech Features
Provides a Comfortable Cabin
2021 Hyundai Kona Electric – Cons 
Not An All-Wheel Drive
The Passenger Space Can Be Somewhat Snug
5. 2020 Lincoln Continental
Even though the 2020 Lincoln Continental was released last year, it continues to be the talk of the talk. It is famous for its 400 hp horsepower and 3.0-liter 6-cylinder engine. Available for a hefty price, the 2020 Lincoln Continental offers a lot for the price tag. Despite being a large luxury car for old drivers, it is one of the most affordable. 
Packed with standard amenities such as volume design, climate control, easy-to-use infotainment system, and plenty more, it is a great car for seniors with arthritis in 2022. The vehicle also provides front collision warning, automatic emergency braking, pedestrian detection, adaptive cruise control, and rear cross-traffic warning. 
The NHTSA gives the car a full rating due to its very important safety features like rear cross-traffic warning, blind-spot monitoring, and automatic emergency braking. Luxury seekers will find the car to be just what they need. As a senior, it is important that you spend your life savings right.  
2020 Lincoln Continental – Pros 
Powerful Optional Engines
Plenty of Standard Features to Keep Seniors Satisfied
Comfortable Seating
2020 Lincoln Continental – Cons 
Unimpressive Build Quality
Insufficient Steering Feedback
Poor Fuel Economy
6. 2021 Honda Pilot
Finally, the 2021 Honda Pilot had to be mentioned. It has been ranked as the most comfortable SUV for seniors with arthritis or any other illness. Offering 280 hp horsepower and a 3.5-liter V-6 engine, it is worth the $32,250 to $49,920 price.
You simply cannot go wrong with ride quality, adjustable armrests, well-padded seats, and spacious cabin. Besides, it can easily accommodate up to 8 adults. Seniors can utilize its cargo area for storage.
Moreover, it comes with the Honda sensing package, which is a crucial driver assistance technology. The NHTSA gives the car 5 out of 5 stars for safety. This makes it a great option for seniors. 
2021 Honda Pilot – Pros 
A Ton of Optional Tech
Versatile and Spacious Cabin
Economical Engine
2021 Honda Pilot – Cons 
Offers Narrow Third-Row Access
Collision Warning Can Be Overly Sensitive
Conclusion
Once you have finished reading our post about the best cars for seniors with arthritis in 2022, you will feel glad to know that there are plenty of options for you. Having arthritis no longer has to place any limit on your life.
You can drive as much as you by opting for a vehicle that is designed for seniors with arthritis in mind.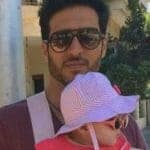 Hi, my name is Eddie, I am a professional trainer specializing in the elderly population and I'm also a website designer. I love training in the gym, going to the beach, traveling, and having good food.

I combined my love for sport and website designing to make "DisabilitEase" whose purpose is to help elderly and disabled people live a more full and active life, have more fun, and enjoy their unique journey despite any disability.