Senior citizens, whether men or women are easy targets as compared to young ones. Plus, if they suffer from arthritis and any other joint pain, they are easier to attack.
If you are a senior citizen that lives alone you should have a gun for self-defense and the protection of your home as well.
You need to select a gun that is easy to carry & operate plus offers reliable performance. In addition, you need to choose the right size and weight depending on your strength. There are plenty of guns that are suitable for both men and women.
Here is a related article that might interest you on BEST Elliptical For Arthritis | Are Ellipticals Good for Arthritis?
They have a slim grip and are easy to carry for senior citizens as well. Home security and self-defense cannot be done without a powerful and compact handgun.
Having a reliable, compact, and lightweight handgun will make it easy for you to shoot the target.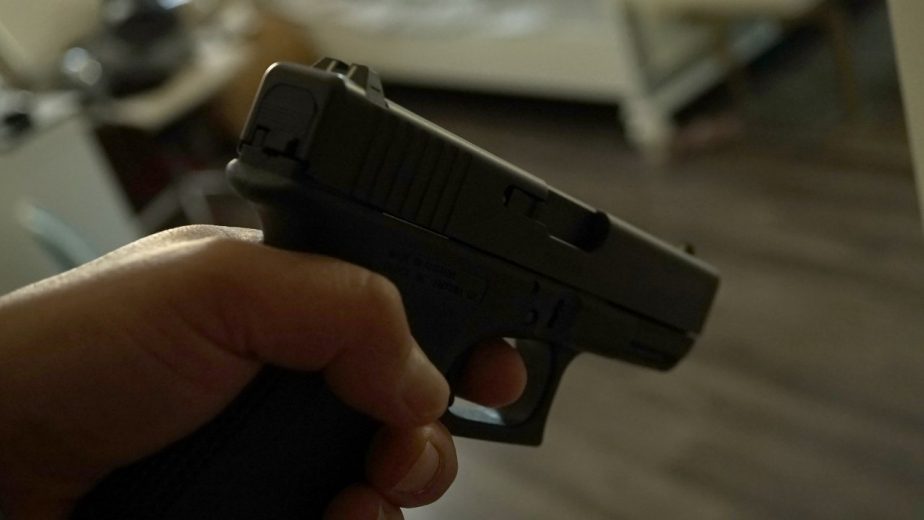 Elderly Men and Women Suffering From Arthritis
Now, if you are suffering from arthritis then, shooting can be very much difficult for you. A study says that arthritis makes you physically weaker still, you need to keep a gun to protect yourself and your home.
You have arthritis, and you live alone. The conditions are against you, and you know how difficult it is to grip a gun with arthritis. If you look into the market, you will find many reputable handgun manufacturers producing excellent handguns that are easy to grip. 
Considerations for the Best Handguns for Seniors with Arthritis
It is not easy for elderly men or women to get handguns for self-defense and home security without considering them. Some of the considerations are discussed below: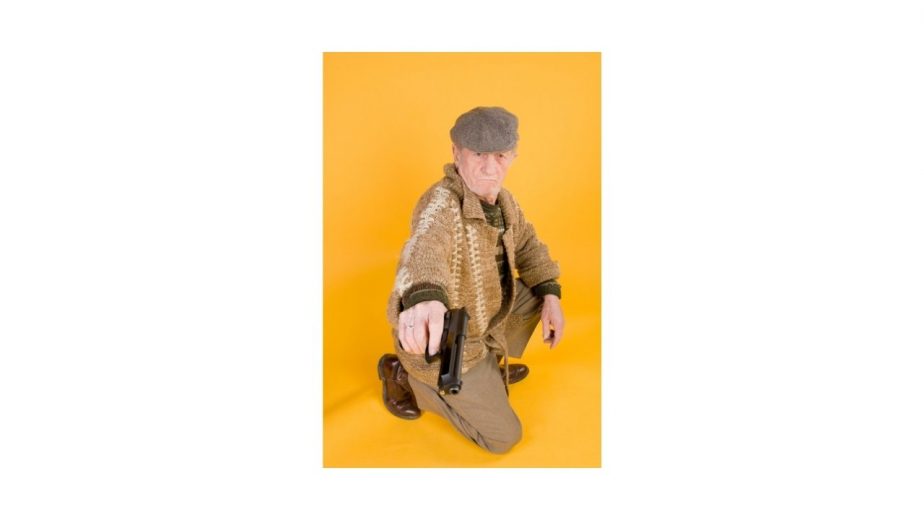 Most of the handguns are chambered for 9mm or .380 ACP ammunition. These types of guns have sufficient power to help you deal with a threat. They produce low recoil, which is easy to manage. So, you need to consider the caliber of a handgun that you can easily handle to defend yourself. 
If you choose a gun with high recoil, your arm will get tired, and with arthritis, the condition can worsen. Choose a lighter recoil handgun as it will not let you feel tired, and you will be able to shoot more accurately. Don't judge the recoil of a gun with its size. People normally think that small guns have low recoil, which is not true. 
With age, reflexes get slow, and strength gets low as well. Plus, arthritis can make the scenario more challenging for you. The best suitable handgun will be the one that is small in size and high in performance. You will find a variety of small guns, but you need to choose the one that is easy to handle.
Weight is also very crucial when you are picking a handgun. In old age, when you have weak muscles and less strength, you cannot handle those weapons that are heavy. So, look for a pistol that is less in weight and easy to carry.
Safety should be among the top preferences. Every handgun offers different safety features. You should be looking for a handgun that provides sufficient safety measures as you are not only old but suffering from arthritis too. 
List Of 5 Best Handguns for Seniors and Arthritis Patients
As you have considered the precautionary measures of choosing a gun, now look at these top handguns. These guns can be the ideal choice for elderly men and women suffering from arthritis. 
The first on the list is this incredible defensive handgun that produces less recoil. Plus, the best thing about this handgun is that you can fire 30 rounds in a single magazine.
In addition, the trigger of this gun is easy to pull, which makes it easy for senior men or women to operate. The only thing that is not suitable is its length. This handgun is a bit longer, which may not suit everyone.
2. SIG P238
This handgun can be a great choice for older men or women. It is designed with a classic style that makes it appealing for those seeking a stylish handgun.
This amazing handgun has a complete metal body. Now, you must be thinking that it might be heavy. However, the weight of this handgun is only 15.2 ounces which makes it suitable for elder persons to carry. This one provides accuracy and is easy to maintain.
This handgun offers manageable recoil. It is easy to hold because of its comfortable grip. The unique attribute of this handgun that makes it ideal for older men or women is the laser. It provides an integrated laser sight which makes it easy to shoot the target.
Being old, the laser sight can help a lot as eyesight gets weaker in this part of age. Another advantage is the weight. It only weighs 14.4 ounces which makes it powerful and easy to handle.
If you are looking for a lighter handgun compared to the Bodyguard 38, have a look at Bodyguard 380 from the same series. It weighs only 12.3 ounces which makes it the lightest on this list.
It has a comfortable grip which gets more firm and reliable because of the magazine. The trigger is not that easy to pull, which makes it protective for accidental firing. This handgun allows you to aim the target accurately as it is easy to control.
This handgun is also a competitive pistol for elderly men or women. It has a single-action trigger pull that improves performance and accuracy. Another good point for old people in this handgun is that it offers easy reloading. You can easily pull get this one from here.
It has a strong and durable aluminum frame. The weight of this handgun is 15.6 ounces which makes it a good fit for old people. It has a slim grip that makes it easy to hold and carry. 
These handguns will be suitable for elderly persons who are suffering from arthritis.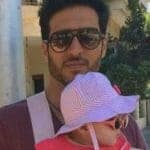 Hi, my name is Eddie, I am a professional trainer specializing in the elderly population and I'm also a website designer. I love training in the gym, going to the beach, traveling, and having good food.

I combined my love for sport and website designing to make "DisabilitEase" whose purpose is to help elderly and disabled people live a more full and active life, have more fun, and enjoy their unique journey despite any disability.