While suffering from arthritis, it is hard for anyone to use any equipment when exercising. The case becomes pretty problematic when one has to work out for fat loss and cardio endurance. Most modern exercise options involve putting weight on your body, which becomes stressful for the muscles and the affected joints.
However, one kind of exercise is convenient for people suffering from arthritis or critical injuries around their muscles. This kind of cardio training is low-impact, and hence it is a fantastic option for people who have arthritis. It is known as an elliptical machine.
Here is a related article that might interest you on How Rheumatoid Arthritis Is An Autoimmune Disease?
Not every elliptical machine is equivalent to each other in terms of effectiveness and power. Therefore, you have to know the pros and cons of every machine before you start gambling on the health of your arthritis. But you don't have to worry about all of that as we have gone an extra mile to find out the best options, well under the budget, and the only options that will suit all of your fitness needs and will help you in achieving your goals.
Here are some of the best elliptical trainers for people who have arthritis, alongside a broad overview of what you need to watch out for a while buying a zero-impact elliptical for arthritis. Additionally, we will add some bonus tips on how to stay safe while performing any elliptical cardio workout when you have arthritis.
Basic Features For The Ellipticals And Arthritis
Stride length
With arthritis, you want a full range of motion, so you don't have to suffer from muscle strain.
Rear-wheel drive
Rear-wheel drive present in ellipticals prevents the person from leaning forward to prevent stress on the muscles and joints.
Low step-on/off height
Eight inches or less is ideal in ellipticals; that is why people suffering from arthritis or other joint-related issues should only pick these.
Smooth operation and Jerk free capability
While looking out for the best ellipticals, ensure that the ellipticals are jerk-free and are operable smoothly. The less the jerk, the smooth will be the whole operation.
Large flywheels
Ensure that the flywheels are at least 7kg or more to ensure the smoothest operation.
The Best 3 Ellipticals For Arthritis In 2022
Here are some of the finest ellipticals for arthritis that you should seriously consider to avoid stressing your arthritis.
It is essentially a cross trainer and is widely popular among people who are suffering from arthritis. The product is equally admired in modern gyms, and most people who perform an exercise at home prefer it. Life fitness CSX Club Series Elliptical contains real wheel drive machines that come with one of the finest, smoothest, natural elliptical movement patterns that you will hardly see in any gym. While exercising on this giant, you will naturally feel that you can perfectly work both your upper and lower body to synchronize your lower body movement. 
The console present on the machines comes with 18 inbuilt workout programs. It encompasses two main user profiles, which means that two users can perform exercise on this, and their records will be maintained inside the machine's memory. Professionals design the programs installed on this Elliptical to gear towards arthritis people's needs and unique training goals. The handlebars come with an Ergo grip technology while ensuring that you are getting maximum stability while performing the exercise.
One of the finest features of the console is that it comes with a message feedback center that enables feedback functionality, meaning that you will be provided with tips and guidelines to enhance your workout techniques and will overall increase your exercise routine. Life fitness CSX Club Series Elliptical comes with oversized pedals so that you can customize your foot position according to your arthritis. Along with this, the machine comes with a wireless chest strap to monitor your heart rate while exercising and encompasses pulse sensors on moving arms.
Moreover, the equipment is ergonomically designed to ensure that users get the maximum out of it. The pedals of this machine are ideally spaced away from the machine to avoid hip strain. Life fitness CSX Club Series Elliptical is pretty costly. Still, cost alone shouldn't be the decision-making factor, as you are getting the most out of ellipticals while buying this one. 
Sunny Health and Fitness SF-E905 is an elliptical that can do wonders for you. It is extremely popular because of its price, and by the way, you will not be getting anything cheaper than this, with all of the qualities that this elliptical has. It encompasses a smooth elliptical motion and comes with anti-slip foot pedals, so you don't have to worry about your lower back while performing exercise on this one. It comes with moveable arms to balance yourself and make yourself comfortable while focusing on your lower body workout.
Sunny Health and Fitness SF-E905 encompasses a compact digital monitor which is pretty basic but has unmatching functionality. Additionally, the elliptical provides comfortability by allowing scan readouts of your time, calories, speed, and distance. For ease of movement, the elliptical comes with transportation wheels so that you can take it anywhere without having to worry about anything.
The elliptical carries a centrally located dial. It comes with eight resistance levels that allow smooth transitions. This ensures that you aren't putting stress on your joints while doing insanely strenuous exercises. The machine can withhold 220lbs of weight which is pretty convenient for a budgeted elliptical.
The Precor EFX835 is one of the finest commercial gym quality machines out there. It is a cardio trainer that is specifically made to meet the needs of those who want to perform their exercises at their homes and are suffering from arthritis injuries. It encompasses an incline ramp meaning that you can train between 13 and 40 degrees. It comes with 20 resistance levels and features moving handlebars. The rear-wheel-drive machine is comparable to the Life Fitness CSX, meaning that it features the industry's finest zero impact home use ellipticals that you might have ever come across. 
The Precor EFX835 is designed to ensure that your heart rate is being monitored, but you'll need to buy the chest strap separately. The ergonomic design of the machine is pretty outstanding for an elliptical machine. It comes with an ergonomic foot pedal design to ensure that your feet are in contact with the base of the footplates. It is perfect to avoid arthritis impact. The machine also comes with a reversible foot pedal rotation, which means you can exercise forward and backward.
Additionally, the elliptical's console is quite impressive. It allows the user to program in various languages and provides running readouts of your training diagnostics. This elliptical is a smart choice for people suffering from arthritis-related issues. It will allow them to perform their exercises with great ease in the years to come.
Training With Arthritis
Evidence has shown that exercising is beneficial for recovery and overall health. Aside from working on your cardiovascular endurance capability and assisting you with burning your calories, it can work on the wellbeing of your joints by further developing the bloodstream, so oxygen and supplements reinforce the ligaments and muscles in your joints. The weight reduction that results from cardio exercises will likewise assist with lessening the strain on the arthritis joints. 
There are various reasons for arthritis issues. An individual might experience the effects of rheumatoid joint pain, implying that they have ligament arthritis. One might have to get into the habits of regular zero impact exercise that will help build the muscle around affected joints and will help in strengthening the cartilage.
For people suffering from a sports-related arthritis injury or who have been in an accident, training on one of these machines can help them maintain their fitness levels while providing strength to the area around their arthritis. All of this will help them in recovering from arthritis-related injuries and will gently train and condition them. 
Training on elliptical machines is easier for people who are suffering from arthritis. On the other hand, a rowing machine is another excellent choice for people who are suffering from arthritis injuries.
For more information about training equipment and methods for seniors and the disabled, check out my guide – 15 Exercise Equipment For Handicapped & Disabled Adults.
Safety tips
Ensure to hold the handle while doing exercise.
Keep your feet in line with the pedals, and avoid making them angled inward or outward.
Ensure to maintain an upright stance while performing the exercise to ensure that your back is strengthening.
Do not, at any cost, lift the heels of the pedals and maintain a flat foot position all the time. 
Conclusion
There are many ellipticals available in the market at the moment. Still, the best options among those include Life Fitness CSX Club Series Elliptical, Sunny Health, and Fitness SF – E905, and Precor EFX 835. So now is a great chance to get your hands on one of these and exercise to achieve your fitness goals while not having to worry about arthritis!
Another post that will interest you is about What Are Arthritis Bumps?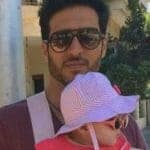 Hi, my name is Eddie, I am a professional trainer specializing in the elderly population and I'm also a website designer. I love training in the gym, going to the beach, traveling, and having good food.

I combined my love for sport and website designing to make "DisabilitEase" whose purpose is to help elderly and disabled people live a more full and active life, have more fun, and enjoy their unique journey despite any disability.