In this blog post, we will be discussing the unfortunate diagnosis of many athletes with cancer. It's a difficult subject to discuss because it is so sad and not an easy topic for any athlete to have to go through.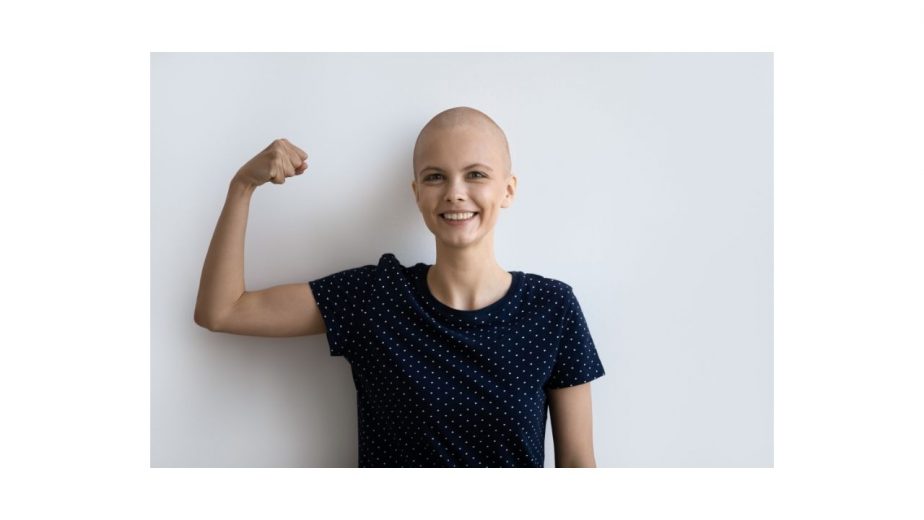 But as a society, we should know about these cases in order to generate awareness and put more pressure on doctors and hospitals to find cures for this deadly disease that affects people from all walks of life.
We have a related article for you, you can read Can You Be a Footballer, Basketball, Volleyball, or Rugby Player with Asthma?
2017 has specifically been a tough year for professional athletes. Not only have several notable players retired from their respective sports, but there have also been some very unfortunate and tragic cases of cancer diagnoses in the world of sport.
Famous Football, Basketball, Rugby, And Baseball Players Diagnosed With Cancer
Football Players Diagnosed with Cancer
Since the beginning of professional sports history, there has only been a limited number of games with the ability to engage a global audience.
And football is one such sport, even with a variety of leagues and championships going all day long.
NO matter if you are living on the African continent and watching a European football league.
The kind of connection every single football with his/her favorite player or club is truly commendable.
But as a fan, you may not believe that your favorite players were also battling cancer while performing their lives. Some of such major are,  
That's right, the Atletico Madrid-based footballer Jose Francisco Molina was diagnosed with testicular cancer back in 2001. But that didn't stop him from making prominent appearances and records in the Spanish Football division.
He eventually underwent surgery back in the same year of diagnosis. The surgery was a success but almost a year later, he had a recurrence of the tumor. This led to another surgery and a three-month retirement from the game. After getting a green signal from the doctors, he continued his career till 2007.
Yes, the 'Eagle Winger' Arjen Robbin was also diagnosed with testicular cancer at a quite young age, when he was merely a 20-year-old. But this never stopped the best winger of all time from continuing his football journey.
After undergoing surgery early on in his career, Arjen Robbin got his first breakthrough with PSV which eventually ended as him leading the Netherlands National Football Team. Of course, most of us can't forget his legendary dive against Mexico in FIFA 2014 world cup. The expressions make that dive more entertaining to watch.
Basketball Players Diagnosed with Cancer
In the US alone, the NBA fever is very well known among the public. There's hardly a person you can find with no favorite NBA player or team. It's like magic, to be honest. Players showing exceptional athletics in a 40-minute game.
But what some of us don't know is the fact that even some of the most renowned global basketball stars have been battling cancer and continuing their careers side by side. No one can imagine the amount of effort they put in and the level of internal courage they have to perform such exceptionally with their lives on the line. Some of these brave players are,
May 15, 2009. The day when the world got the news that Wayman Tisdale died after battling a long fight with cancer. Born on June 9, 1964, Tisdale was a prominent NBA star who also played for the University of Oklahoma for 2 straight years back in the '80s.
Diagnosed with osteosarcoma in 2007, the basketball legend kept fighting until 2008 when he underwent right leg amputation. Unfortunately, his condition wasn't stable anymore after that and he died on May 15, 2009, due to suffering problems in his breathing.
A name that most of us wouldn't even believe is included in this list. But yes, Kareem Abdul Jabbar announced back in 2009 that he has been diagnosed with blood and bone marrow cancer. This announcement was made about 20 years after his official retirement from the NBA.
We are talking about Kareem Abdul Jabbar! The 'golden boy of the NBA played an important role in making NBA what it is today. The center position player became part of the NBA All-Stars 19 times during his career. And who can forget his classic matches when he was a part of the Los Angeles Lakers.
Life also took a destabilizing turn for Mr. Walt, the former Wisconsin Basketball team guard who has recently been diagnosed with bone cancer. He is a charming personality known by all and sundry. He has completed a lot of games but unfortunately due to his disease, he won't be able to complete the current campaign. 
In his own words, he has a long battle to fight but he is positive that with his determination and willpower he will eventually overcome this disease. We of course send him all our prayers.
Baseball Players Diagnosed with Cancer
Without a doubt, Baseball is an American classic. You can see the developing craze for baseball back in China and Japan these days but there's no way you can compare them with American baseball and its fan following.
From the very early days on, every young high school or college kid decides to get into either baseball or rugby back at his/her institute. Why? Well, the sports of baseball have become a part of the American culture now. And there are legends out there who showed the world their greatness even when battling cancer. Such as,
Let's say you are a baseball team manager. Now as a manager, you're asked to choose the best pitcher out there for your team who can perform like the goat he is in big games. Who will be your first choice? We all already know who it's going to be. The 'iron throw' Jon Lester.
A man who played 12 solid seasons with 159 solid big-league wins, Jon Lester is without a doubt one of the golden pitchers of his time. Diagnosed with anaplastic large-cell lymphoma in 2006, Lester never let the disease overcome his career. This led to the 2016 curse-shattering world series win back in 2016.
Drave 'The machine' Dravecky, one of the most prominent pitchers MLB has yet seen. True MLB fans can't still forget the morning of August 10, 1989. The reason behind this is quite eye-watering.
So, back in the 1980s, Dravecky was the 'King Pitcher' every club wanted to have. His technique, quick thinking, planning, all spot on. Until 1988 when he was diagnosed desmoid tumor in his left arm which was also his pitching arm. But after surgery and battling post-surgery effects, Dravecky came back on the field on August 10, 1989.
In the second round of the match, Dravecky throws the pitch which is still labeled as 'the pitch that was heard across the world'. This was because the pitch resulted in Dravecky breaking his already weakened left arm with a loud crack. That day was officially the end of Drave 'The machine' Dravecky.
Two years after the tragic incident, doctors decided to amputate his left arm from the shoulder because of the worsening condition. Today, Dravecky is a well-known motivational speaker inspiring people to fight against all odds no matter what.
Piazza is another former MLB catcher who played for the Dodgers and the Mets. He was a really good player who played for twelve years. He is the best catcher at hitting home runs, with 396. Unfortunately, Piazza was diagnosed with skin cancer and successfully underwent surgery for that.
Rugby Players Diagnosed with Cancer
If we talk about USA rugby alone, there are more than 125K players registered with the USA Rugby Association as of the data extracted from 2016 records. Not only this, around the globe rugby is getting day by day popular because of its less brutal and more team sports-oriented nature than the NFL.
Also, rugby is one of the few sub football sports that are included in the Olympics games. This makes rugby an international sensation and widely played sport. Now, let us talk about some of the brave rugby legends who continued their careers even when battling cancer.
If we take a look at the overall history of world sports, there are only a couple or more players who battled against leukemia, got a bone marrow transplant, and got back in their respective clubs to play the game once permitted.
Christian Lealiifano is one of such inspiring players. The center half was diagnosed with leukemia in his early career. In 2016, the Ulster club star underwent a successful bone marrow transplant. What's more impressive is only after three years of a transplant, he was part of the 2019 Rugby World Cup Australian Squad.
Not every day is a day when you can see a Tonga national playing for the New Zealand National Rugby Union. But Nasi Manu was the one who did even during battling testicular cancer from his early rugby days. At that time, Nasi was part of the Italian rugby club 'Benetton'.
But even after getting diagnosed, the rugby star didn't lose hope. After going through a major tumor removal surgery and a series of chemotherapy sessions, the Tonga rugby player was allowed to play in the 2019 Rugby World Cup because of his sheer will and ability to overcome any situation.
A thing called life is full of twists and turns and sometimes it takes a toll on fellow humans. Who is not aware of Jake Adams, a well-known rugby player. 
At one point in his life after his retirement, he was thinking that maybe he is settled for life after retiring from his favorite game and getting into the management and construction business. 
But the 34-year-old player did not know that sometimes life does not play fair. In June the sky fell on him when he knew that he was suffering from a rare kind of terminal cancer. 
He is battling this notorious disease and we wish him all the very best for that. We want him to stay closer to his three beautiful kids that are wishing the world for him.
Other Famous Athletes Who struggled with cancer
Jake Gibb – A volleyball player with a history of Cancer 
We are certain that this particular athlete does not need any kind of introduction. Volleyball is in his blood and he has made a mark for himself because of this game. But life had been pretty cruel to him. The way he was diagnosed with testicular cancer was itself a dilemma.
He had to take a screening test because the management thought he was on steroids because of an insane amount of high hormones in the body. He eventually underwent the screening test only to find out that he was in the grip of testicular cancer. Fortunately, because of his iron will and smooth determination, he ended up beating cancer but the tragic incident stayed with him for life.
So many people came into this life but only a few manage to make a mark for themselves in certain areas. One such renowned personality is Lance Armstrong. Well if you have no idea about who he is we will tell you. Lance is a world-famous cyclist who has earned many medals and achievements Which have been taken from him for illegal drug use(But this is a different story).
This controversial guy was diagnosed with cancer that has the capacity to separate into his lungs and abdomen. However, he was fortunate enough to beat this deadly disease and is now living a cancer-free life with his family
Conclusion
No matter what sports you watch, no matter what team you cheer for, if you're a true sports fan you can understand this. You're not on the field playing the game, right? But still, it feels like you're on the field experiencing every ounce of adrenaline push that is going through the body of players.
Why is that? The answer is simple. We as humans are attracted towards the sheer effort, sheer passion, and sheer skills. It's like an indescribable feeling that allows us to experience exactly what every single player is going through at the moment.
Also, you have to check out my post on the 10 Famous Athletes, Footballers, Boxers, and Basketball Players with ADHD.
And then there are times, times when everything around ceases to exist just because of a moment. A moment like Lebron James bringing NBA title to Cleveland, a moment like Bobby Thompson hitting 'the shot that was heard around the world, a moment like Michal Jordan's 1989 'The shot', or moment like the immortal 'Rumble in the Jungle' Muhammad Ali vs George Foreman.
But for moments like these, we all must remember the greatest of all-time players who made these moments so memorable for all of us. And also, the fact that some of the goat (s) did all of this while battling against cancer. A huge tribute to all these true sportsmen.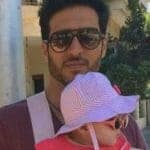 Hi, my name is Eddie, I am a professional trainer specializing in the elderly population and I'm also a website designer. I love training in the gym, going to the beach, traveling, and having good food.

I combined my love for sport and website designing to make "DisabilitEase" whose purpose is to help elderly and disabled people live a more full and active life, have more fun, and enjoy their unique journey despite any disability.