Having ADHD (Attention Deficit Hyperactivity Disorder) does not mean the end of the world. It should not stop you from pursuing your dreams.
Whether you have ADHD or know someone who does, it is important that you understand that some of the most famous athletes, footballers, boxers, and basketball players have neurodevelopmental disorders and continue to crash stereotypes. 
Here is a related article that might interest you on 9 Famous Athletes with Diabetes That Didn't Let Nothing Stop Them.
The fact is that anyone who has ADHD can achieve a lot in their life. If you dream of becoming a famous footballer, boxer, or basketball player, you have the power to make it possible regardless of what you might have been diagnosed with. 
What Is ADHD?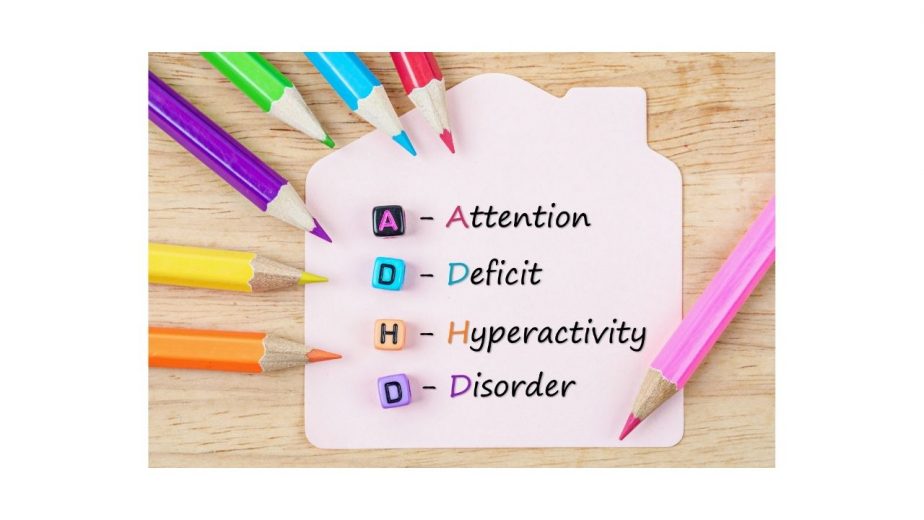 In simplest words, ADHD or Attention Deficit Hyperactivity Disorder is a neurodevelopment disorder commonly diagnosed in children. Reports show that around 11% of American kids between the ages of 4 to 17 have been diagnosed with the condition.
It can even last into adulthood. With around 8 million adults living with ADHD, you need to understand that there are no limits to what you can do. The most common signs of ADHD include hyperactivity, difficulty paying attention, and impulsive behavior.  
Men are more likely to be diagnosed with ADHD. This is because it is easier to recognize when men have the condition, whereas symptoms tend to be less obvious in women. The only symptom that is common among women is inattentiveness. Although you might think that ADHD would prove disruptive to your academic and personal success, you can actually make it work for you.
This post takes a close look at famous footballers with ADHD, boxers with ADHD, and basketball players with ADHD to help you realize that you can crush anything that comes your way. 
And in case that these amazing Athletes don't inspire you enough then you also have to check out my post about 6 Famous Footballers, Soccer, and Basketball Players with Autism.
10 Famous Athletes, Boxers And Ball Players with ADHD
1. Michael Phelps
One of the most famous athletes with ADHD is Michael Phelps. You might have not even though the Olympic gold medalist struggles with the condition. The American Swimmer battled the condition while growing up and managed to Baltimore proud. He never ceases to amaze and inspire young folks, especially ones that have ADHD. Michael Phelps is the perfect example of an athlete who never gives up and continues to persevere. If he can do it, so can you. No matter the odds, he does not give up. If you have watched him, you would know how talented of a swimmer he truly is. 
2. Muhammad Ali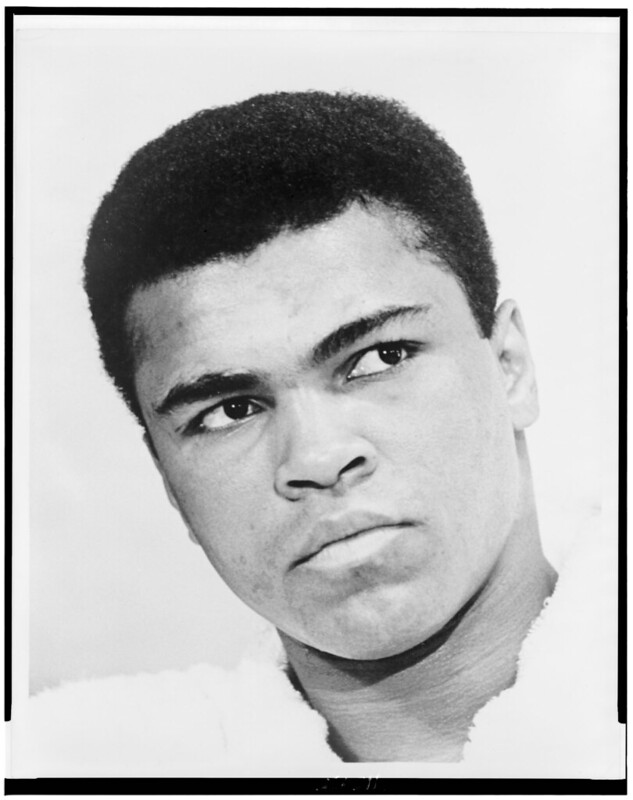 Muhammad Ali is someone that just about everyone knows about. Some of the things that you might know about the boxer are that he converted to Islam and was simply unbeatable. However, you might not know that he was a boxer with ADHD. Yes, you read that right. The mighty Muhammad Ali suffered from the condition but did not let it weigh him down. He continued to fight in the ring and held his title till the very end. As a teen, Muhammad Ali (Previously Called Cassius Clay) struggled with school. His teacher labeled him dumb, and he could barely read any of his textbooks. It was only later that he found out that he had dyslexia. The professional boxer, entertainer, poet, and activist continues to inspire many of us with his admirable willpower. He never gave up.
3. Magic Johnson
Magic Johnson is a true legend. He is one of the most famous basketball players with ADHD. You might not have known that he grew up with dyslexia, and the stares he received only pushed him to work harder. There is nothing that Magic Johnson was not able to accomplish. The Michigan-native has shown the world what one can achieve if they keep pushing through whatever comes their way. The former professional basketball player has also served as the president of basketball operations at the Los Angeles Lakers of the National Basketball Association.
4. Bruce Jenner/ Caitlyn Jenner
Caitlyn Jenner was previously known as Bruce Jenner. The Olympian has been all over television because of Keeping up with the Kardashians. They have mentioned in his interviews that if he had not had dyslexia, he would have never won the Olympics. Caitlyn understands that working hard is the secret to success. Even though things did not come easy to them, they did not stop them from dreaming. They believe that only through perseverance can one live their dreams. There is plenty of wisdom in words for anyone who has ADHD. Being dyslexic should never prevent you from pushing through. 
5. Carl Lewis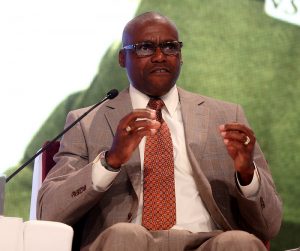 Another Olympian with ADHD is Carl Lewis. The former track and field athlete has nine Olympic gold medals and ten world championship medals to prove that ADHD does not stop you from realizing your full potential. He is the poster face of the community. If you want to be a footballer, boxer, basketball player, or any other type of athlete, you can look up to Carl Lewis for much-needed inspiration. He never quit and proved to the world that he is unstoppable. As the greatest athlete in the world, Carl Lewis is an example of someone who never gave in to his doubts.
6. Greg Louganis
Greg Louganis was severely bullied while growing up due to his dyslexia. The Olympic diver could not read no matter how hard he tried. It was only during his freshman year of college that he realized that his reading problem was dyslexia. However, he kept pursuing his dreams. He even learned strategies for coping, such as preparing an outline and a list of bullet points when public speaking. It allowed him to tell stories that he was always afraid of telling. Greg Louganis is a source of inspiration for everyone who struggles with being the other. His story is definitely worth reading. You will be amazed to know just how much effort he put into his craft to get where he is now.
7. Andreas Torres
Andreas Torres is another famous sportsperson with ADHD. Born in Paterson, New Jersey, he never had an easy time in school as he struggled to make it through. Even though he played very little baseball while growing up in Puerto Rico, everything changed at Miami-Dade Community College, where he became an instant star. Baseball became his passion, and he did not give up on it. Even though the Florida Marlins drafted him in 1997, he decided not to sign for the Major League Baseball Draft. However, he later signed to be with the Detroit Tigers, and the rest is history. Andreas is a shining example of what one can do no matter the odds stacked against them. If you have the drive to do something, you should pursue it. Let that fire consume you and push you to be the best.
8. Jeremy Mayfield
This post would be incomplete without Jeremy Mayfield. He has been more vocal about having ADHD. He even admits to taking Adderall for treating ADHD.  The American stock car racing driver strived to make something of his life. His interest in car racing pushed him to give his dream a try, and he went for it. Nothing stopped him from pursuing what inspired him. He drove for Mayfield Motorsports and made his team proud. The chances are that you have heard of Jeremy Mayfield and his determination. He proved to the world that one could achieve anything they set their heart to.
9. Jeremy Bonderman
Jeremy Bonderman is a name worth mentioning when it comes to professional baseball players with ADHD. The American professional baseball pitcher was diagnosed with dyslexia when he was a kid. He did not let it stop him from pursuing his dream to be a professional baseball player. He threw right-handed and batted to the top. Even though he had to repeat the fifth grade, it only allowed him to become patient and develop a fire to succeed. Some of the teams that you might know him for include Seattle Mariners and Detroit Tigers.
10. J. B. Holmes
Finally, to mention someone different in the post, we have included J. B. Holmes. The professional golfer dealt with mild dyslexia while in school. The American golfer has made a name of his own in a short period of time. He has also dealt with vertigo symptoms and was diagnosed with structural defects in the cerebellum. Thus, he even had to undergo brain surgery back in 2011. However, during the brain surgery, he was found to be allergic to the adhesive used on his skull. Thus, he had to be airlifted to John Hopkins in Baltimore for another treatment. After his surgery, he returned to the PGA Tour to play. There is a lot that we can learn from him.
ADHD is not something that you should be worried about. As more people are diagnosed with ADHD and more research is conducted, it is only a matter of time until we stopped limiting our approach to the condition. The above footballers, boxers, basketball players, golfers, swimmers, and other sportspersons should encourage you to keep playing sports and pushing through when the going gets tough.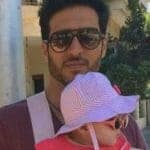 Hi, my name is Eddie, I am a professional trainer specializing in the elderly population and I'm also a website designer. I love training in the gym, going to the beach, traveling, and having good food.

I combined my love for sport and website designing to make "DisabilitEase" whose purpose is to help elderly and disabled people live a more full and active life, have more fun, and enjoy their unique journey despite any disability.